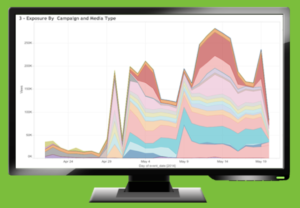 Where do your visitors come from? What messages and media outlets are prompting visits? How do they interact with your destination?
Arrivalist has just announced a new à la carte offering on their menu of services, designed to provide travel marketers with access to the most popular visitation insights from their platform at a fraction of the cost.
Arrivalist says the new offering opens the door to "hundreds of marketers that benefit from visitation data, including destinations, attractions, museums, amusement parks, casinos, hotels and resorts."
Background: Arrivalist 3.0, a natively designed cross-device location attribution product launched in 2017, delivers marketers comprehensive media exposure and visitation reporting that's accurate down to 30 feet.
Related: "Case Study: Visit Asheville is Using Location Attribution to Zero in on Key Markets" (The Travel Vertical, 3/15/17)
Check out last week's announcement here.