Change #1 – "If you've been using Snapchat, Instagram, or any number of Facebook properties, you know what a story is. It's a full-screen display of content you can swipe or tap through. Snapchat started it, Instagram ruthlessly copied it, and then Facebook even more ruthlessly tried to make Stories a thing in every product it makes.
Now the Stories format is coming to Google search.
Google isn't saying when AMP stories will fully launch or where they'll appear when they do. But it's pretty easy to guess: you can probably imagine that these will surface in the 'Top Stories' carousel on Google, on the Google feed on Android phones, and wherever else makes sense.
But will they stick around or disappear like other stories? Will they be little circles at the top of your search results? Will they show up in the 'Ten Blue Links' section of Google search? All questions Google won't answer just yet." – (The Verge, 2/13/2018)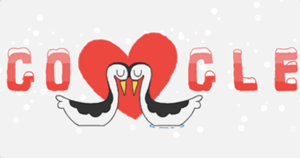 Change #2 – A few hours later, Google announced it's bringing AMP (Accelerated Mobile Pages)  to Gmail to make emails more interactive.