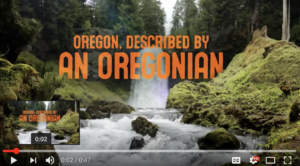 You might not expect to see partnerships such as:
Aer Lingus + LinkedIn
Delta + Tinder
Lonely Planet + Pinterest
Travel Oregon + The Onion
in social media campaigns. But they can work! Read more here.
Related: "Thinking Outside the Box: Marketing Deals With Untraditional Partners" presented by The Onion + Travel Oregon at eTourism Summit 2017, found here.
Related: "Travel is a Turn-On: Delta Air Lines Partners With Tinder in a Cool Brooklyn Creative" (The Travel Vertical, 6/20/2017)