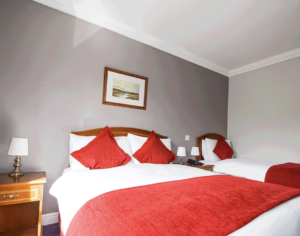 The White Moose Cafe in Dublin serves breakfast, lunch, dinner, drinks and coffee. The owner also has the adjacent 3-star, 30-room inn, Charleville Lodge…and a wicked sense of humor.
Calling the hotel "stunning" and addressing the owner as "Hi there," a 22-year-old blogger with an 87,000 following approached management for a complimentary stay. She picked the wrong guy.
Of course, the owner's response via Facebook got The White Moose Cafe way more attention than the blogger ever could have.