Digital tourism marketing is no longer a kid, yet still a teenager who doesn't quite know what to be when it grows up.
At our 18th Annual eTourism Summit last week, around 250 members of our community reflected on what adulthood will require for our craft and what we'll be talking about by the time our 21st birthday arrives. 
Overheard at #eTS17: "Organic is a word you'll only find in Whole Foods."
Here's a quick glimpse of five overarching themes among the things we learned. Stay tuned for more takeaways in our weekly newsletter TheTravelVertical.com and tweet your thoughts for sharing at #eTS17:
AI is the trickiest AND the most promising technology

for DMOs. Google's Kyle Duffy says the "mobile first" mantra has shifted to "voice first" and "uber speed" and that machine learning is changing the way search surfaces content.

P.S. That's both good and bad.
We're living in a (snackable) video world NOW…

And when in doubt, put your efforts into filming cute animals.
Authenticity (still) matters.

Will Seccombe explained why the public's massive lack of trust in institutions presents a huge opportunity for DMOs.
Educate and inspire at every stage of the funnel because shareable activities and experiences (read: emotional connection) beat "deals" every time. Oh, and remember, Facebook has at least 100 personal data points for re-targeting.
Millennials are older than you think.
Watch for participants' Key Takeaways from eTourism Summit 2017 in a future issue of The Travel Vertical.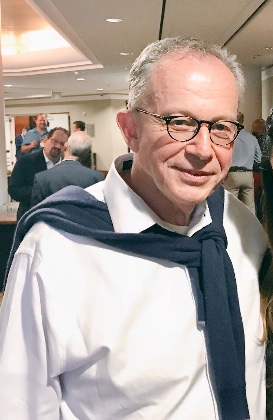 And that concludes the 18th Annual eTourism Summit.
Thank you all so much for being here and for being such an important part of our wonderful community.
See you at #eTS18.
-Jake Steinman