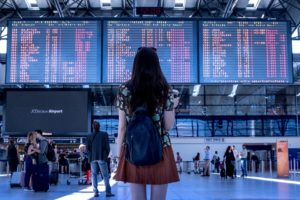 Does your airport user experience hinder or help the destination?
Check your standing among the best and worst North American airports. Recent responses from 40,183 travelers resulted in a ranking based on six factors in order of importance:
terminal facilities
airport accessibility
security check
baggage claim
check-in/baggage check
food, beverage, and retail
NYC's LaGuardia come in at dead last, with Newark, LA, O'Hare and Boston rounding out the bottom five. Among the best liked are John Wayne Airport Orange County, Buffalo Niagara, Indianapolis, Dallas, and Southwest Florida.
See the full report here, or scroll down to see the J.D. Power 2018 North America Airport Satisfaction Study presented by mega, large, and medium airport sizes: