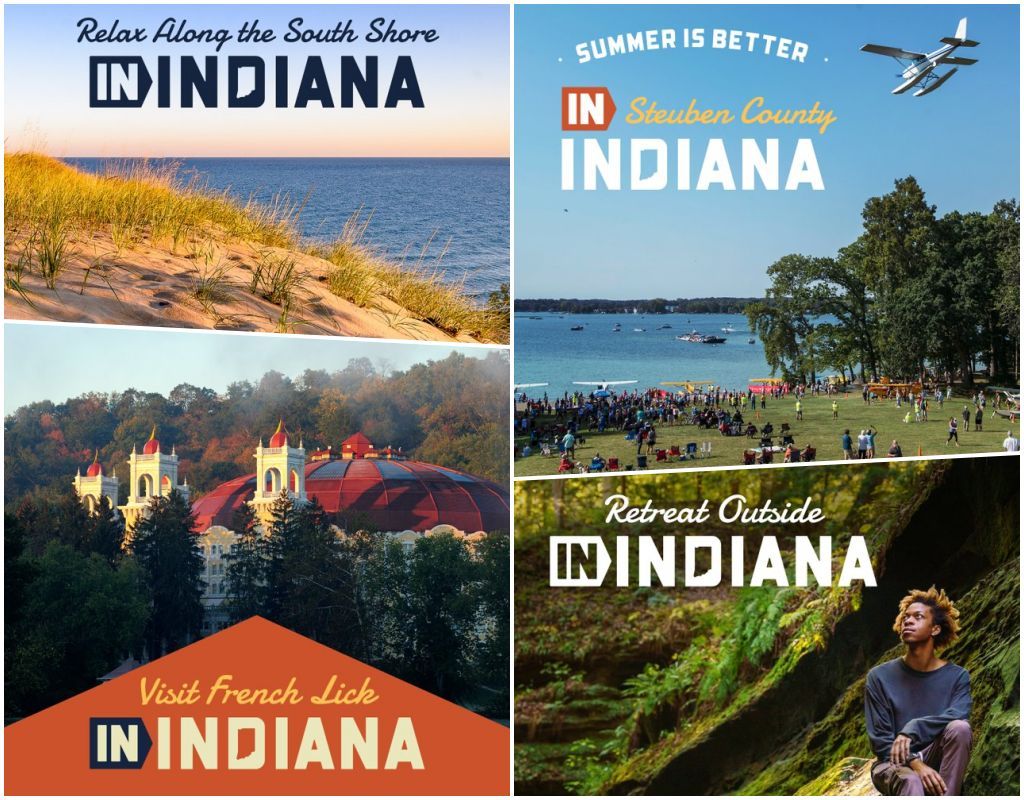 IN INDIANA — A new tourism campaign effort from Visit Indiana is called "IN Indiana" and strives to attract visitors to the Hoosier state to live, work, and visit.
"This is not a tagline. This is a very different kind of promotional campaign that we need everybody to be a part of," said Destination Development Secretary Elaine Bedel. The "IN Indiana" logo will be a branding scene-setter, not a tag line, to be paired with a wide range of messages. Those messages may be general ("Put Down Roots IN Indiana,"), targeted at specific interests ("Enjoy a Slice of Pie IN Indiana"), or hyper-specific to individual attractions ("Explore Turkey Run IN Indiana").
Building on the state's best-known assets, like the Indianapolis Motor Speedway, anybody can use the slogan; there's a free customizable toolkit for partners, allowing every stakeholders to benefit from these tools and unified messaging. The 'IN Indiana' design kit includes logos, brand guides, social media templates, print collateral templates, trade show collateral, promotional items, digital ad templates to present a unified front to potential visitors, future residents and companies looking to do business in Indiana.
---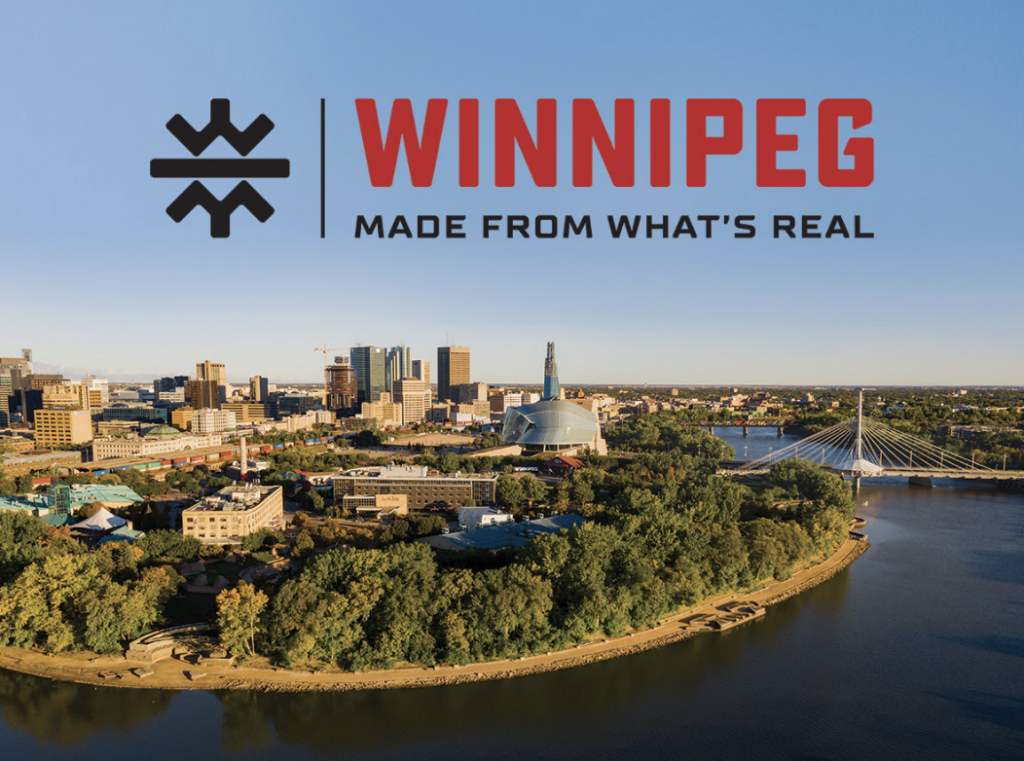 WINNIPEG: MADE FROM WHAT'S REAL — Economic Development Winnipeg and Travel Manitoba have announced the city's new slogan and place branding initiative as "Winnipeg: Made from what's real."This replaces the previous slogan, "Winnipeg: Heart of the continent."
Marketers invested two years of research, speaking with more than 700 Winnipeggers across business, tourism and community organizations. They developed the creative using research, surveys, workshops, focus groups, and learned what words locals chose to describe their city:
Authentic, Real
Strong
Warm
Diverse
Innovative
Industrious
Independent
Creative
Connected
Centred
Working with McKim.Sherpa, they developed the visual creative (brand guidelines found here):
The "W" for Winnipeg and the "M" for Manitoba.
Some see a sun on the horizon, a fitting symbol of our radiating optimism and warmth.
A snowflake, reflecting a steely determination crystallized over generations.
A cog, for our industrious roots
The dominant red colour references:
Our economic development and tourism connections with Travel Manitoba and the Government of Canada but is a slightly warmer red representing Winnipeggers' warmth, generosity and passion for our city.
The font in the wordmark was inspired by:
The fonts found on the old ghost signs—hand-painted pieces of advertising art—that can still be found on buildings scattered throughout Winnipeg's Exchange District and Downtown.
---
COLORADO BEAUTY — The state tourism office captures Colorado's beauty in a new campaign video called "Shine a little brighter." The state will sink an additional $9 million into tourism this year and next. The state will also spend about $1 million updating welcome centers at rural entry points to Colorado along the state borders.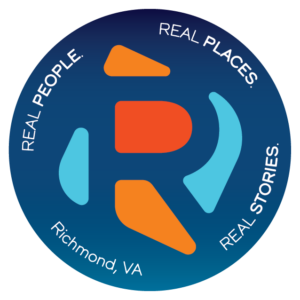 RICHMOND, VIRGINIA — Mayor Levar Stoney declared, "This isn't your grandfather's or your grandmother's Richmond." The new campaign is called "Richmond Real," emphasizing "real people, real places, real stories."
WATERFALLS IN WEST VIRGINIA — West Virginia Tourism launched a Waterfall Trail in partnership with Bandwango. There are over two dozen waterfalls to explore and visitors get opportunities to win prizes along the way. Source: Bandwango wvtourism.com/waterfalls
BEVERLY HILLS — The BOLD Summer program returns, a three-month program that aims to drive business to the destination. The city council approved a $150,000 request by the DMO to create new artwork for street pole banners, digital advertising, a social media campaign and a new logo.
Visitors can pose for "a vintage shot of Beverly Hills" with palm trees and the Beverly Hills logo.
Visitors can pose like an Academy Awards winner on the red carpet, with custom plates that will state what the individual "won," such as Outstanding Achievement in Fashion.
Visitors' pets can get in on the fun as part of Beverly Hills' doggy VIP experience.
BRICK CITY BUCKET LIST — Visit Stockton in California has a new mobile experience trail with partner Bandwango. The Brick City Bucket List joins Taco Trail, Arts Trail, and Farm Trail and offers a chance to win a T-shirt, too.