It's a time-honored legacy for generations since 1872. No wonder everybody is focused on keeping the tradition of New Orleans' Mardi Gras tradition alive…even if virtually.
And that's just what they're doing in The Big Easy where colorful painted houses and front porches are all dressed up Carnival-style.
No floats, no problem. The city's gorgeous period houses are taking over as stationary floats. See a whole gallery of them here. How did it start? Read on.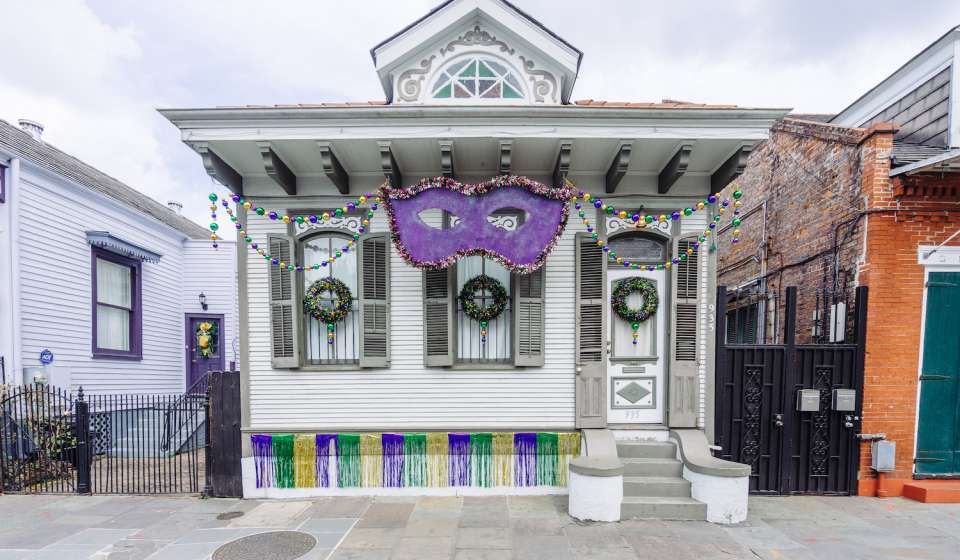 Some of them even wear masks, purple flashy ones.

"Mardi Gras in New Orleans typically means dancing in the streets, standing shoulder to shoulder with strangers and watching one parade after another roll by while slowly becoming a human bead tree. But Mardi Gras 2021 will be different." — New Orleans & Company
Creative adaptations around the city: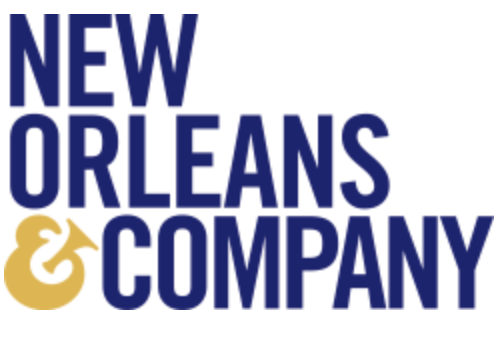 ---
---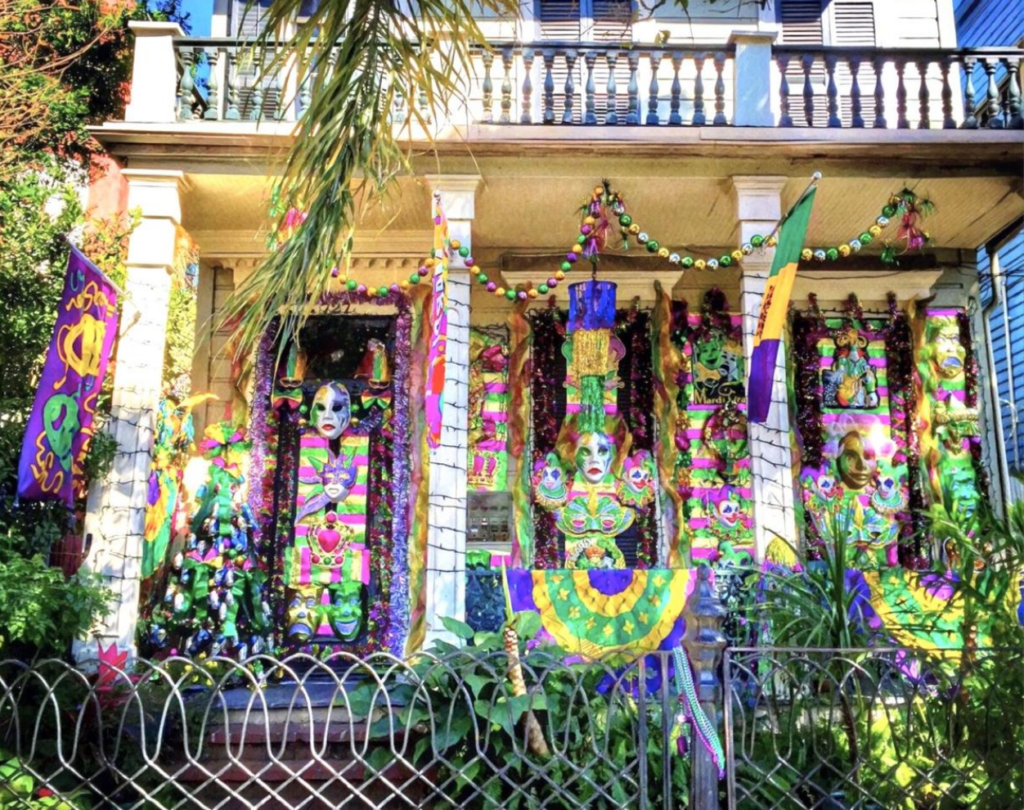 Back to the houses…Look at this gallery of beauties compiled by the local newspaper. Talk about ideation! And the backstory below.
---
---
"Megan Boudreaux had a simple idea that's making a big splash: Since New Orleans can't have Carnival parades this year because of the surging coronavirus contagion, Boudreaux figured she would decorate her house as if it were a float…Ten days ago, she created a Facebook page, hoping that a few of her Algiers Point neighbors would decorate their houses as stationary floats, too.
On Wednesday, Boudreaux said she was amazed to discover that her Facebook page, called Krewe of House Floats, had more than 5,000* followers.
More than 30 neighborhood sub-krewes of Carnival 2021 house decorators have sprung up from New Orleans East to the West Bank and from Lakeview to River Ridge. Expatriate New Orleanians are also planning to participate from afar."
P.S. The Facebook group has now grown to nearly 10,000 followers and Krewe of House Floats has its own website.