The test people must take to become naturalized U.S. citizens has been updated, due to go into effect on Dec. 1, 2020. The new study guide contains 128 questions in three categories — American government, American history, and symbols and holidays — up from 100 in the older version.

In addition to a reading and writing test, candidates must take a short exam based on the 128 published questions. Officials select 20 questions from the list and candidates must answer 12 or more questions correctly to pass at 60%.
The previous test, established in 2008, had only six questions. The new test will take longer to administer officers must ask all 20 questions, while lawyers said they used to stop when the required minimum of six were answered correctly. Candidates are asked the questions orally.
Controversy notes: The new test is receiving criticism for its level of difficulty. In addition, the nonrefundable application fee for U.S. naturalization, set to rise more than 80% from $640 to $1,160 was blocked by a federal judge days before the rule was scheduled to go into effect.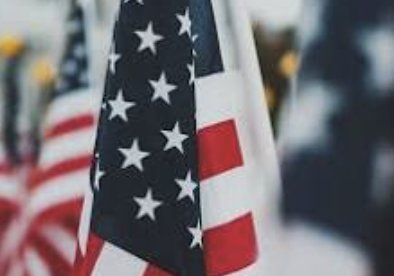 Want to give it a go? These sample (older version) quiz questions were chosen at random. Read more here in The Washington Post.
1. What do we call the first ten amendments to the Constitution?
2. The House of Representatives has how many voting members?
3. What do we show loyalty to when we say the Pledge of Allegiance?
4. When was the Constitution written?
5. What territory did the United States buy from France in 1803?
6. Name one war fought by the United States in the 1800s.
7. What did the Emancipation Proclamation do?
8. Name one U.S. territory.
9. Who drafted the U.S. Constitution?
10. Name one state that borders Mexico.
11. What is the highest court in the United States?
12. What is an amendment?
13. Name one of the two longest rivers in the United States.
14. How old do citizens have to be to vote for President?
15. Who did the United States fight in World War II?
16. We elect a U.S. Senator for how many years?
17. Who lived in America before the Europeans arrived?
18. How many amendments does the Constitution have?
19. If both the President and the Vice President can no longer serve, who becomes President?
20. Who is the Chief Justice of the Supreme Court?