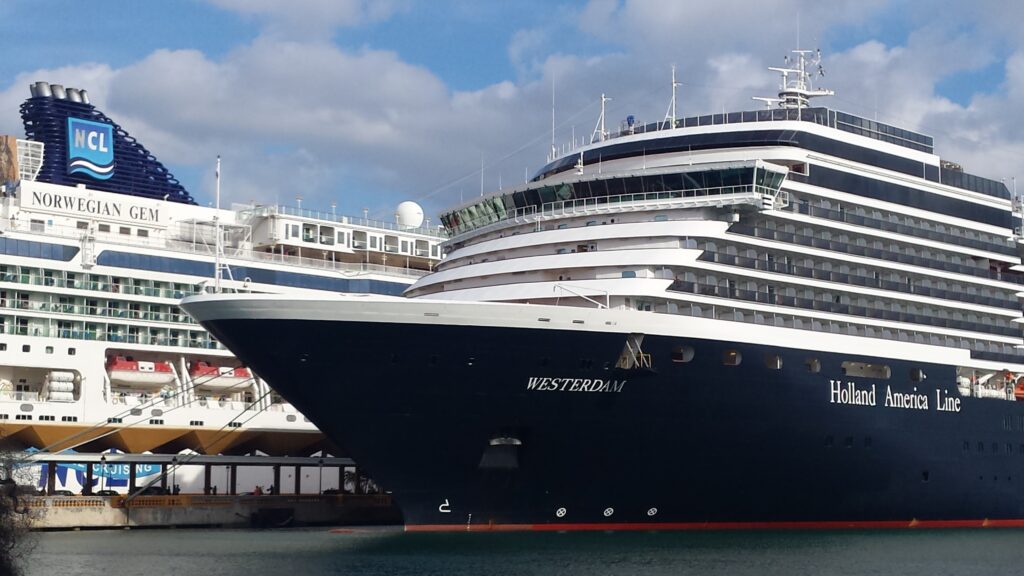 Have you $potted $ome more $trong $igns of travel recovery? $hare the word.
Marriott International's luxury lifestyle brand Edition is plotting major global expansion in 2021, unveiling plans to open seven new hotels, including a 172-room property in Tampa.
In another development regarding the brand's shuttered Times Square Edition hotel in New York, CFO Leeny Oberg said that "lenders have stepped in" and it could reopen.
Meantime, Sonesta International has turned into one of the largest U.S. hotel companies overnight with a global portfolio of 1,200 properties.

2. Twenty-plus giant cruise ships are set to launch this year and major cruise lines are planning restarts in 2021. A pre-pandemic 2020 had been intended to set records for ship deliveries and while many were completed and a few were delivered, they have yet to carry any passengers. Each one of the biggest of these floating cities with a capacity of 6,000+ passengers, is constructed at a cost well over $1 billion.
Celebrity Apex
Virgin Voyages' Scarlet Lady and Valiant Lady
Lindblad Expeditions' National Geographic Endurance and Resolution
Princess Cruises' Enchanted Princess
Silversea Cruises ships, Silver Moon, Silver Origin and Silver Dawn
Regent Seven Seas' Splendor
Holland America's Rotterdam
Carnival Cruise Line's largest ship ever, Mardi Gras
Viking Ocean Cruises' Viking Venus
Royal Caribbean International's Odyssey of the Seas
Ritz-Carlton's first ship, the Evrima
Crystal Cruises' Crystal Endeavor
Quark Expeditions' Ultramarine
Ponant's Le Commandant Charcot
Atlas Ocean Cruises' World Navigator
Swan Hellenic's Minerva
Costa Cruises' Firenze


3. Is Las Vegas a harbinger of good fortune? The $4.3 billion, 3,500-room Resorts World is on pace to open this summer, giving a boost to the long-stagnant north Strip area. At Wynn Las Vegas, $14 million has been unvested in an upgrade of "Lake of Dream," the exclusive-to-guests, popular hi-tech / futuristic theatrical experience that opened in 2005. The MSG Sphere at the Venetian is a distinctive music and entertainment dome by Madison Square Garden Entertainment Corp. due to open in 2023. At 366 feet high, more than twice Spaceship Earth at Epcot, it will seat 17,500.
4. There's nothing like that new plane smell. JetBlue Airways' first Airbus A220-300 out of a fleet order of 70, arrives at JFK International on New Year's Eve following manufacture at Maas Aviation in Mobile, Alabama. With its low costs and small capacity, the aircraft is being touted as highly suitable for pandemic times. CFO Steve Priest said another seven A220s will arrive this year — one more than previously planned — and eight in 2022. Gradually replacing a fleet of 100-seat Embraer 190s by 2025, the A220 with 30 additional seats has 30% lower direct operating costs per seat and is projected to have 40% lower maintenance costs per seat. Delta is also flying the aircraft and startup Breeze will be next.
5. M&A: $100 million dollars in cash says it's not as odd as it may seem for a pandemic hookup between a travel magazine and a timeshare company. Wyndham Destinations is buying Meredith Corp.'s 50-year-old title, "Travel + Leisure." The new company will change its name to Travel + Leisure Co. and Meredith will continue to operate the media side of the business under a 30-year licensing agreement.
6. The Legoland Florida Resort has filed preliminary plans with the city of Winter Haven for an expansion of the 145-acre theme park. Travel Weekly reports that documents submitted include a demolition plan that outlines converting 4.5 acres of parking to another use.
7. On Feb. 11, JetBlue will launch its first of four new routes out of Miami, where Southwest debuted in late 2020. Southwest is also rolling out service at Chicago O'Hare in February and expanding into Bush International Airport in Houston in April. Allegiant announced a major service expansion of 21 routes in three new cities: Jackson Hole, Key West, and Portland, Oregon.
8. Hilton EventReady Hybrid Solutions is a new suite of offerings in properties around the world to address the anticipated pent-up demand for meetings and conferences. Event planners are directed to Hilton's hybrid-ready hotels that provide them with dedicated planning resources. Presentation Stages are a clean and safe pre-built location to produce, record and/or broadcast a high-quality online event far exceeding production values available from the typical home or office. The Hilton properties equipped with event technology will accommodate 2-6 onsite presenters and up to 50 in-person attendees. Presentation Stages are currently at Conrad Fort Lauderdale Beach, Hilton Atlanta, Hilton Anatole, Hilton Denver, The Beverly Hilton with more coming to Cleveland, Minneapolis, New York, Wash., D.C.
9. Travel startup funding: Hipcamp, a startup that pairs people who wish to pitch their tents with landowners who want to accommodate them, has finalized a $57 million Series C funding round. Hipcamp' investors are betting that demand for quality outdoor experiences exceeds supply, giving the company a valuation north of $300 million. Drone Interactive, which builds drones for amusement parks, has raised a seed funding round of $1.2 million from Incit'Financement and angel investors.