The Animals
---
Did you watch the Super Bowl? These Cincinnati Zoo animals didn't, but the attraction let these big game animals pick a winner in the big game. Fiona, the 1,200-pound, 3-year-old hippo nuzzled up to a container with a Kansas City Chiefs logo. However, she lost her lunch immediately afterward, leaving her Chiefs choice somewhat unclear. John the Lion and Cheetah Cub Kris were not much help either, but the zoo scored big on their YouTube video, "Hippo Fiona Pukes on Chiefs and Other Animals Make Their Sunday Picks" that got big pickup from big news outlets nationwide.
Thousands braved the cold overnight in Western Pennsylvania where Punxsutawney Phil was pulled at 7:25 a.m. from his cozy burrow in a tree stump in Gobbler's Knob on the 134th annual Groundhog Day. The prognosticating furry marmot didn't see his shadow (it was snowing!), which means an early spring, per popular folklore. According to the National Oceanic and Atmospheric Administration, Phil's predictions have been correct only 40% of the time since 2009. But hey…way to go on all the attention, Visit Punxsutawney!
Dinos rule. Even extinct animals appeal to visitors, as Visit Utah knows. They partnered with a family-owned whitewater rafting company near Dinosaur National Monument on a three-and-a-half-minute video created for Utah's official tourism website. Posted on Jan. 14, 2020, "The Gates of Lodore Rafting" has already had more than 825,000 views.
Imaginary animals also work well. In Northern California, "Searching for Bigfoot" has placed the Humboldt County Visitors Bureau campaign among the finalists for a coveted California 2020 Poppy Award. In one aspect of the multi-pronged campaign, staff reached out to Laan Labs, an Apple app developer that makes Face Swap Live.
Be Bigfoot in the Face Swap Live app. The app included a link back to the Humboldt County Visitors Bureaus' site, VisitRedwoods.com, so people could explore the region that's home to the legendary Bigfoot.
The DMO convinced the lab to include the iconic Patterson-Gimlin Bigfoot as one of their face filters so people could turn themselves into the famous man-beast, attracting 300,000+ within months.
With a budget of $5K for an aptly named "Guerilla Marketing" prize, the small DMO went up against better-funded LA and Visit SLO CAL campaigns, reaching an audience of about 11 million and generating about $1 million in earned media. The award is announced on Feb. 11 at Visit California Outlook Forum in San Diego.
The Places
---
The film will be shown at Connect Travel Marketing Leadership Summit and Connect Travel Marketplace in Kissimmee, Florida later this month.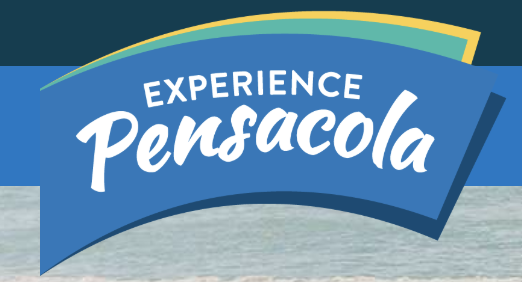 Visit Pensacola has narrowed down the candidate pool for its next potential leader to two, hoping to make a selection by Feb. 25. Via SearchWide Global, the search committee interviewed seven candidates and will conduct final interviews with Pamela Johnson, former deputy director of the Lee County Visitor and Convention Bureau in Fort Myers, Florida who is now interim director of the city's economic development office, and Darien Schaefer, CEO of Visit Big Bear in Big Bear Lake, California. Steve Hayes, past Visit Pensacola president, recently took a position as CEO of Visit St. Pete/Clearwater.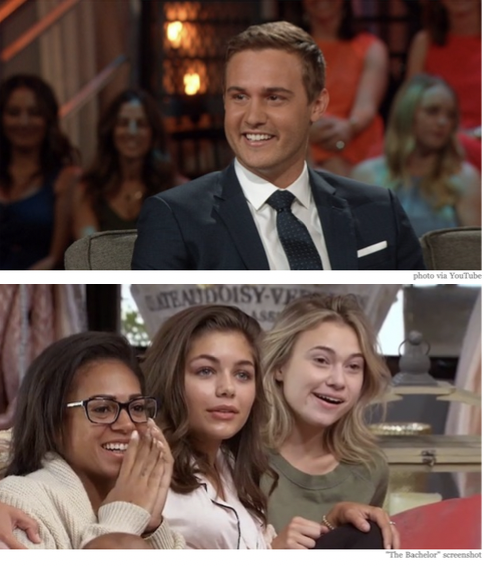 David Gilbert, president & CEO of Destination Cleveland said, "Welcoming The Bachelor puts the spotlight on Cleveland for two hours of one of the top-rated shows on primetime television, reaching millions of people across the country and the world." We saw puzzled looks as reactions to"Peter's going to meet you in Cleveland, Ohio," from the female contestants on "The Bachelor." A reviewer wrote, "So instead of network-mandatory excitement, the play here was to have all the women act pissed off that they have to go to Cleveland, then discover that it's better than they expected. And sure enough, once the cast actually arrives in Cleveland, we learn about the surprising beauty of Northeast Ohio. The contestants go out of their way to mention how their time in Cleveland has changed their minds about the city. After a few days in the city, Peter declares it 'surprising' and 'a hidden gem.'"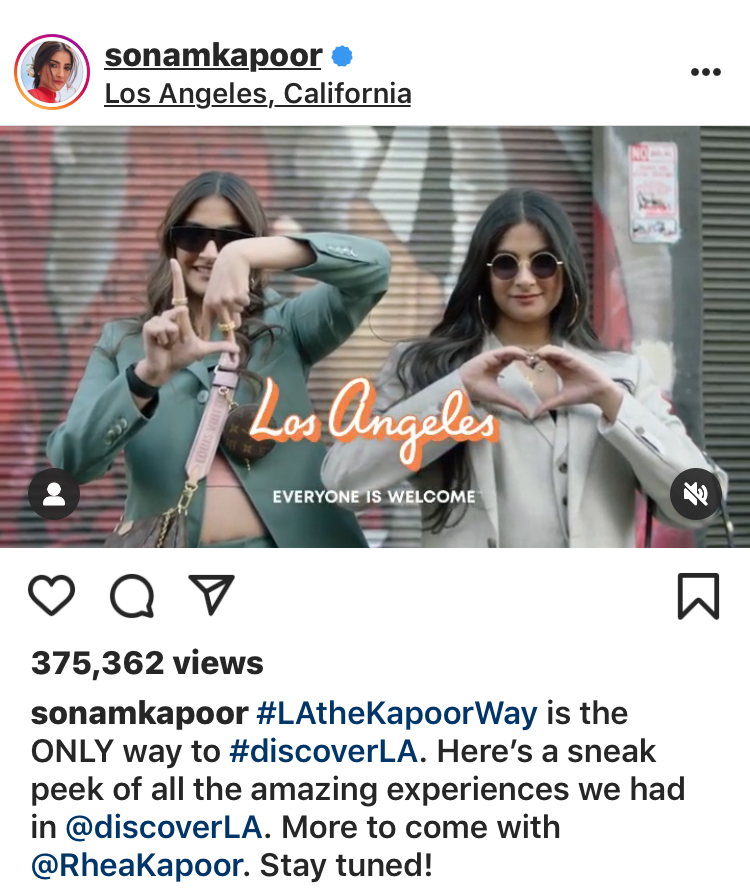 Los Angeles Tourism is teaming up with Bollywood celebrity siblings Sonam and Rhea Kapoor as brand ambassadors to launch its digital marketing campaign, #LATheKapoorWay. The campaign showcases the city's cultural, culinary, shopping and wellness offerings through the eyes of the Kapoor power siblings, actress Sonam and movie producer Rhea. Content will run on the DMO's owned channels, on the sister's social media accounts, and through paid media partnerships. Don Skeochma, CMO said, "There is a natural affinity between Los Angeles and India thanks to our shared love of film."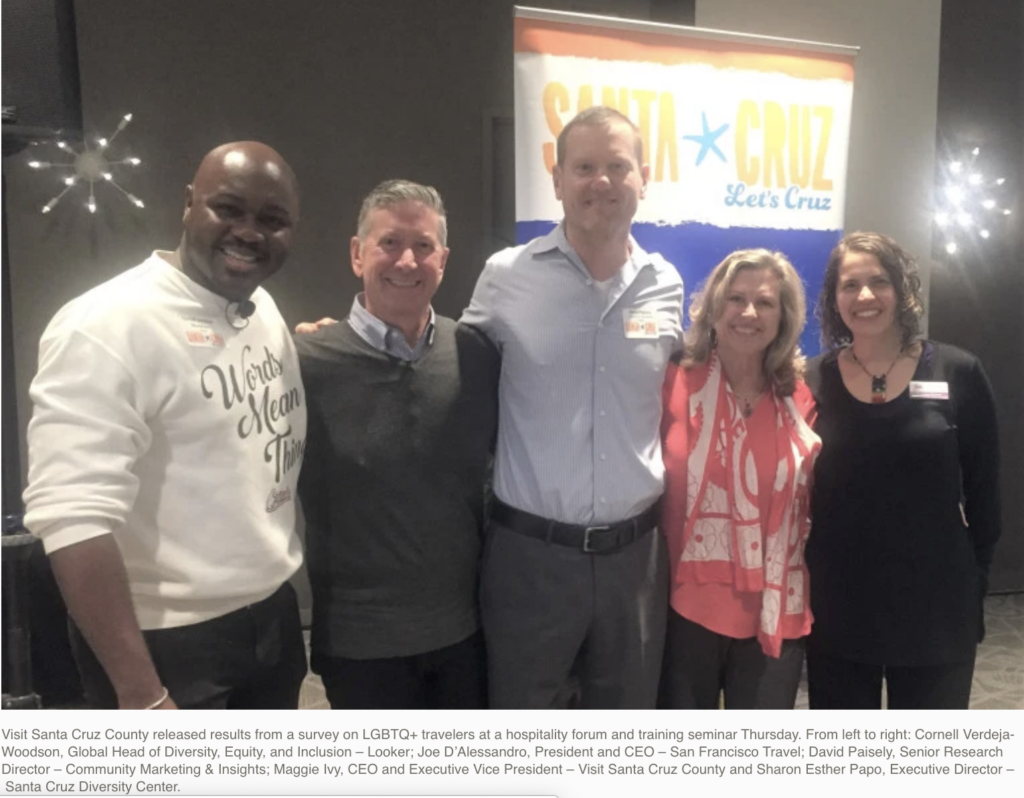 "Let's Cruz." Santa Cruz County was found to be the most LGBTQ-friendly destination among others included in a California study conducted by LGBTQ+ research firm Community Marketing & Insights. Data was gathered from more than 1,000 self-identified members of the LGBTQ+ community within a three-hour drive of San Francisco. Other leading destinations were Sonoma, Napa, Monterey and Lake Tahoe. Visit Santa Cruz County is looking at how to continually improve marketing and training hospitality and tourism businesses with the LGBTQ+ community in mind, including a recent seminar, according to Maggie Ivy, CEO and Executive VP.

Related: Registration is now open for the second annual Connect THRIVE Summit, a global conference focused on community development through LGBTQ travel, sports and entertainment, in San Juan, Puerto Rico on Sept. 30 – Oct. 2, 2020.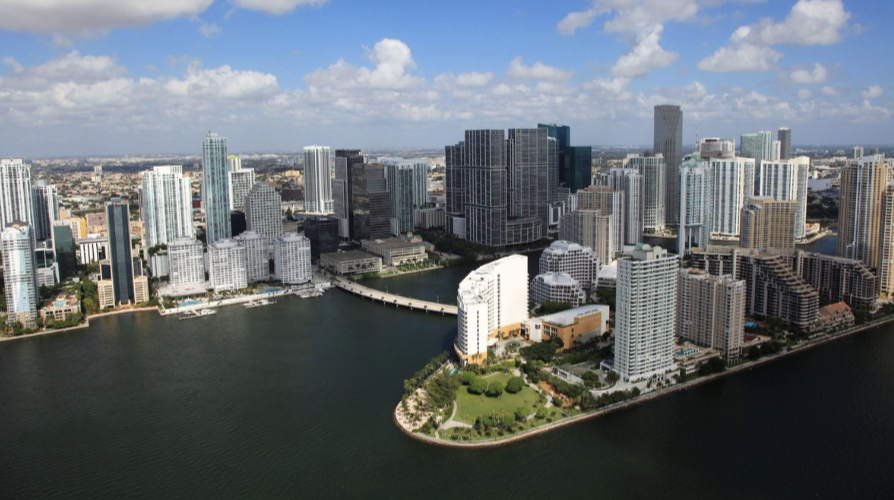 What's MIAMILAND? Greater Miami Convention & Visitors Bureau has been teasing the campaign out in key domestic market videos, giving the impression of a new action-adventure theme park. Now revealed, the "theme park" is actually Greater Miami's immense footprint, a campaign designed to address consumers' increased desire to engage with nature and adventure. William D. Talbert III, CDME, said "Greater Miami offers a diversity of people and places but also a diversity of experiences. We are well-positioned among adventure enthusiasts and wellness-seekers looking for adventure: from our city and county parks to our 35 miles of beaches, MIAMILAND shines a new light on the destination's adventure offerings."

Hey, Miami — One thing's for sure: "Events like the Super Bowl underscore the phenomenal opportunities that exist at the intersection of sports and travel." – Roger Dow, president & CEO of U.S. Travel Association.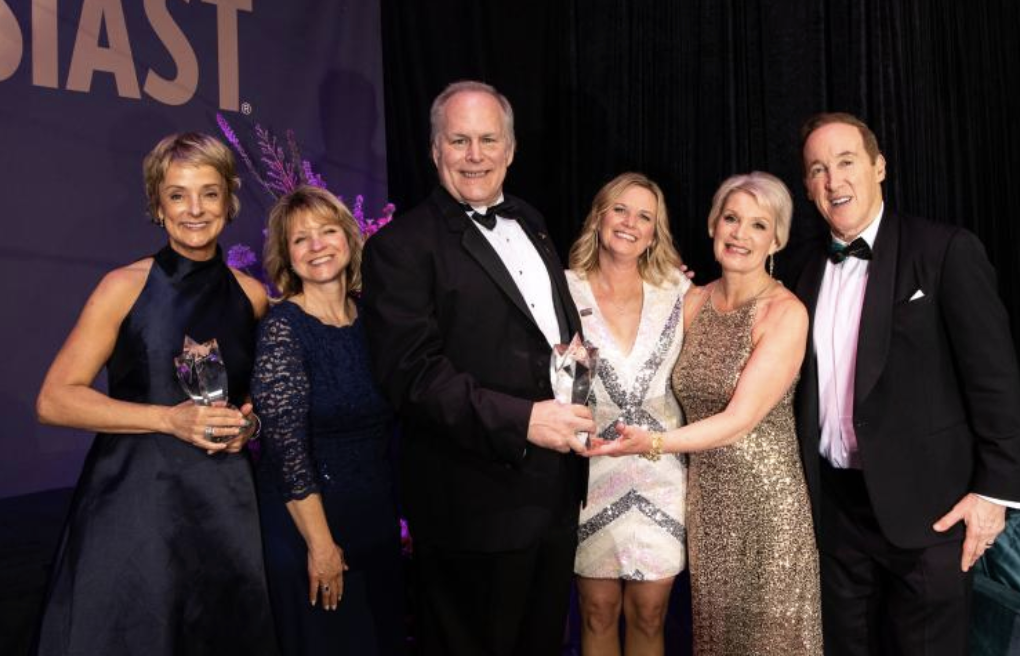 Cheers! Claudia Vecchio, President/CEO, Sonoma County Tourism, accepts "Wine Region of the Year" at the Wine Enthusiast Wine Star Awards held last week at the Palace of Fine Arts in San Francisco.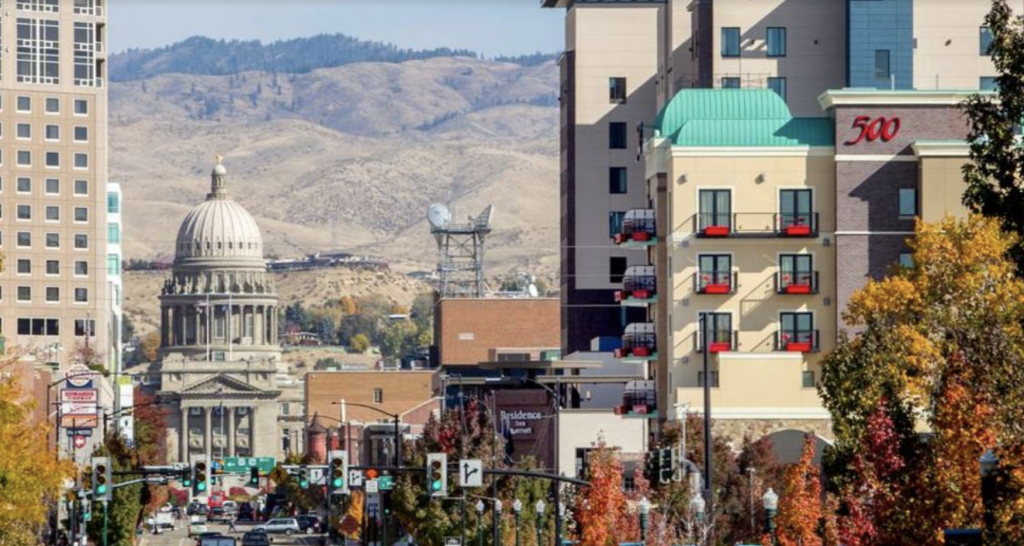 Carrie Westergard, executive director of Boise Convention and Visitors Bureau says the DMO is looking at a model used by Destination Madison, a "one city one contract" approach to capture larger conventions and meetings. Because the city doesn't have a single hotel large enough to handle all the guest rooms required by a larger event, eliminating the need for multiple contracts could be the answer.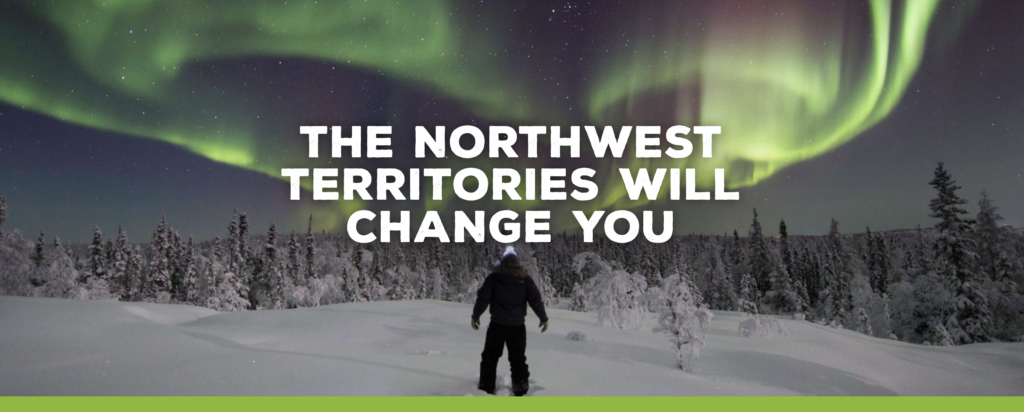 "NWT Will Change You" is the 360-degree VR experience that Canada's Northwest Territories is bringing to the streets of downtown Toronto, Vancouver and Calgary during February and March. Passengers in a brand wrapped car will get the chance to ride along with a migrating reindeer herd, marvel at the dance of the Northern Lights and feel what it's like to paddle a glassy alpine lake under a midnight sun—plus be entered into a draw for a trip for two to the Northwest Territories. Check out the activation here.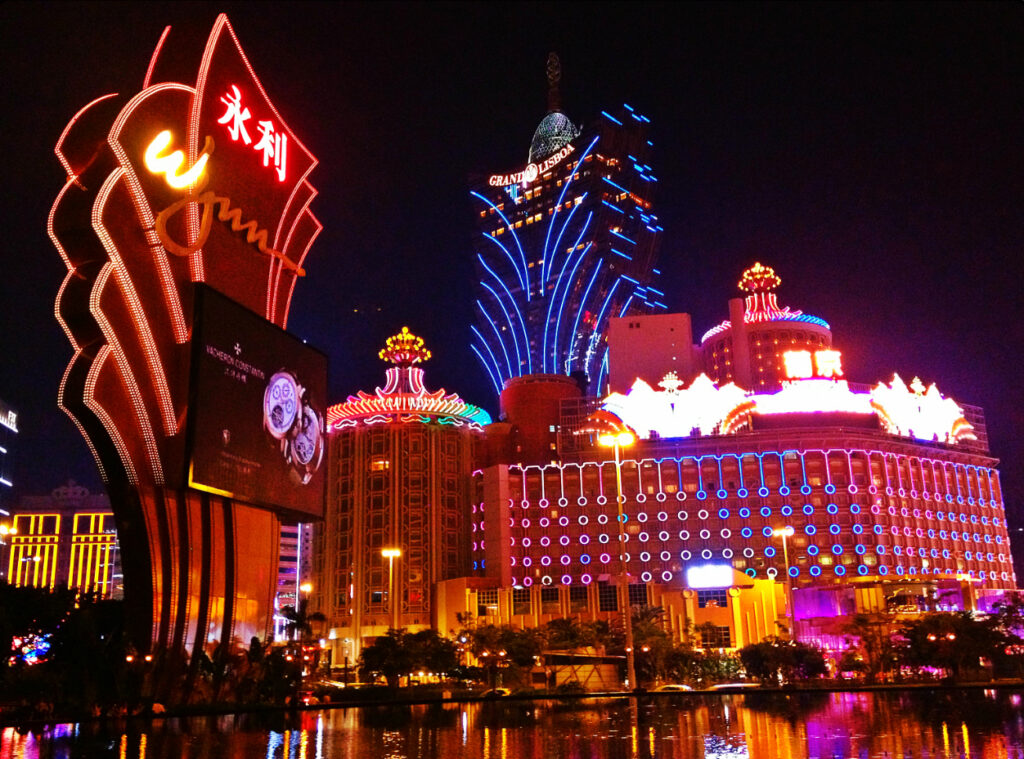 Headline news: Coronavirus fears shutters all Macau casinos for at least two weeks in the gambling capital of the world. Nearly two-thirds of Macau's visitors come from China and revenue is three times bigger than in Las Vegas.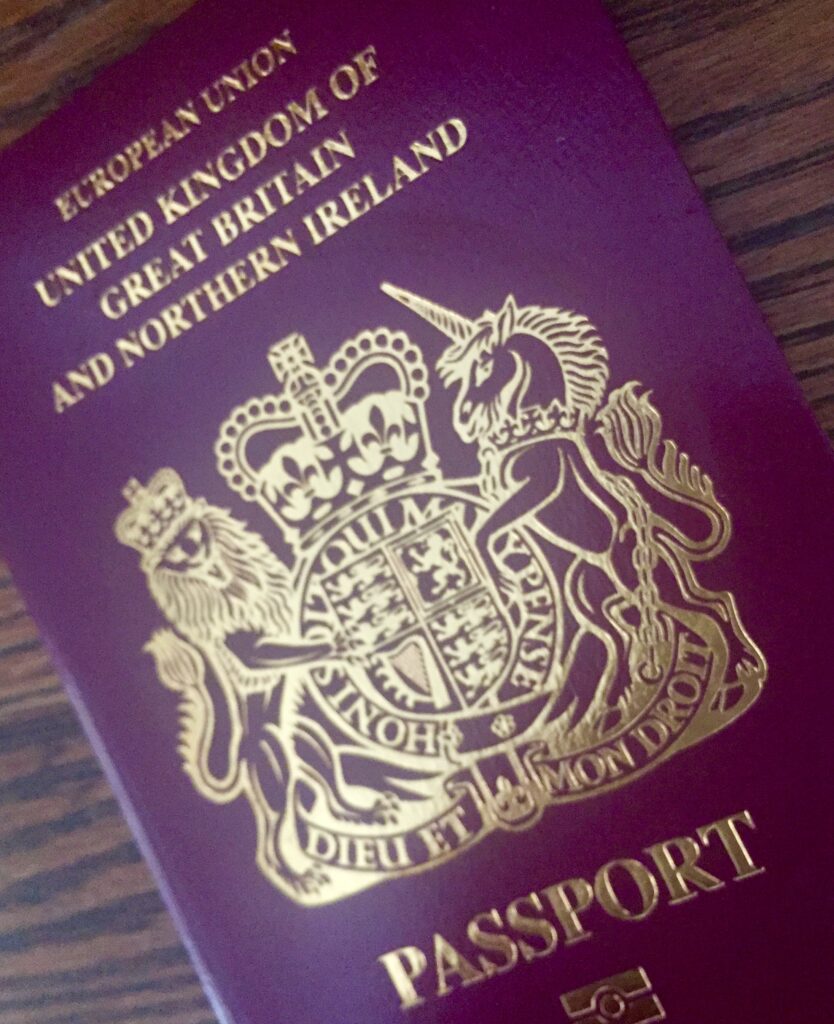 The United Kingdom officially exited the European Union late Friday, Jan. 31, 2020. It signals the end of about four years of turmoil debating the departure, and it also closes the door on nearly 50 years of unification with the rest of Europe. But there's still work to be done. The U.K. and the EU begin an 11-month transition period where the two will negotiate their future economic relationship. An interim arrangement, under which the U.K. will continue to follow EU rules, is set to come to an end later this year." – from the editors at LinkedIn. Passports will revert to the pre-1988 blue ones without "European Union" as Britons will no longer have the right to live, work, and study in any of the 27 countries belonging to the European Union. – from the editor of The Travel Vertical.
The Channels
---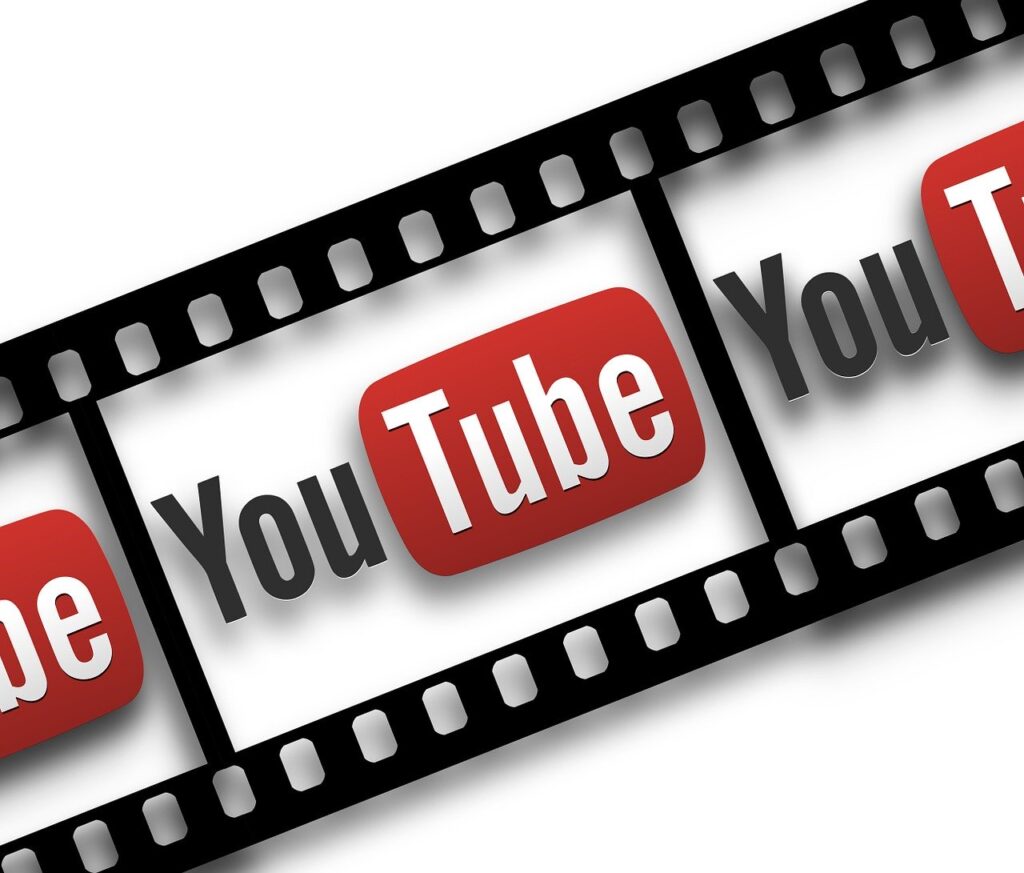 Why is $15,100,000,000 in the news? For the first time, Google has broken out YouTube annual advertising revenue in a 4th quarter earnings report. (Don't feel bad about hitting the "skip ad" button.) Fifteen billion dollars tells you how valuable YouTube is to Google, nearly 10% of Google's revenue (and about 20% of what Facebook made in 2019). By the way, Google paid $1.65 billion (all stock) for YouTube, a no-brainer back in 2006. Now, we're waiting for Facebook to breakout Instagram ad revenue.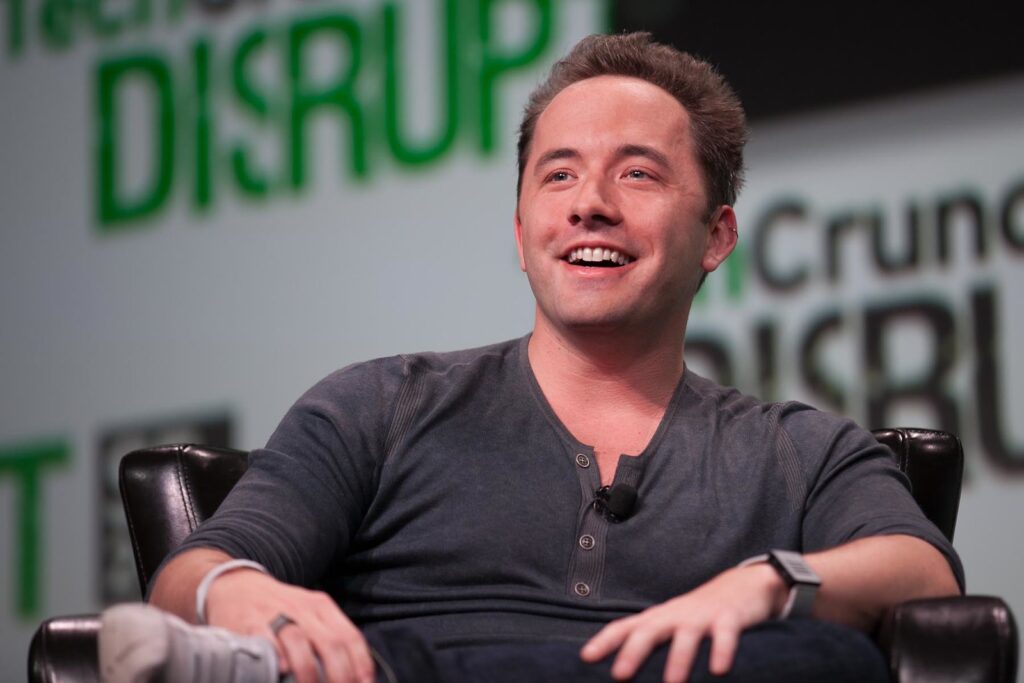 Speaking of Facebook, Silicon Valley/San Francisco eyebrows are being raised. Mark Zuckerberg's pal, Drew Houston (Co-founder & CEO of Dropbox) was just appointed to the Facebook board of directors at a time when the company is under intense political scrutiny. Meantime, Facebook has been adding more prominent corporate branding to WhatsApp and Instagram so good vibes can reflect on Facebook.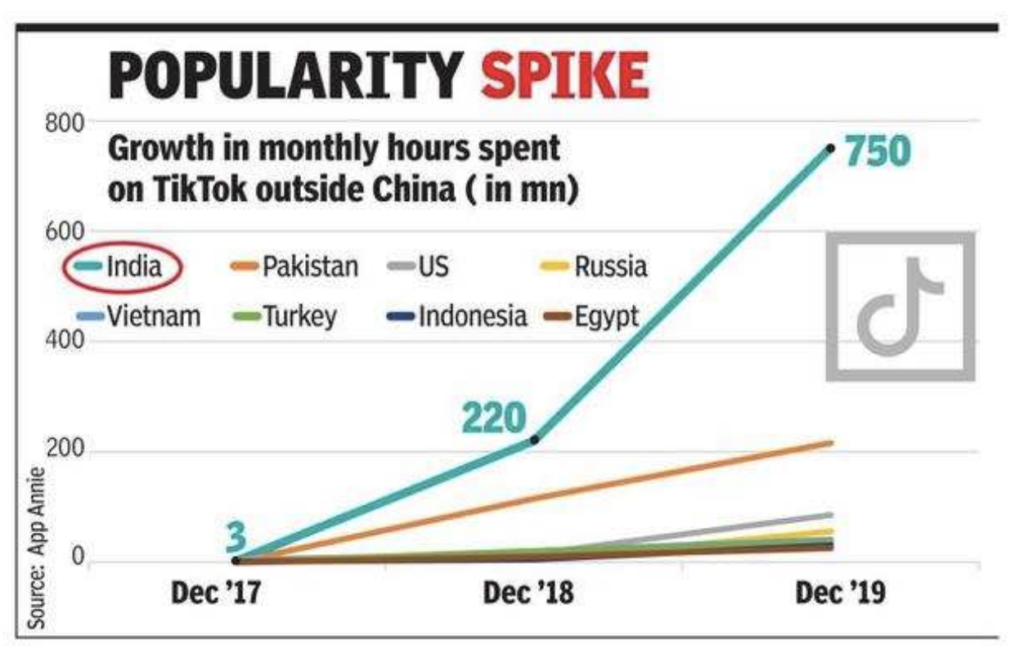 On the channel that blurs the line between social media and entertainment, Indians clocked 5.5 billion hours using TikTok, the mobile application for 15-second short videos. "This is an increase of over six times from the 900 million hours spent in 2018, according to data of Android users assessed by mobile and data analytics firm App Annie," reports Brand Equity, an Indian publication. "In December 2019, the total time spent on Tiktok in India was more than the next 11 countries combined. It is not only that there are more people engaging with TikTok, but there is deeper engagement per person," said Lexi Sydow, senior market insights manager, App Annie. TikTok usage in India remains behind Facebook in terms of users and time spent, but it is catching up fast. The TikTok app was downloaded 323 million times across both Apple's App Store and Android devices in India in 2019.
The People
---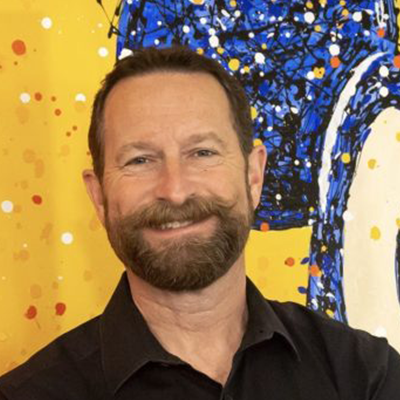 Duncan Wardle, Workshop Leader for "Embedding Innovation Into Everyone's DNA" at Connect Travel Marketing Leadership Summit in Kissimmee on Feb. 19-21, 2020—and the former head of innovation & creativity at Disney—is featured in AV Magazine, seen here: http://bit.ly/2REQynO. Wardle says: "As the ranks of robots swell and data and AI combine to achieve extraordinary things, they will not eclipse the power of human imagination."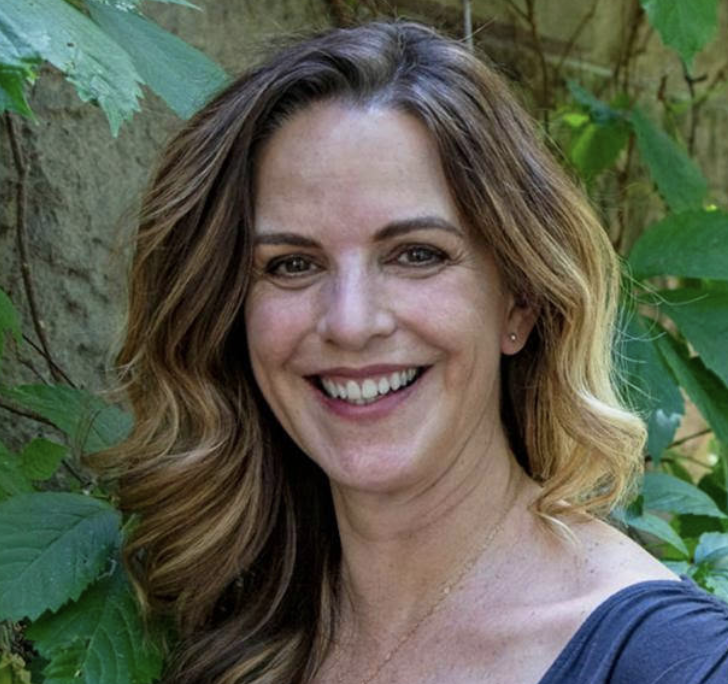 Brenda (Nebesky) Scolari has been named as the director for Travel Nevada, a.k.a. Nevada Department of Tourism & Cultural Affairs by Gov. Sisolak. Scolari previously served as deputy director. She also spent four years as art director and CMO for Travel Nevada, winning praise for award-winning creative and media strategy. Last fall, she presented a case study, "All Roads Lead to Nevada" with Noble Studios at the eTourism Summit.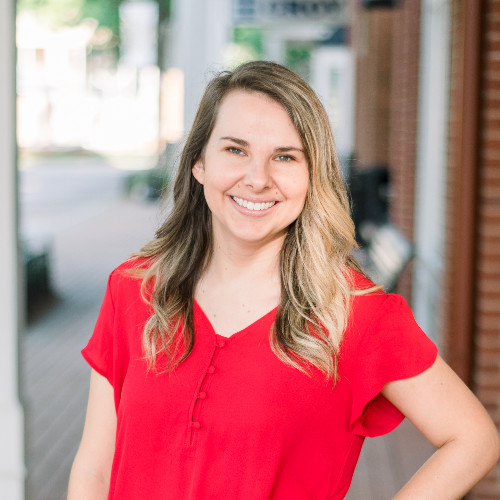 In Georgia, Marietta Visitors Bureau & Welcome Center announced the promotion of Courtney Spiess to marketing & public relations manager. Prior to joining the Visitors Bureau, she was an account coordinator for Inspire PR Group and a digital marketing & content intern for the Athens County Convention Center and Visitors Bureau in Ohio.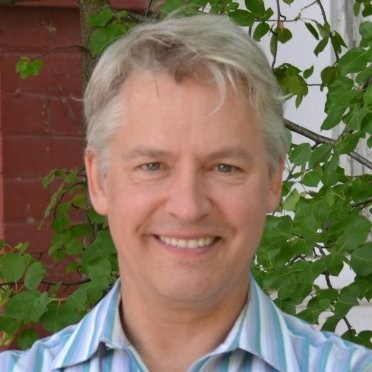 Visit Walla Walla has parted ways with its CEO, Ron Williams, as the DMO works through the reinstatement of its revoked nonprofit status. When an organization fails to file the proper forms for three consecutive years, its nonprofit status is automatically revoked. "The board is working very hard to reinstate" its 501(c)(6) status according to a local report.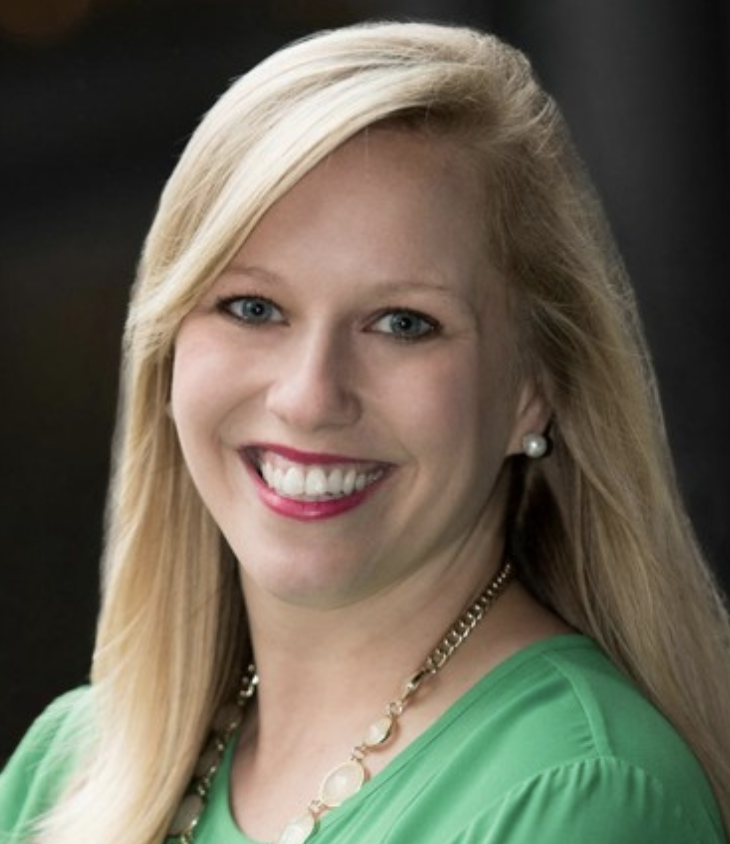 Also in Georgia, Athens Convention and Visitors Bureau has a new director: Katie Williams will take over for Chuck Jones, who becomes a VP in sales and marketing at the Classic Center. Williams is a Marietta native who comes to Athens from her current role as executive director of Discover Dunwoody.
In related news, Hemsworth Communications out of Fort Lauderdale has been named PR agency of record for Discover Dunwoody.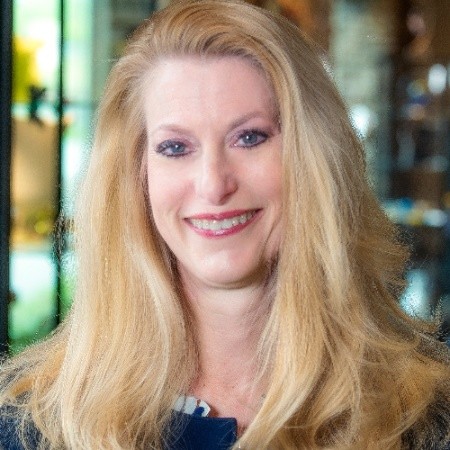 In Almost Heaven, West Virginia, Greater Morgantown Convention and Visitors Bureau has announced it has officially rebranded from "Tour Morgantown" to "Visit Mountaineer Country" and will be doing business as the Visit Mountaineer Country CVB, said Susan Riddle, President & CEO.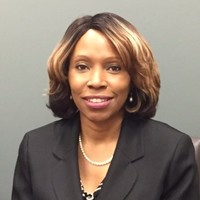 Larita Clark, a 36-year veteran of the agency, has been named CEO at McCormick Place, Chicago, where she was acting CEO since Lori Healey resigned last autumn. The announcement was made by the Metropolitan Pier and Exposition Authority which runs the center.

Arrivalist, the location intelligence platform, announced several promotions across its marketing, sales, account service and engineering teams:
Matt Clement, CDME, has been promoted to Senior Vice President, Marketing
Ktimene Axetell has been promoted to Vice President, Insights
Carson Gregory has been promoted to Engineering Manager
Andrew Tran has been promoted to Manager, Data Science
Michael Hansberry has been promoted to Account Director
Catherine Ostuni has been promoted to Marketing Manager
The Jobs
---
Jobs posted or re-posted within the past week since our last career corner roundup:
Purdue University – Chair of Hospitality & Tourism Management
Tourism Vancouver (B..C.) – President & CEO
Visit Santa Clara (CA) – President & CEO
Shelby (KY) Tourism Commission & Visitors Bureau – President & CEO
Visit St. Paul – Social Media & Content Specialist
Visit Denver – Destination Events Manager
Destination DC – Executive Meetings Manager
NYC & Company – Tourism Coordinator, Established Markets
Los Angeles Tourism & Convention Board – Coordinator, Mexico & Latin America
Visit Anaheim – Partnership Marketing Manager
Choose Chicago – National Sales Manager, Corporate Citywide
Charles County, MO – Chief of Tourism
Montana Office of Tourism & Business Development – Social Media Specialist
Charlotte Regional Visitors Authority – Digital Media Specialist
Destination Madison – Marketing Coordinator (emphasis on social media)
Visit Omaha – Sales & Marketing Coordinator

Hilton Head Island – Digital Content Manager
City of Grand Junction (CO) – Data Analytics Marketing Manager

Visit Seattle – National Account Director
Port of San Diego – Marketing Manager

DuPage CVB (IL) – Sports Tourism Development Manager
Experience Columbus (in D.C.) – Director, Regional/National Sales

Visit Milwaukee (in D.C.) – Convention Sales Manager
Visit Mobile – Corporation & Association Account Executive
Georgia Dept. of Economic Development / Tourism Division – Manager, Accounting & Financial Services

Virginia Tourism Corporation – Digital Marketing, Web Developer
Virginia Tourism Corporation – Finance Manager
State of Vermont Commerce & Community Development – Business Application Support Specialist
City of Brenham (TX) – Tourism & Marketing Coordinator
Ireland.com (NYC) – Digital & Content Marketing Executive
Miles Partnership (Sarasota) – Account Director
Madden Media (Tucson) – Inside Sales Rep
Bandwango (Murray, Utah) – Conversion Specialist

Simpleview (Tucson) – Associate Product Manager
Simpleview (Tucson) – Jr. Product Manager
Trip.com (LA) – Market Executive/Manager
Holland America Line (Seattle) – Manager, Destination Product Marketing

Hornblower (Greater LA) – Director of Marketing Experiences, Corporate
Hornblower (NYC) – Tourism Sales Manager, Events
Royal Caribbean Cruises (Miami) – Copywriter, Digital

National Comedy Center (Jamestown, NY) – Marketing & Communications Manager
Green Apple Strategy (Nashville) – Digital Marketing Strategist
Development Counsellors International (NYC) – Social Media & Content Manager, Digital Marketing
Destination Counsellors International (Denver) – Senior Manager, Digital Marketing
Wagstaff (NYC) – Account Supervisor, Travel & Destinations
Empire State Realty Trust (NYC) – Media Relations Manager
Travel Leaders Group (MN) – Account Manager Destinations & Resorts
LinkedIn (San Francisco) – Sr. Product Marketing Manager, Glint
TikTok (NYC) – Partner Manager
Vrbo (Austin) – Manager, Growth Marketing

Influenster (NYC) – Retention Marketing Manager
The Question
---
Will you remember to send us your news?