Marriott International, the world's largest hotel company has acquired interest in the Cambridge, Mass.-based customized tours and activities aggregator and listing service, PlacePass, founded just last year. In a press release, Marriott describes PlacePass as "a pioneering provider of travel technology solutions offering travelers a leading online meta-search platform for in-destination experiences."
The news comes as Marriott announced membership in its loyalty programs – Marriott Rewards, which includes The Ritz-Carlton Rewards, and Starwood Preferred Guest (SPG) – has surpassed 100 million members.

Marriott and PlacePass are suggesting authentic experiential opportunities such as: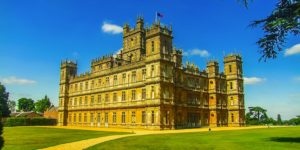 Explore the filming locations for the hit series "Downton Abbey" on a VIP guided tour from London, including Highclere Castle and Bampton, the setting for Downton village.
Wrestle with a retired sumo wrestler in Tokyo, and get a behind-the-scenes look at the history of Japan's national sport.
Get a taste of desert life in the dunes outside Dubai. Explore the dunes by camel or 4×4, then enjoy a sunset view of the desert and traditional Bedouin-style dinner.
Explore Cambodia's iconic temples on a sunrise mountain biking tour through the Angkor Archaeological Park.
Enjoy a private viewing of the crown jewels in the Tower of London, hosted by the museum's Chief Exhibitor.
Perfect your pasta-making skills alongside a local Italian chef at a Tuscan farmhouse, a chateau in the Dolomites, or a Florentine cooking school.
Travel Weekly cites in-destination listings services as a trend. noting the acquisition of Viator by TripAdvisor and the expansion into Trips by Airbnb (The Travel Vertical, 11/30/2016). Read more here.