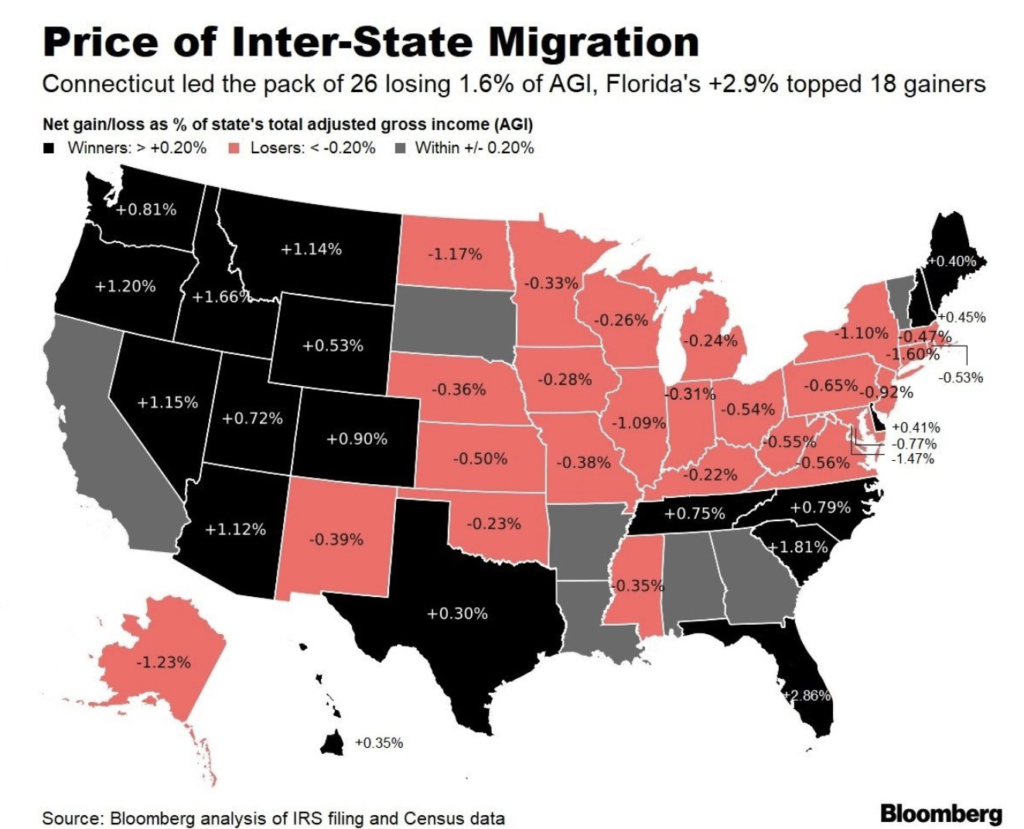 Florida is the big winner, followed by South Carolina, as three high tax Northeast states see income leavers outnumber stayers by a five-to-four ratio. And it's more than a population shift; the inter-state migration represents a shift in wealth from north to south.
"Florida has benefited most from people moving from one state to another. Bloomberg reports that the most recent IRS and U.S. Census Bureau data show the state posted a net $17.2 billion gain from inbound moves versus outbound. The expanded income base represents about 3% of the state's adjusted gross income in 2016. New York lost the most — a net $8.4 billion, a trend likely to accelerate under the 2017 tax law capping deductions for state and local levies in such high-income states. About 10% of the U.S. population moves annually, but most moves are within the same county."
– LinkedIn Editors' Picks.