There's something about "random" that just seems to suit our transformational times, you know?
1. Optimism! In the Northern Hemisphere, winter solstice is behind us now and the daylight hours can begin getting longer.
2. Coming up: January 25 is National Plan for Vacation Day, observed on the last Tuesday of January as a day to encourage Americans to plan their time off. Follow U.S. Travel Association for industry activations and a social media tool kit.
3. All change! Amtrak has appointed its third CEO in just four years. Long time staffer Stephen Gardener, currently serving as president, takes over as the beleaguered national passenger railroad system is flush with cash from the new infrastructure legislation, however work is unlikely to begin for another year or so.
5. Ugh. ITB Berlin 2022 is cancelled for the third year in a row. Various virtual programming options will be announced shortly. The plan is that ITB Berlin 2023 will open on March 8.
6. The Netherlands is back in strict lockdown over Christmas, called "unavoidable" by the Dutch Prime Minister Mark Rutte. Non-essential businesses, services and schools are to be closed through at least mid-January 2022, while not more than two people may gather indoors or outdoors.
7. New travel rules for Canadians have kicked in. As of Dec. 21, all Canadians who leave the country need a negative PCR test to re-enter Canada, even if the traveler has only been gone for a couple days.
8. Elsewhere, the U.K. has not ruled out tighter restrictions before Christmas. At Radio City Music Hall in New York City, The Rockettes have ended their Christmas Spectacular early. Mayor de Blasio says the famous ball drop in Times Square on New Year's Eve is getting a second look. And the NFL and NHL are postponing games.
9. The National Football League has selected Allegiant Stadium in Las Vegas to host Super Bowl LVIII (58) in February 2024, a first for this city.
10. In a high stakes game of check your calendar for conflicts, Super Bowl LVIII was originally slated to be in New Orleans, but because of Mardi Gras dates, they'll host in 2025 (the contract had a clause allowing New Orleans to get the next available date). SoFi Stadium in Inglewood, California hosts in 2022 and State Farm Stadium in Glendale, Arizona in 2023.
11. The Las Vegas Strip may be getting its own guitar-shaped hotel. Last week, Hard Rock announced its plans with the acquisition of The Mirage Hotel & Casino from MGM Resorts International, approval pending. President & CEO Steve Hill, Las Vegas Convention & Visitors Authority called this "is a defining moment in the history of Las Vegas."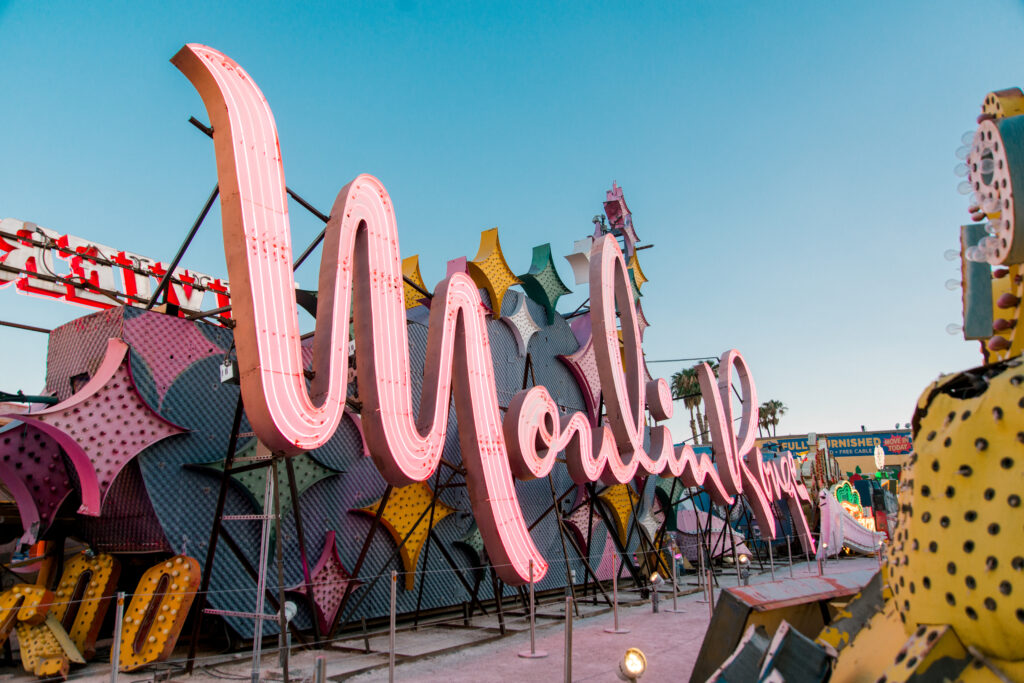 12. What's 18 feet tall, 17 feet wide, weighs one ton and still glows in florescent pink? Answer: The letter "M" from the retro Moulin Rouge sign that adorned the Las Vegas casino resort until it was shuttered in 1955. It's one of 800 dusty artifacts, including 250 on display in the Neon Boneyard, at the (reopened) Neon Museum in Downtown Las Vegas, that attracted 325K visitors annually pre-Covid. Docents lead 45-minute night time walking tours at the 2.3-acre outdoor campus.
13. A California Disneyland passholder is suing Disney theme parks over alleged deceptive practices for Magic Key policies. In her suit, she noted that while she had purchased a $1,399 Dream Key annual pass, the most expensive one available, she encountered many blackout dates, including weekends, when trying to make a reservation for November.
14. Chicago was named Best Big City in the U.S. for an unprecedented 5th consecutive year in the 2021 Condé Nast Traveler Readers' Choice Awards. Also, O'Hare International was named Best Airport in North America for the 18th year running.
15. PLAY is a new low-cost airline based in Iceland, announcing service to/from Baltimore-Wash DC from April 20, 2022 to/from Boston commencing May 11, 2022. The route map shows connecting flights serving two dozen European cities.
16. Ultra low-cost Flair Airlines announces flights to NYC and Chicago to and from Toronto. JFK service begins April 7 and flights to O'Hare/ORD start May 17. P.S. Remember WOW airlines (2012-2019)? Anyone else notice the naming / branding choices behind these new (no frills) airlines…are they telling us that it's fun to fly?)
17. Milwaukee-based ad agency BVK has been awarded a tourism promotion contract with the Town of Ocean City, Maryland. For 20 years, the agency partner was MGH Advertising out of Baltimore.
18. Louisiana Tourism is going all-in on parade floats. Inspired by media coverage of the state's alligator-themed float in the Macy's Thanksgiving Day Parade, the DMO has made a commitment to the 133rd Tournament of Roses Parade as the event's only state.
Louisiana Tourism budgeted $750,000 for parade expenses, which include the $350,000 float and $200,000 in travel and entertainment costs. American Idol winner, Louisiana native Laine Hardy, and the Hot 8 Band are set to perform mid-stage.
The float will be decorated with moss-draped cypress trees, a Cajun fisherman in a pirogue, sculptured magnolias, pelicans, crawfish, crabs, powdered sugar-covered beignets and adorned with 34,000 roses.
19. Greenest: "The World's Most Sustainable Museums" are named by blooloop, a source for attraction industry professionals. Shout outs to The Smithsonian National Museum of the American Indian in Wash., DC; The Field Museum in Chicago; California Academy of Sciences and the Exploratorium in San Francisco; Grand Rapids Art Museum; The Climate Museum in New York City; Natural History Museum of Utah in Salt Lake City; and the Boston Children's Museum.
20. "It was just a matter of time before TikTok got into the restaurant business. Food and recipe videos have become a key part of the video platform's programming…" — AdAge
21. Not a destination, but a digital trendsetter. Pantone Color of the Year 2022 is Very Peri. The newly created color, rather than being a selection from the vast Pantone library, is meant to represent our transformative times.
22. Discover Reno Tahoe got the message and turned the Pantone Veri Peri story into captivating content.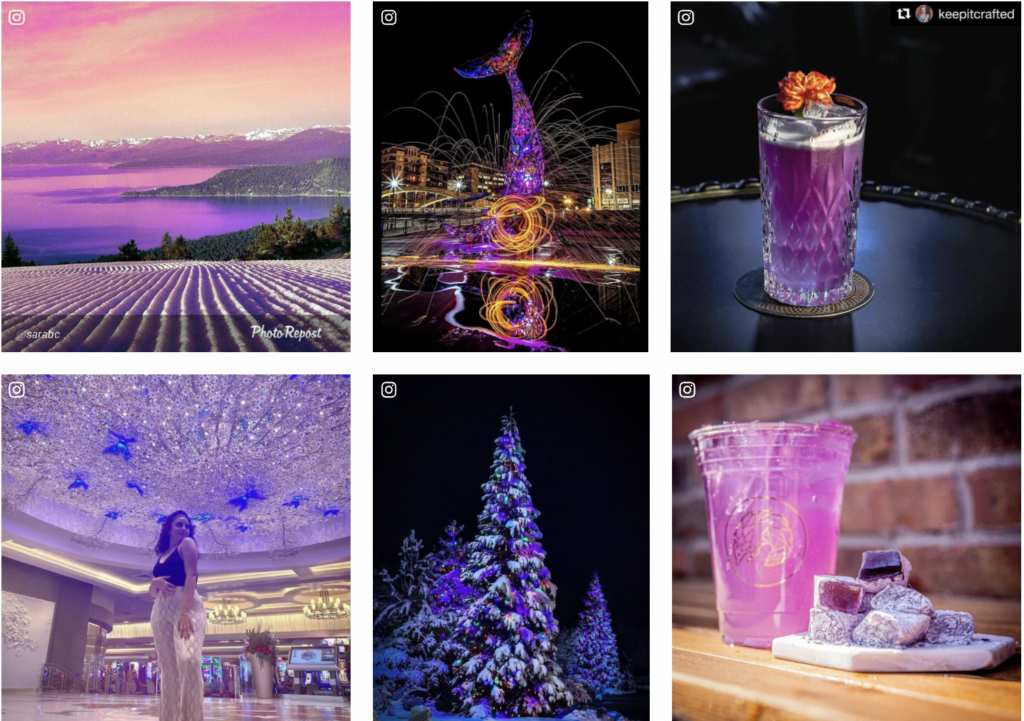 Related: 22 Random Destination Facts Including Emmy Awards and a Recipe From Pigeon Forge