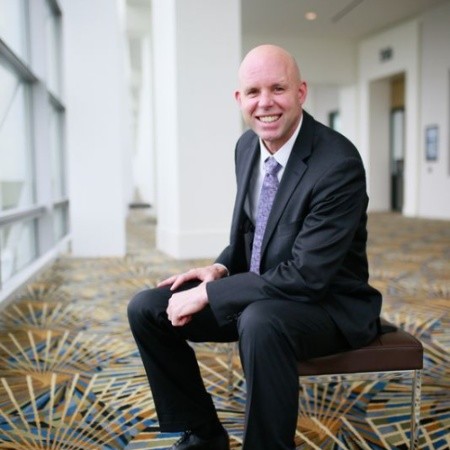 On the eve of its 125th anniversary in 2021, Detroit Metro Convention & Visitors Bureau will have a new leader. Claude Molinari, general manager of Detroit's TCF Center (the former Cobo Center), will step into the role of president & CEO . He will replace Larry Alexander who retires at year-end after 22 years' service. Molinari will also oversee a subsidiary of the DMO, Detroit Sports Commission, responsible for securing amateur sports to the region.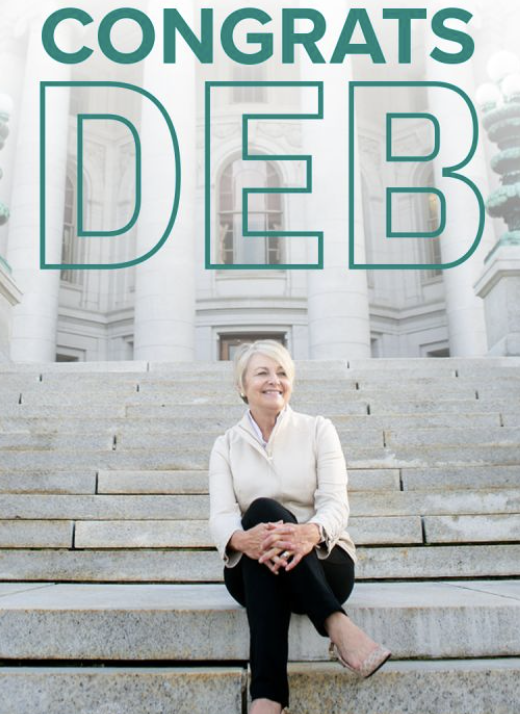 In Wisconsin, president and CEO of Destination Madison, Deb Travis Archer, CDME received the Governor's Tourism Legacy Award. The award is presented to an individual who has shown a long lasting and permanent contribution to the industry with 25 years or more of distinguished service including 15 years or more in Wisconsin. Archer will retire at year-end.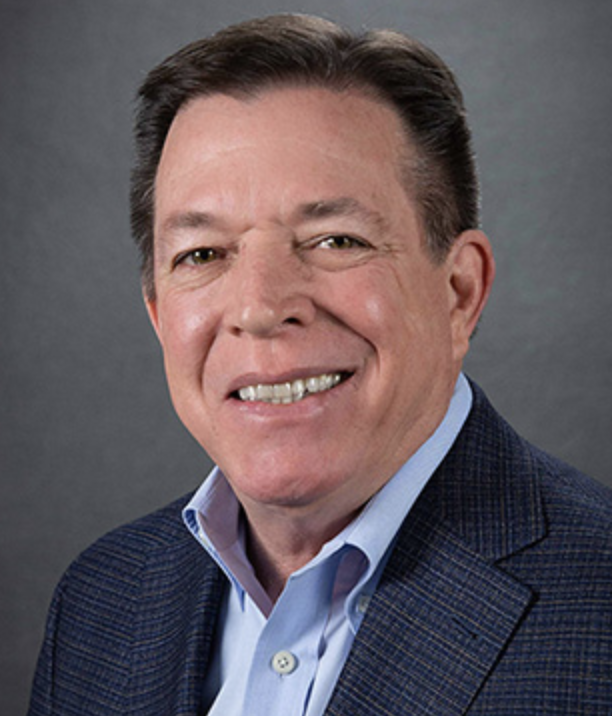 Michael R. Burns, VP – sales for the Oklahoma City Convention and Visitors Bureau, will serve as interim president following the recent retirement of Mike Carrier. Burns served as SVP – convention sales and services at Destination Cleveland from 2006 – 2019.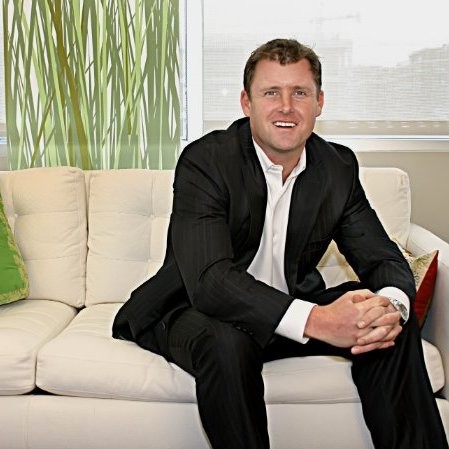 Ted Sullivan has joined the growing team of travel industry pros at Entrada Insights, the destination intelligence platform, as CMO. He joins from Adara where he served as VP – destination analytics. Sullivan was previously at MMGY as VP – business strategy and development.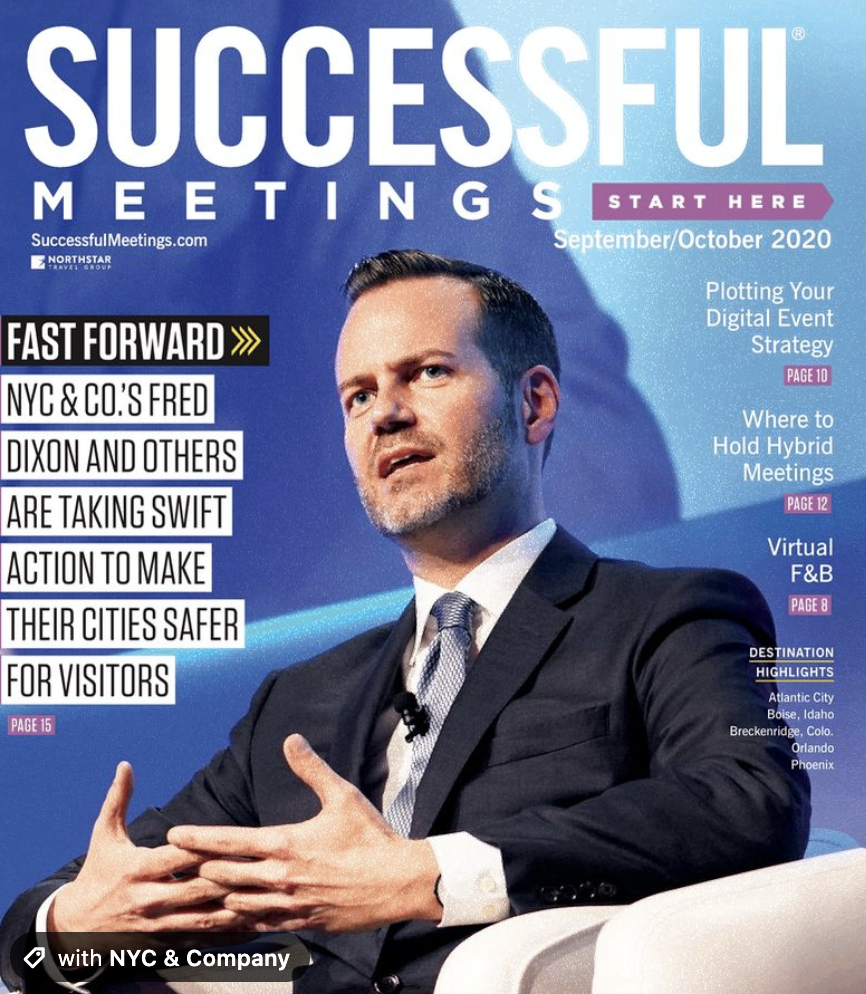 NYC & Company says, "In creating solutions for businesses to meet again in NYC, safety is our top priority, which is why we recently became certified with a GBAC Star by the ISSA – The Worldwide Cleaning Industry Association. Pictured on the cover of Successful Meetings is President & CEO Fred Dixon.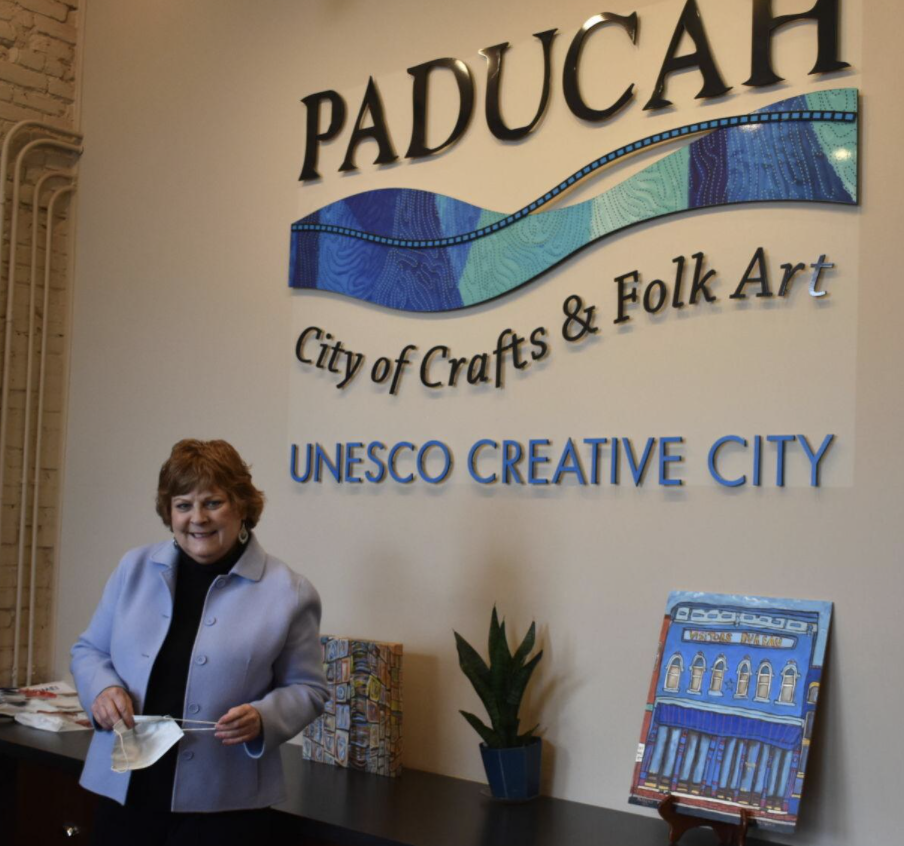 Congrats to Executive Director Mary Hammond, over 34 years at Kentucky's Paducah Convention & Visitors Bureau which celebrated its 50th anniversary on Oct. 30th. In 2013, Paducah became a designated UNESCO Creative City — one of only nine in the U.S. — for crafts and folk art.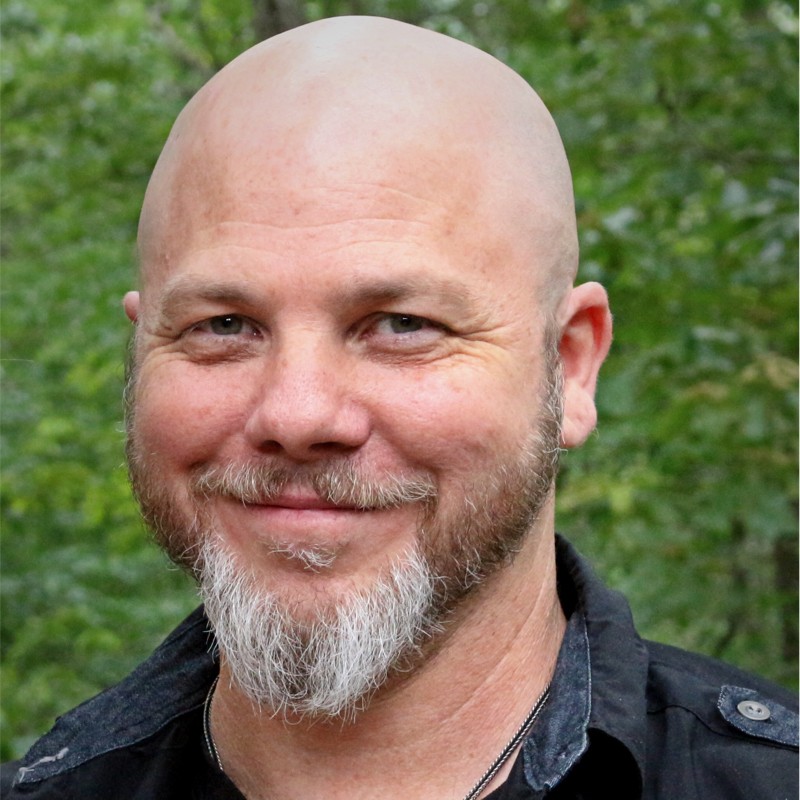 Discover Long Island has announced the appointment of Chris Daneau as the organization's first director of creative content & video, a newly created position. He most recently served as a producer at Altice USA's News 12 Network. Daneau oversees production of Discover Long Island's new online video series, Long Island TV, a weekly YouTube series.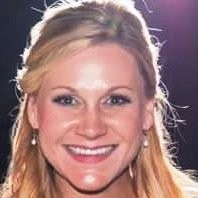 Katie Tommaseo, executive director at St. Bernard Parish Government Office of Tourism and Film, has been appointed to serve as chair for the 10-parish Louisiana Tourism Coastal Coalition representing a wide range of stakeholders. The coalition was formed in 2010 in response to the BP oil spill disaster.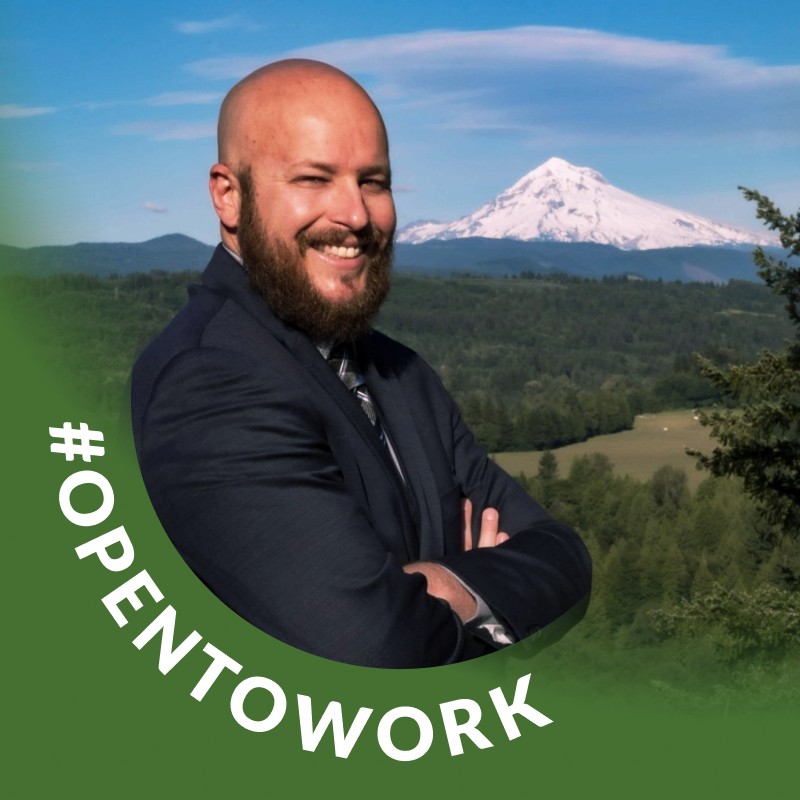 Jarrod Lyman's new company, Mt. Hood Marketing, is teaming up with Visit Stockton to handle the DMO's social and content marketing. Lyman, a digital marketing specialist, had previously served in PR & communications roles at Mt. Hood, Clackamas County Tourism, Yosemite Sierra, and Lake Havasu. Related: "'See Tomorrow' Guest Post With Jarrod Lyman."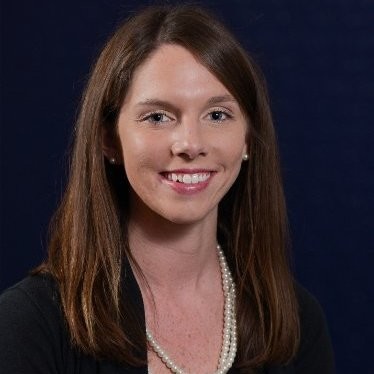 Natalie Conrad has joined Two Cities Gateway CVB in Blaine, Minn. as director of marketing & communications. She had previously been in a similar role with Minneapolis Northwest Tourism for three years.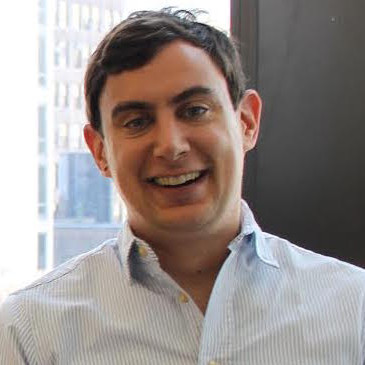 Brian Sumers, an airline and travel reporter, is editor-at-large at Skift. He's writing up gems like this one from United Airlines: "Update to lavatory usage policy…now allowing customers to use lavatories in a cabin of service other than their own to reduce lavatory lines and prevent crowding in the aisle…"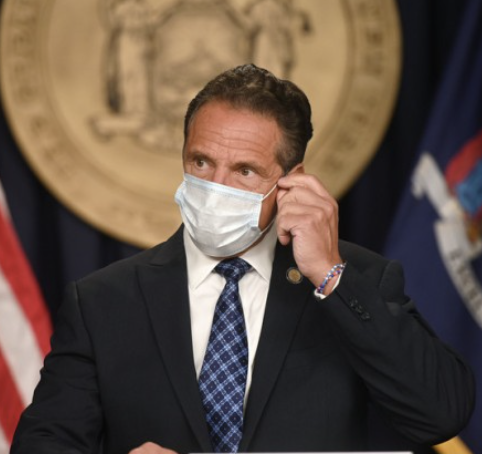 No more 14-day quarantine for travel to NY. New York Gov. Andrew Cuomo says the rules are changing. "The state's new policy requires that travelers must have tested negative for the virus within three days of their arrival to New York and have proof of the test. Then, once they've arrived, travelers must quarantine for three days. On the fourth day, travelers must get tested for the virus again. If the test on the fourth day is negative, travelers are free to go about their business. If it's positive, travelers must quarantine for 14 days."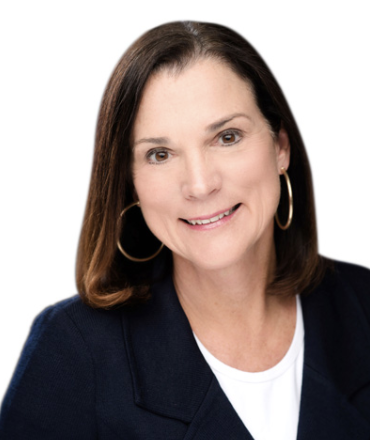 Visit Florida will "dip our toes" into Canada and England while continuing to focus initial marketing efforts on Floridians and East Coast markets. President and CEO Dana Young said the DMO has started a campaign with The Weather Network (Canada) and and co-hosted a five-day virtual "TTG Florida Fest" (United Kingdom) that attracted 400 travel agents.
Young said Florida is "one of the very few destinations in the world that are doing anything in the international sphere. And certainly, one of the only states that's marketing right now outside of its own borders."The agency is trying to reinstall confidence in travelers after the pandemic cut tourism in the state by 60.5% in the second quarter of this year.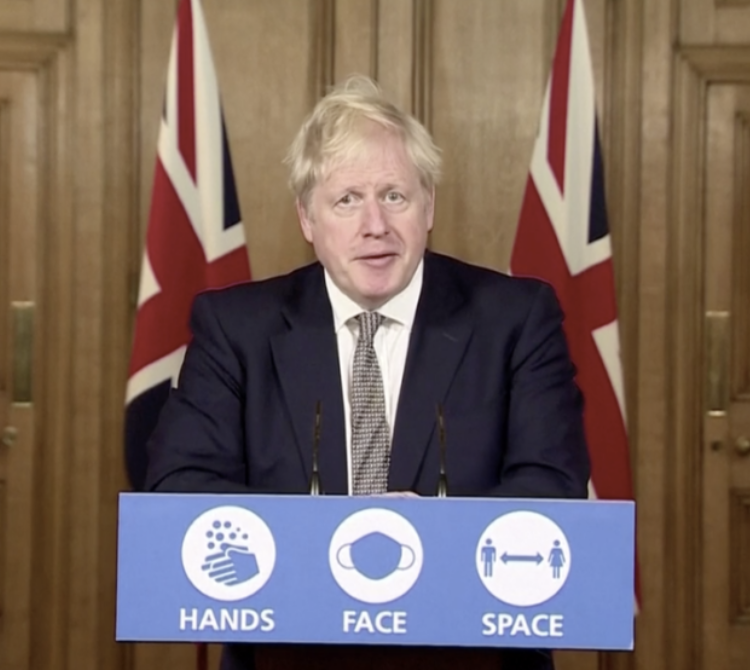 Meantime, U.K. Prime Minister Boris Johnson announced a new lockdown from Nov. 5 through Dec. 2, which the government says could be extended until 2021. The order brings England into line with Scotland, Wales, and Northern Ireland, plus France, Spain, Germany, Belgium, Ireland…all of which have shut down in large part. As part of England's latest order, international outbound travel is banned.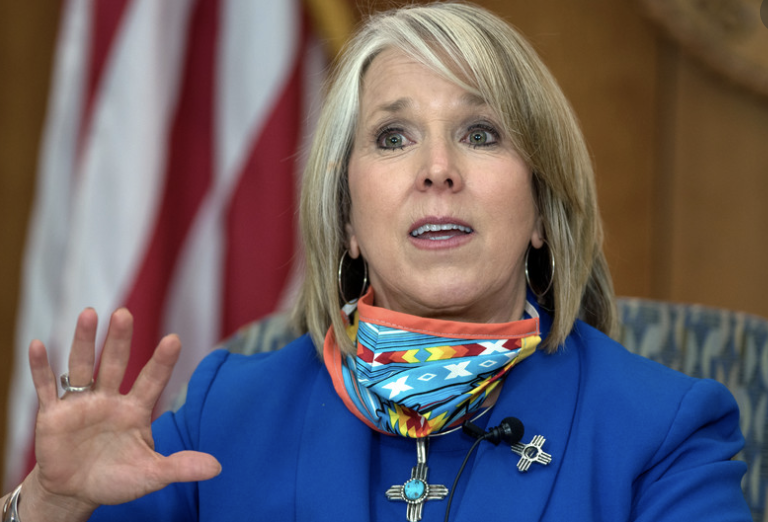 New Mexico Gov. Michelle Lujan Grisholm has proposed a $25 million economic stimulus package for the tourism industry. The funding would roll out over the next three years to support the state's second largest industry.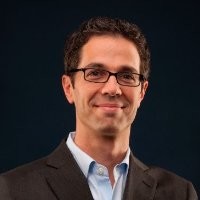 President of Tourism Economics, Adam Sacks, has announced the release of the Symphony ("Make your data sing") a business intelligence platform for DMOs. Sacks is offering demos ("Build your own playlist") of the reporting that integrates all available data sources and analytics to provide direction in the areas of marketing strategy, advocacy, sales, and forecasting.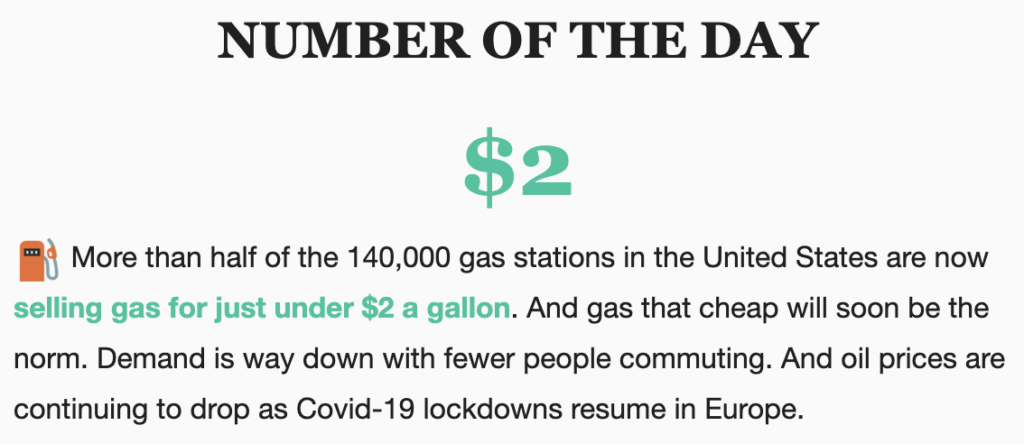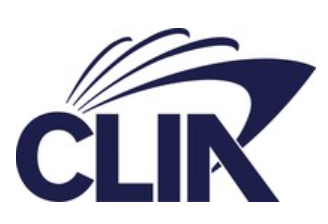 Oct. 30, 2020 — The cruise line industry is throwing in the towel for 2020.
Cruise Lines International Association (CLIA) issued the following statement (read the full press release here):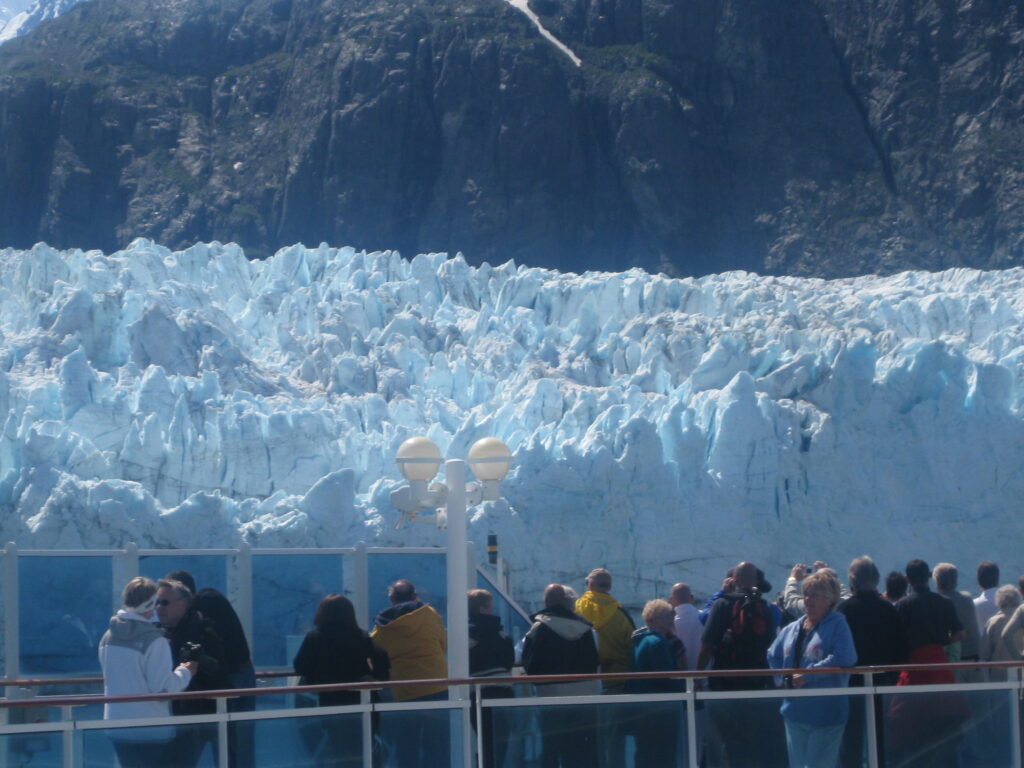 "As we work to operationalize a path forward, our members have agreed to extend our existing suspension of U.S. operations through December 31. This action will provide additional time to align the industry's extensive preparation of health protocols with the implementation requirements under the CDC's Framework for Conditional Sailing and Initial Phase COVID-19 Testing Requirements for Protection of Crew."
The CDC's 40-page order lifting the no-sail mandate that's been in place since March is complex and has a couple of new twists: comprehensive testing for passengers at the beginning and end of each voyage; and cruise lines must get permission from the communities they plan to visit.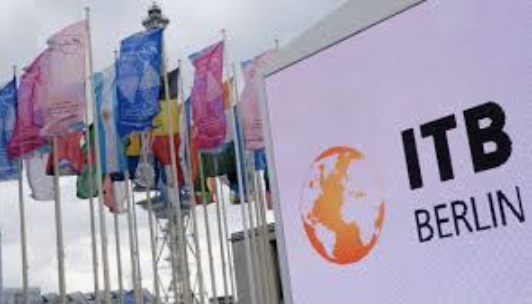 ITB, the world's leading travel trade show, is cancelled. Again. For the second year, there will be no in-person gathering in Berlin in March.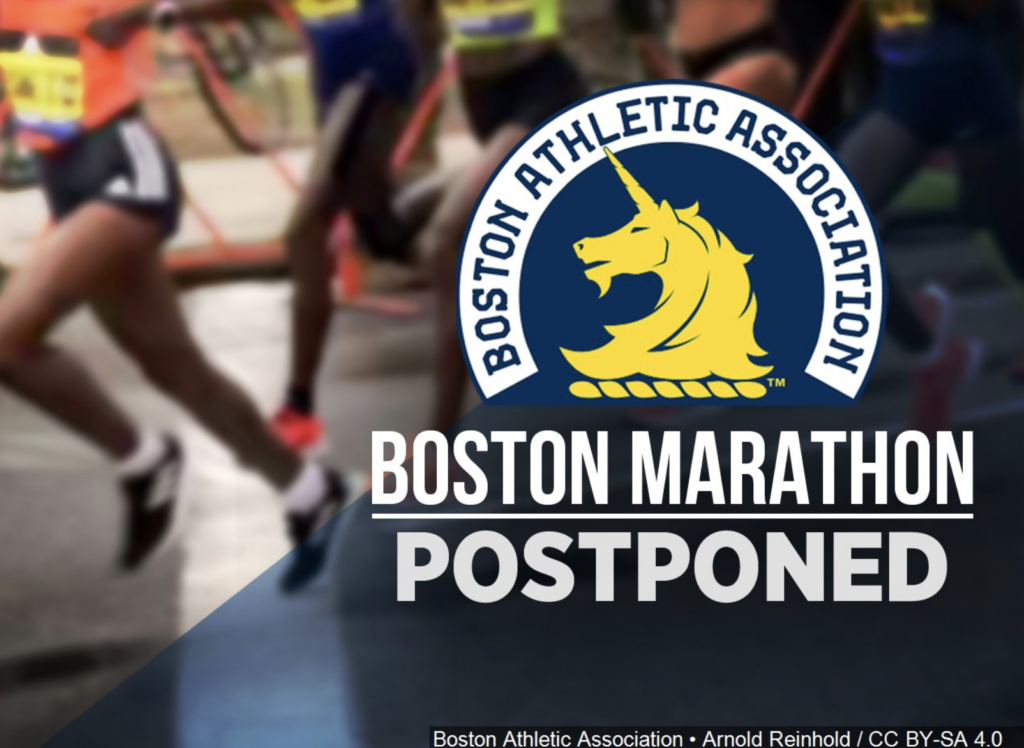 Postponed. Normally held on Patriot's Day, a local holiday on April 18th, the 125th Boston Marathon might be held in the fall of 2021. 🙁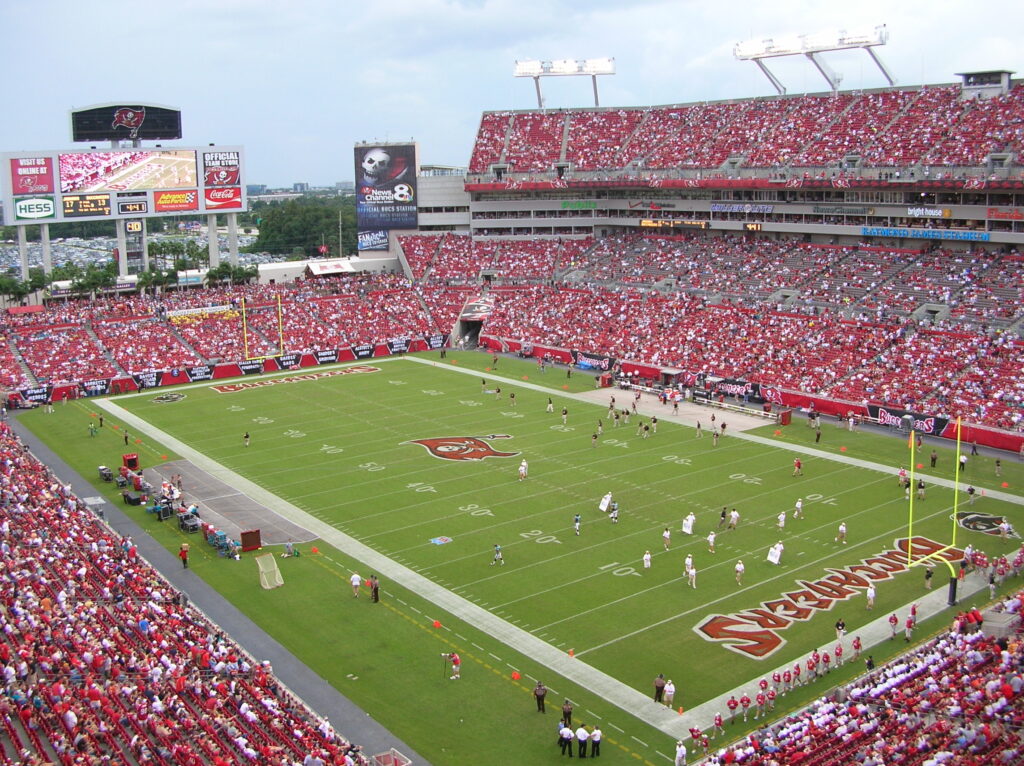 The NFL is said to be "exploring" the possibility of around 20% normal capacity for the Super Bowl in Tampa on Feb. 7, 2021, but no determination is yet made. Raymond James Stadium has a listed capacity of 65,000 that's expandable to 75,000.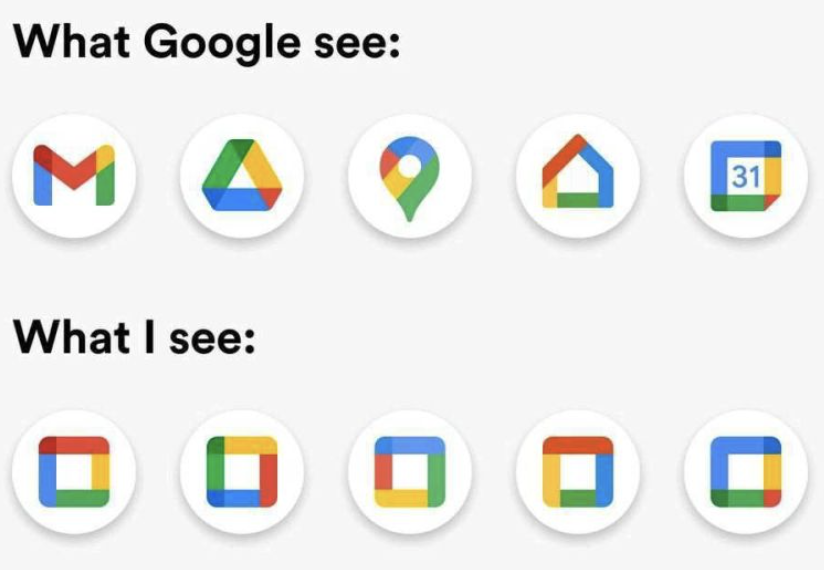 On LinkedIn with 25,000 engagements in three days, the following comment on Google graphic updates and this illustration: "This happens when you prioritize branding over usability."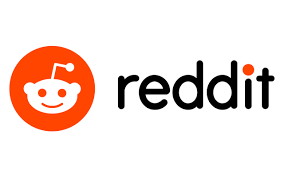 Reddit has joined the likes of Twitter and Dropbox in announcing that the company now offers the option for its employees to switch to permanent remote work. It is first to also say they will not lower the pay of employees who choose to work remotely; instead, all U.S. compensation will be tied to the high-cost San Francisco Bay Area which is company headquarters.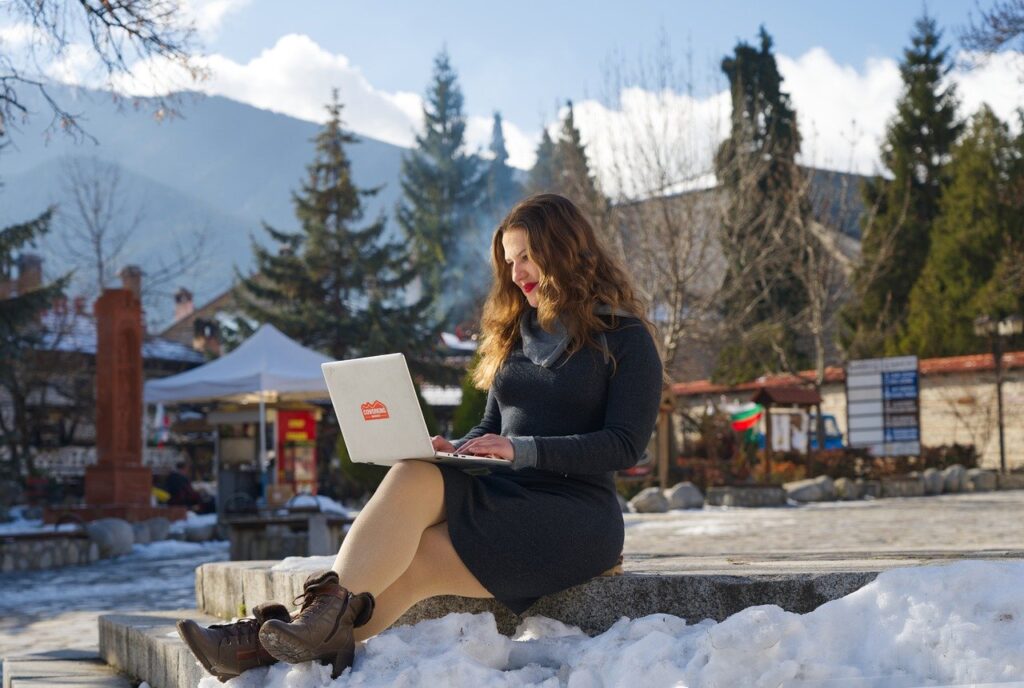 It's estimated that 14 – 23 million Americans are planning to relocate to a new U.S. city or region due in part to the growing acceptance of remote work. "Remote Workers on the Move" is a new report from Upwork, a survey of 20,490 Americans over the age of 18 that was conducted Oct. 1 – Oct. 15, 2020.
---
---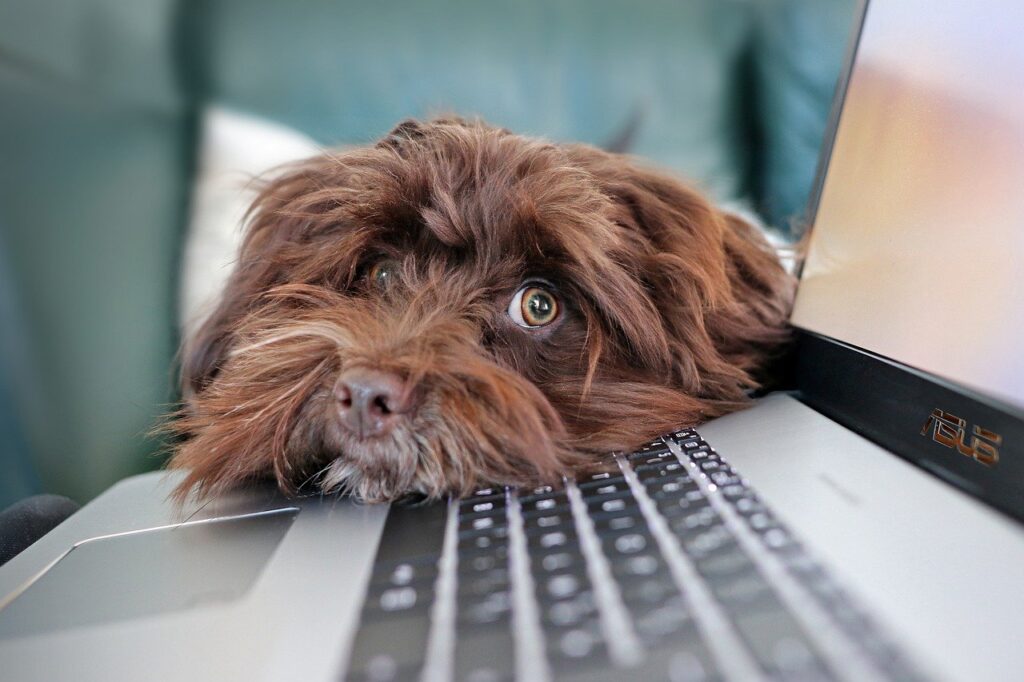 ::: JOBS :::
VP of Marketing — Visit Florida, Tallahassee
Chief Sales & Marketing Officer — Bermuda Tourism Authority, NYC
President & CEO — Visit Orlando
President — Oklahoma City Convention & Visitor Bureau
President & CEO — Destination Madison
President & CEO — Branson/Lakes Area Chamber of Commerce
President & CEO — Sedona Chamber of Commerce & Tourism Bureau
Director of Research & Market Intelligence – Virginia Tourism Corporation
Director of Sales — Little Rock Convention & Visitors Bureau
Marketing Rep, Mid-Atlantic Region — Visit St. Pete Clearwater, Washington, D.C.
Business Development Manager — Lee County, Fort Myers, FL
Director of Convention Development — Visit El Paso
Advertising & Promotion Commission Executive Director — The City of Fort Smith Arkansas
User Experience Designer — NYC & Company
Parks & Recreation PR Manager — State of Utah
Cooperative Marketing Program Coordinator — Missouri Division of Tourism, Jefferson City
Special Events Coordinator — City of St. Charles, MO
PR Coordinator — Visit Tampa Bay
Manager — Singapore Tourism Board, San Francisco
Product Manager — Simpleview, Tucson
Senior Director Marketing — Arrivalist, NYC
Senior Marketing Manager — Associated Luxury Hotels International, Plano, TX
Digital Marketing Manager — United Landmark Associates, Tampa
VP Marketing and Public Relations — The National Landing Business Improvement District, Arlington, VA
VP Consumer Insights — Netflix, Los Gatos, CA
Advertising Director AND Director-Public Relations — Apple, Cupertino, CA
Global Promotions Marketing Manager — Amazon, San Francisco
Lead, Partner Marketing — Google, San Francisco
Technology Communications Director, AI — Facebook, San Francisco
Director of Consumer Product Marketing, Interests — Instagram, NYC
Senior Brand Marketing Manager — LinkedIn, San Francisco
Principal Writer — Lyft, San Francisco

Marketing Manager Eats Co-Marketing — Uber – San Francisco
Business Account Social Media Manager — TikTok, Los Angeles
Director of Brand Communications AND Partner Marketing Manager — Sun Basket, San Francisco

Content Marketing Manager Brand Partnerships — Instacart, San Francisco
Sr. Manager PR Communications / West Coast – DoorDash, San Francisco
Sr. Manager Marketing Strategy & Analytics AND Manager Content Strategy — GrubHub, Chicago; NYC
Sr. Director Corporate Marketing & PR — TripActions, San Francisco
Director of Marketing — Pacific Hospitality Group, Napa, CA

Brand Manager — The Mom Project, Remote
Senior Content and Interpretation Manager – San Diego Zoo Global
Content Strategist — VisitorsCoverage, Inc., Santa Clara, CA

Senior Product Marketing Manager B2B — Glassdoor, Remote
Advertising Sales & Marketing Manager — Flagship Publishing, Denver