Remember when Frank Sinatra crooned that New York was the "city that never sleeps"? Well, in Times Square, the core of The Big Apple is taking a nightly nap from 11:57 p.m. to 12 midnight all month long. Las Vegas, on the other hand, is keeping the lights on 24/7. And in Puerto Rico, the high pitch chirp of a tiny endangered species of tree frogs no larger than a dime is catching global attention.
---
---
Times Square Meditation on a Monumental Scale
For three minutes before midnight every night in February 2022, Times Square has a moment to breathe. Frenetic advertising disappears and all 90 massive electronic billboards in Times Square are synchronized to present a gradient wash in calming colors.
Midnight Moment is the world's largest, longest-running digital art exhibition. Presented by the Times Square Advertising Coalition and curated by Times Square Arts since 2012, it has an estimated annual viewership of 2.5 million.
---
---
Las Vegas Is Switched On 24/7
Las Vegas Convention and Visitors Authority has launched a new video series titled "Vegas ON" featuring everything that's new in sports, entertainment, dining, nightlife, attractions and more. Episodes of "Vegas ON" will be presented on VisitLasVegas.com as well as the site's social media platforms and YouTube channel.
"The energy felt in Las Vegas cannot be matched anywhere else in the world, and 'Vegas ON' will highlight exactly that," said Kate Wik, Chief Marketing Officer. "We are thrilled to give viewers an insider's look into everything that's new and happening with video content that matches the excitement of the destination."
Created through a partnership between LVCVA and Farra FoxDog Productions, a local full-service video production company, each biweekly episode of "Vegas ON" is hosted by Vegas social media personality Terry Lashley, featuring a mix of the latest things in town.
---
---
Save The Teeny Tiny Coquí Llanero
Frontier wants you to vote for the tropical endangered species that will next be painted on their aircraft's tails. By bringing awareness to wildlife, the airline is promoting their destinations, including Puerto Rico. Vote to win a 7-day vacation getaway before the Valentine's Day deadline.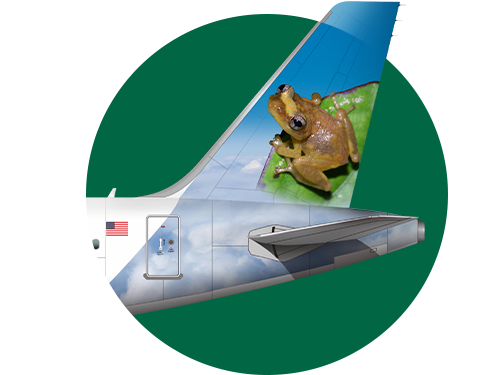 "Puerto Rican lowland coquí, is the most recently discovered (2005), and it's one of the smallest tree frogs in the world. Mature llaneros are no wider than a dime and generally yellowish in color, with reversed comma patterns on their sides. Their tiny stature squeezes their vocal range into the highest pitch of almost any frog — just barely audible to human ears. The U.S. Fish and Wildlife Service announced in Oct 2012 it would protect the rare, recently discovered Puerto Rican frog, the coquí llanero, as an endangered species under the Endangered Species Act. The protection includes 615 acres of freshwater wetland as critical habitat in northern Puerto Rico."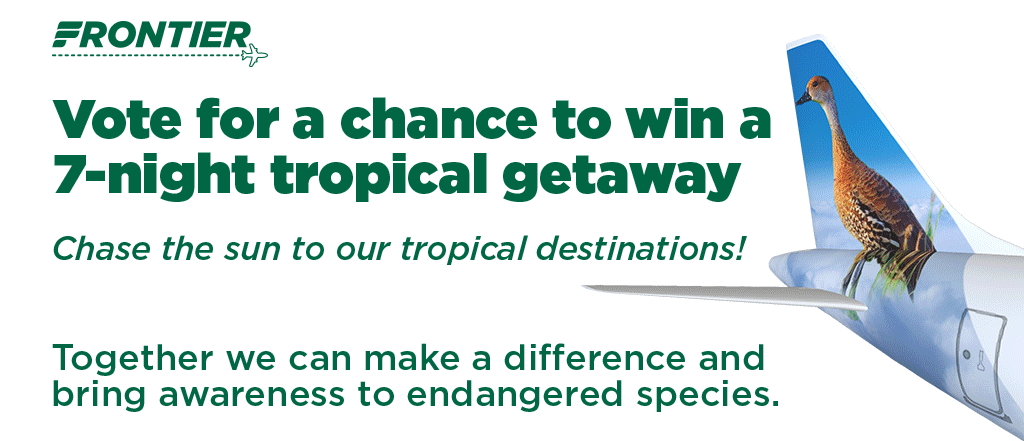 Related: Three Clever Campaigns: Coquí Frogs, Pirates of the High Seas and Avalanche Education