Visit NC: 'Firsts That Last'
The new North Carolina state tourism campaign, launched April 18, 2022, runs through this fall. It has been created with integrated advertising and communications agency, Luquire.
Visit North Carolina documents real-life travelers who come to the state for the first time to experience a first in their lives. The concept taps the power of firsts to create memories that last. The travelers were recruited through agencies that specialize in finding real people for projects that require authentic voices.
The campaign was developed based on research showing that travelers are increasingly searching out experiences rooted in feeling "like a local," which is why each film will be accompanied by a suggested itinerary for curious travelers.
"Firsts are like magic in the way they stir our souls," said Wit Tuttell, Executive Director of Visit North Carolina. "They create powerful memories. North Carolina is an endless source of experiences that add richness to a traveler's life story."
Some of the campaign's main components:
"Firsts That Last 2.0": A multi-pronged brand campaign that aims to showcase through why 80% of first-time North Carolina visitors return to the state over and over again.
The campaign builds upon the original "Firsts That Last" campaign, which launched in April 2018 and earned the Mercury Award from U.S. Travel Association.
The Firsts That Last Film Series will give 12 filmmakers the opportunity to bring their North Carolina "firsts" to life via short films

Visit NC pre-selected 11 films as official series entrants, with a twelfth entrant determined by a people's choice voting competition
The winning pitch was announced Tuesday, April 19, securing the final spot in the official film series lineup
Films will be released throughout the summer for the public to watch on VisitNC.com, culminating in a vote for viewers' top choice.
Each film will be accompanied by a suggested itinerary for curious travelers.
The campaign includes:

15- and 30-second ad placements on cable and streaming OTT and CTV
Print, paid search and digital assets leveraging the short films.
Custom content built on travel-endemic sites
Paid social, paid display and native ad units
"Queen of Pisgah," one of the first films released, chronicles North Carolina resident and aspiring pro-cyclist Kaysee Armstrong as she embarks on her first professional multi-stage mountain bike race in Pisgah National Forest, where she's up against climbs at elevations of nearly 6,000 feet.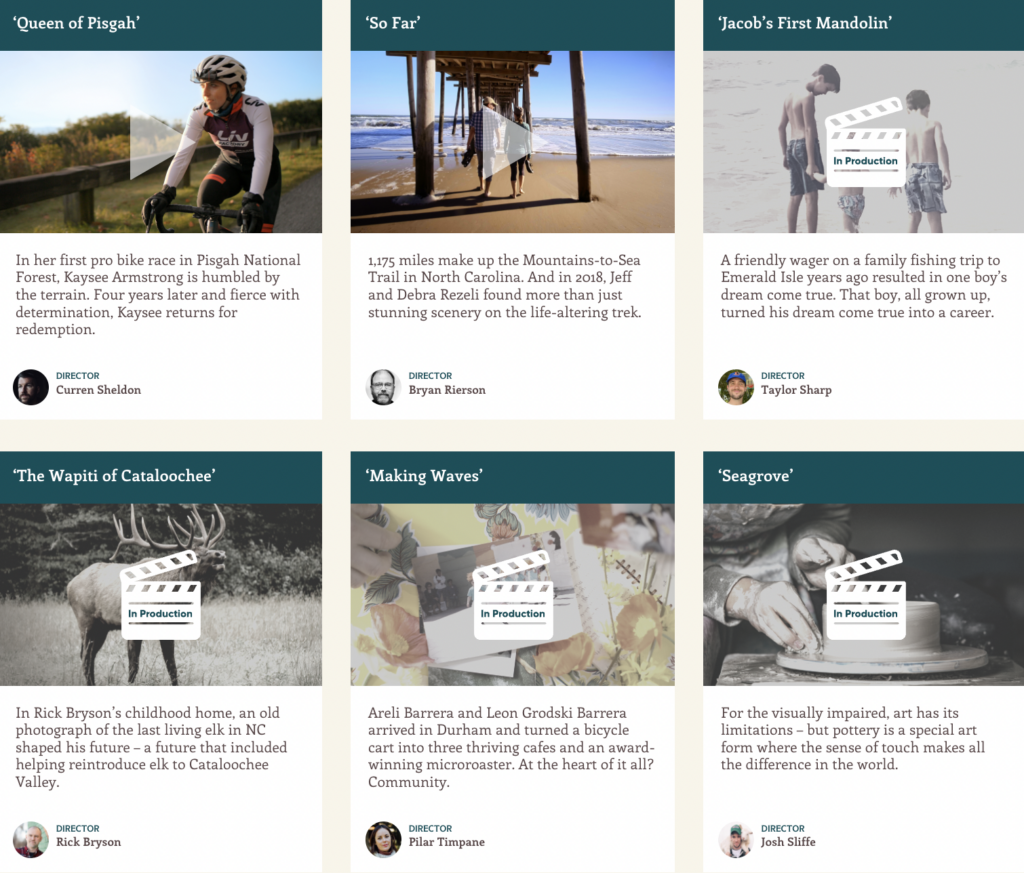 Like a mini-film festival (there will be a vote for people's choice in August), other films are currently in production, all with special ties to North Carolina.
---
Illinois: 'Middle of Everything'
Emmy and Golden Globe-winning actress Jane Lynch, best known for her role in the hit TV show "Glee," stars in and directs the new $30.3 million "Middle of Everything" Illinois tourism campaign. Illinois Gov. J.B. Pritzker announced the launch to showcase the state's culture, food and history.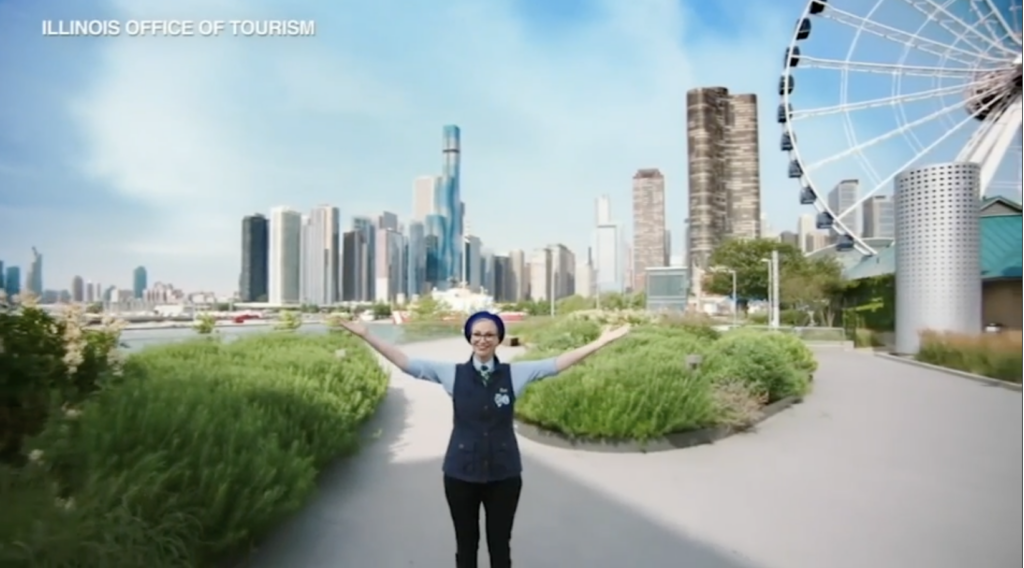 "We are thrilled to partner with Illinois' own Jane Lynch, the perfect ambassador for our state, in this new tourism campaign," Pritzker said in a statement. "As tourists gear up for a busy summer travel season, we welcome visitors near and far to find themselves in the middle of everything Illinois has to offer."
Karla Flannery, Deputy Director at Illinois Office of Tourism posted on LinkedIn, "After almost three years in the making, (COVID and all), so proud to finally unveil and launch our new 'Middle of Everything' campaign starring Jane Lynch. Thanks to our amazing partners OKRP, TimeZoneOne, and Spurrier Group. None of this would have happened without your commitment, passion and unrelenting creativity."
According to a press release, Lynch will serve as a "tour guide" in the advertisements, showing off attractions in Springfield, Shawnee National Forest, Pontiac, Route 66 Hall of Fame and Museum, the Cozy Dog Drive-In, the Garden of the Gods, and several Chicago landmarks that will make appearances in the ads.
Ads will run in 20 markets across Illinois and in seven neighboring states targeting travelers in Midwestern markets on broadcast and connected TV in Illinois, Indiana, Missouri, Wisconsin, Iowa, Michigan, Minnesota, and Kentucky. Cable networks will air the ads nationwide starting on April 25.