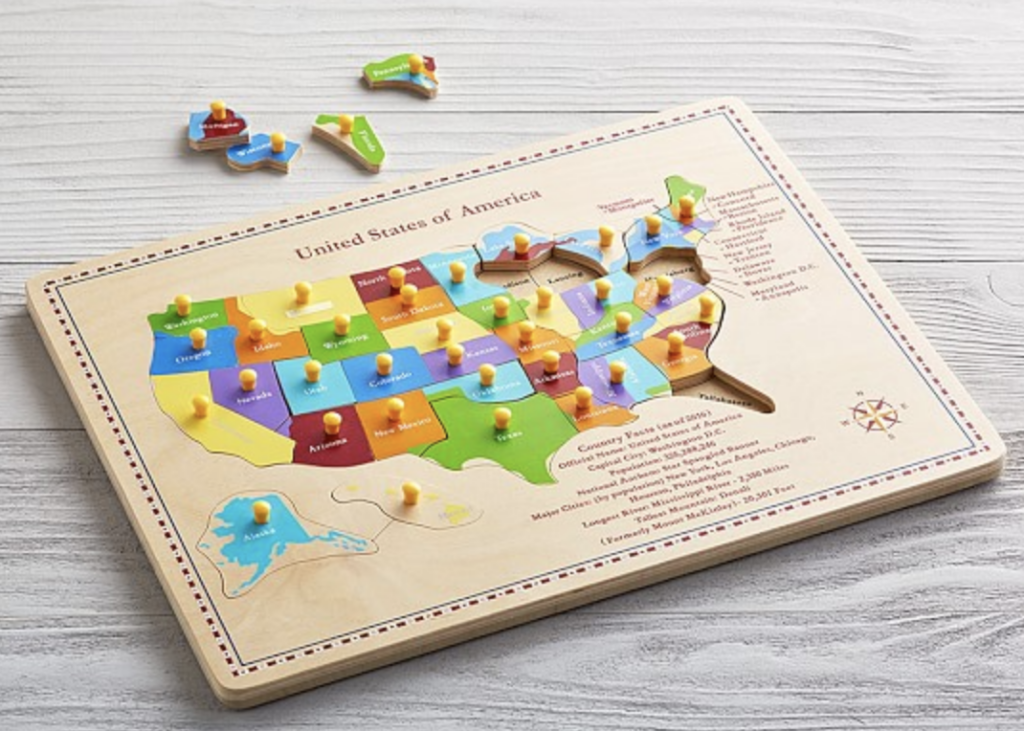 Feeling puzzled? Let's build community. We'd love to hear from you and share your thoughts on digital marketing in the age of Coronavirus.
Please use "Contact Us" at the footer of The Travel Vertical. We're looking forward to hearing from you about the here and now and the recovery strategy. Stay well.
---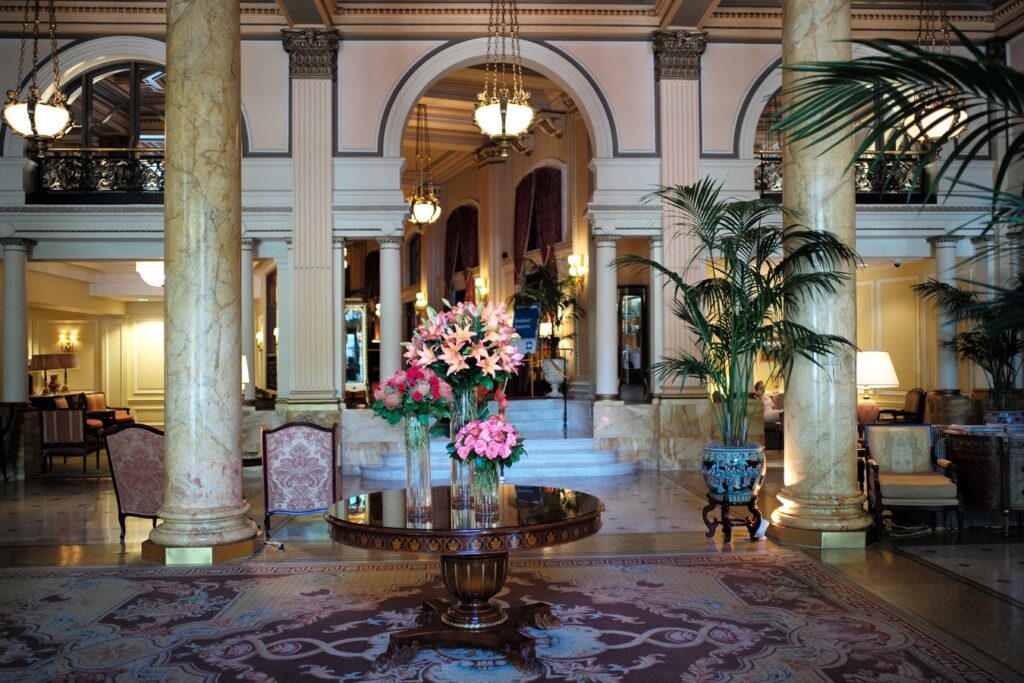 In the dark days following 9/11, Ritz-Carlton co-founder Horst Schulze entered a hotel lobby and was surprised to see an empty vase where there was typically an enormous display of flowers. He asked the general manager why, and the G.M. told Schultze that their occupancy was only 70 percent. Schulze replied, "Are you trying for 50?" – As told by Markus Platzer, general manager of the Willard Intercontinental in Washington, D.C. (Travel Weekly)
---
Related: Charles Harris, CMO, Visit Anaheim: 'What Destinations Can Do Now'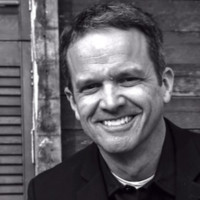 Updating calendar but also added special page listing cancelled/postponed events, linked from homepage. Also created email hotline for local event planners who want advice on negotiating with hotels, venues and outlook for new dates. Not sure it'll get used but offering to be as helpful as possible. Preparing to shift promotions to locals and our region (Dallas-Fort Worth) to support local business. We're a big music community so we're getting behind a fundraiser to support musicians. – From Mitch Whitten, Executive Vice President, Visit Fort Worth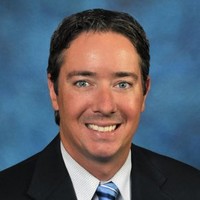 "My business is about travel and large events. That said, @IndyMayorJoe is showing real leadership when he says, 'To those who argue these policies will be disruptive, my answer is simple: they better be.' There is a time to forget economics. This is that time." – Jeff Robinson, Director of Marketing, Visit Indy via Twitter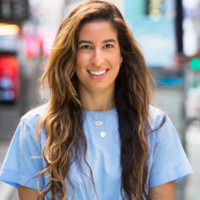 What's open, what's closed, plus Coronavirus updates and resources are published daily. The DMO's toolkit section has live links to CDC, WHO, US Travel Association, Professional Convention Management Association, Meeting Professionals International, Meetings Mean Business and International Association of Exhibitions and Events, which continue to be updated in real-time. – Taisa Veras, Director of Social Media & Influencer Marketing, NYC & Company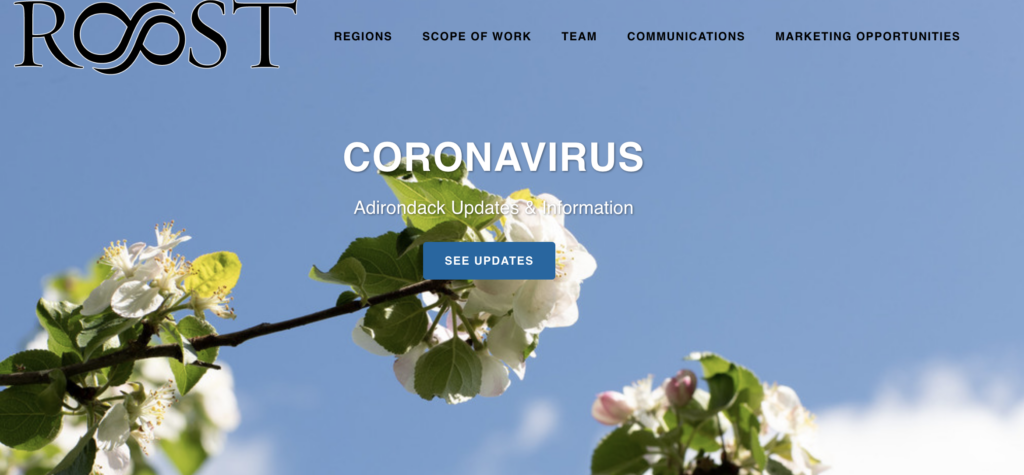 In Lake Placid, New York, the Regional Office of Sustainable Tourism (ROOST) has suspended all 'come here' messaging that focused on enticing visitors to the Adirondacks. The message: Community support will help carry local businesses through this time. ROOST CEO Jim McKenna said, "If we have to hunker down, let's do it in a way that still supports our community." Planning for promoting the area in summertime, images underscore a quiet respite, fresh air, no crowds, kayaking, fishermen wading down a river.
.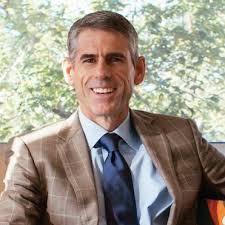 "As the virus spreads and travel continues to be impacted over the next 45-60 days, the @MMGYglobal travel intelligence team has research in the field now and another study planned in 30 days. If you'd like to participate, there are opportunities to provide custom results." – Clayton Reid, CEO, MMGY.
Read more on the new danger and its reality from Clayton Reid in "How Corona Affects Travel, the Traveler Mindset and the Post-Crisis Travel."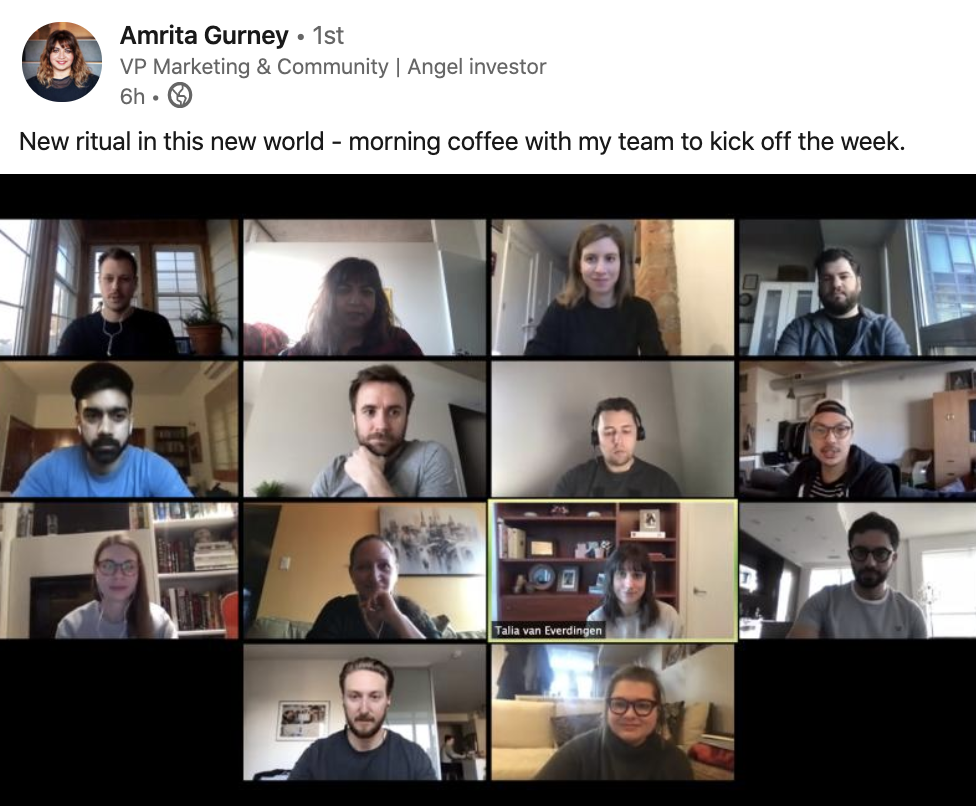 Our first all-remote All Hands. A few things we are doing to keep our social connections with each other: 1. A Zoom room "cafe" where people can drop in just like our office kitchen; 2. Sharing pics of our workspace, kids, pets, partners and all; 3. Using live reactions and polls. – Amrita Gurney, VP Marketing & Community, CrowdRiff
In Southwest Illinois, Alton Visitor Center is becoming virtual during the coronavirus pandemic. All visitor inquiries will be handled through phone calls, email and website chat sessions. This move was taken after careful monitoring and discussions around ways to ensure the safety and well-being of visitors and staff alike, said Brett Stawar, president and CEO of the Great Rivers & Routes Tourism Bureau.

Destinations International is reaching out with a short survey for DMOs via email, "Tell Us About Your Operational Challenges During Coronavirus."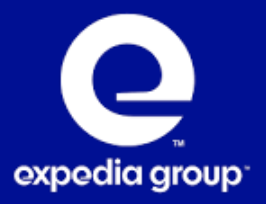 Expedia, Travelocity, Orbitz, and Cheaptickets are sharing 10 "Actionable Travel Tips Amidst COVID-19." Tips from the family of brands relate to canceling or rearranging previously scheduled travel plans as well as new booking advice. Each of these brands also has published its own FAQ page.
And from cheeky Visit Estonia: