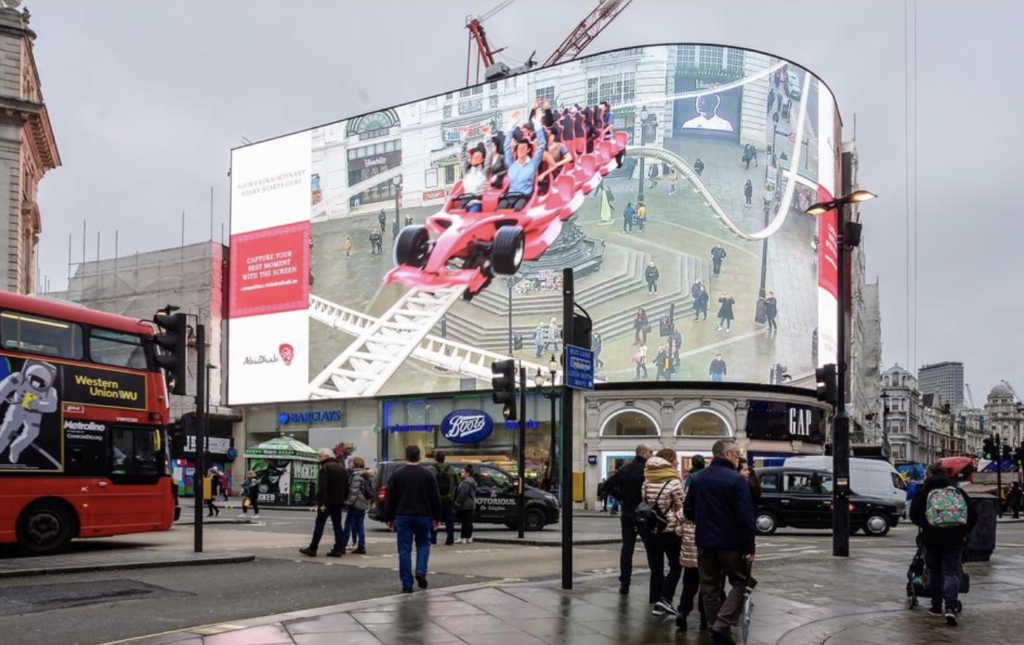 #1. Abu Dhabi Department of Culture and Tourism just won the GUINNESS WORLD RECORDS™ title for the 'Largest Augmented Reality (AR) Screen', as part of a pioneering augmented-reality advertising campaign to promote the UAE capital.
How did it work? A 40-foot digital billboard in London's Piccadilly Circus screened interactive AR experiences to showcase some of Abu Dhabi's landmarks. People captured nearby on camera were transposed into a starring role to the screen portraying popular attractions such as Ferrari World Abu Dhabi, wildlife haven Sir Bani Yas Island, and the Sheikh Zayed Grand Mosque.
The interactive activation played at 10 minutes to the hour, every hour, for two weeks in early December, as part of a competition to win a trip to Abu Dhabi with partner Etihad Holidays.
Arabian Business reports that the winter timing of the campaign was a "strategic move," with the screen incorporating a weather-specific messaging for Londoners.
"At this time of year, it is traditionally cold in London, while in Abu Dhabi the weather is wonderfully temperate," Ali Al Shaiba, acting executive director of tourism and marketing, said. "With this campaign, we wanted to encourage people to swap rainy, windy days for fun in sunny Abu Dhabi."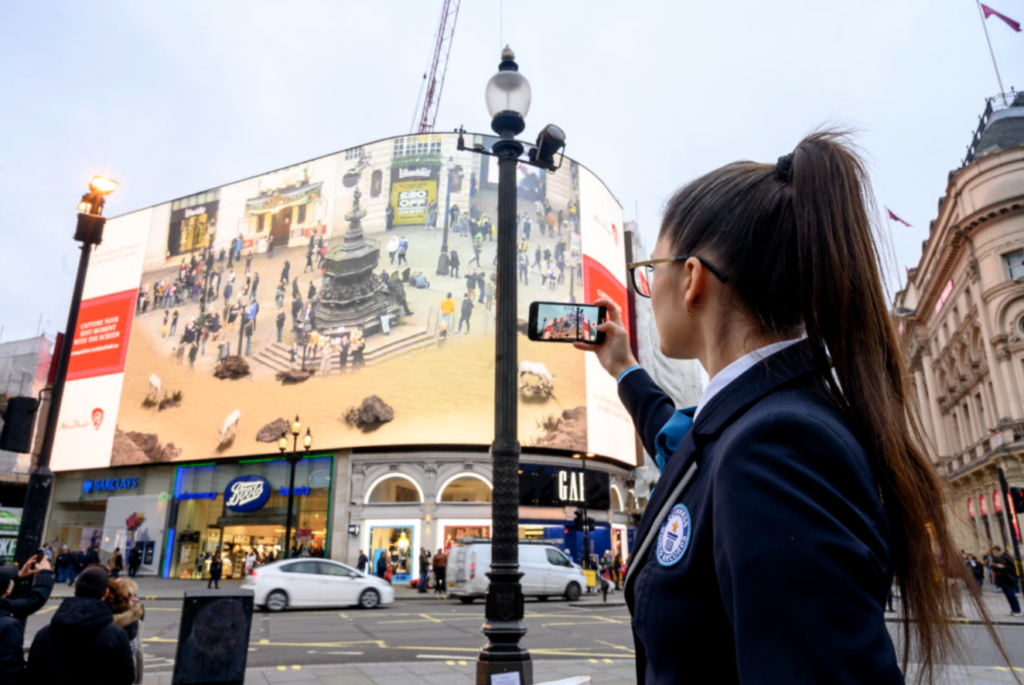 To enter, people were required to take a selfie of themselves enjoying the augmented-reality experience, share it online competition.visitabudhabi.ae, and ask family and friends to vote for the photo. The picture with the most votes won.
---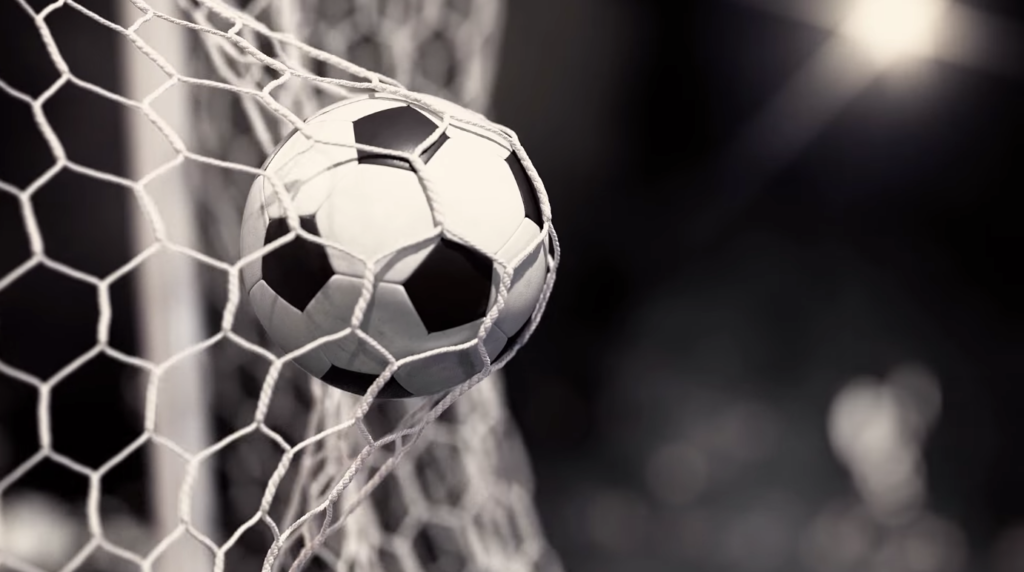 #2. Qatar Airways launched an augmented reality experience to give customers the chance to play a football game where they are required to 'Blink to Score'. The AR experience is part of the 'Make Qatar Your Goal' campaign and fronted by former FC Barcelona and Spain midfielder, and football legend, Xavi.
Through call-to-actions within the AR experience, customers could go from engaging with the Qatar Airways brand to learning more about packages to attend the FIFA Club World Cup, which was running through December 21 in Qatar.
"Qatar Airways is constantly pioneering new ways to interact with our passengers, and we are grateful to Facebook for sharing our passion for innovation to enhance our customers' experience," said Salam Al Shawa, senior vice president of corporate communications at Qatar Airways. "Excitement is building as the FIFA Club World Cup Qatar 2019 gets underway and we are delighted to welcome the football world to Qatar, the destination of champions."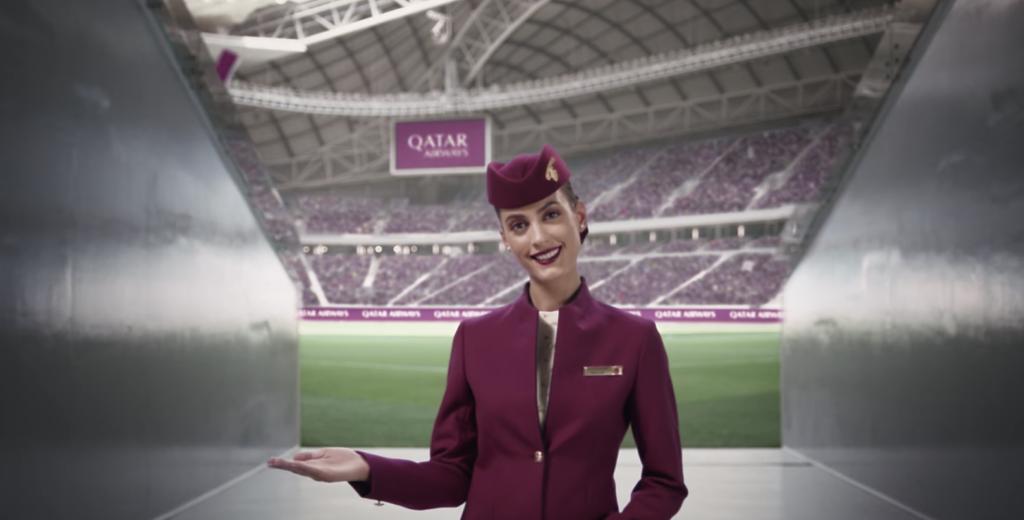 The experience ran off Facebook's AR ads format. This format enables advertisers to implement AR creative directly on Facebook's newsfeed, without requiring the user to install additional apps. YouTube videos covered the promotion as well as a behind-the-scenes making of the video campaign.
We'd like to feature more examples and case studies from North American DMOs. Let us know if you have examples of AR activations or VR promotions to share?