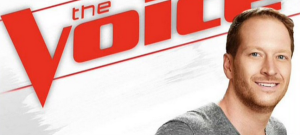 At eTourism Summit 2014, Marla Johnson, CEO/Co-founder of Aristotle Interactive in Little Rock, presented an interactive content marketing campaign for Arkansas tourism called the "Song of Arkansas" contest.  Marla was among the first to zero in on the trend whereby DMOs form relationships with songwriters and musical artists to create music videos that leverage the artist's following to connect to the consumer.
Arkansas' contest generated 230 song entries, attracted 34,000 votes and produced a toe-tapping winner by Kenny Lamb and Arkansas native Barrett Baber. Listen and watch here: "A.R.K.A.N.S.A.S. (Get There From Here)."
Turns out, the journey was just beginning for this destination song performed by Baber, a Fayetteville high school teacher. Coached by celebrity country singer mentor Blake Shelton, Barrett is competing in the final rounds on NBC-TV's "The Voice." Barrett's national exposure is helping Arkansas, with his "Song of Arkansas" music video at 90,000 views plus another 2,000 views on Aristotle's YouTube channel. As we write, Barrett is set for his next national appearance on Dec. 14, 2015, with the four finalist places on "The Voice" in the balance.
In 2014, eTS featured more destinations that collaborated with artists to create music video content, including Visit Tucson and Visit Myrtle Beach. At eTS15, presentations by Katie Meckley from Lee County CVB and Connie Boudreaux from the Louisiana Office of Tourism focused on music marketing.
You can follow Barrett on Twitter.