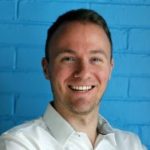 TORONTO — CrowdRiff, once a Bright Shiny New Object presented at eTourism Summit in San Francisco in 2015, has announced a new round of $9 million USD in series A funding. Congrats to Dan Holowack and the team, whose visual content story is inextricably tied to tourism promotion.
Dan explains how that happened:
"As fate would have it, I was invited to speak at a tourism conference in El Paso, Texas. The response I got from sharing our mission and vision was so tremendous, it ended up setting the direction for us to focus CrowdRiff entirely on travel and tourism.
Our first customers to take a chance on us – people like Josh Collins at Visit Franklin, Jeff Robinson from Visit Indy and Ryan Dodge from the Royal Ontario Museum are still with us today, and continue to be wonderful ambassadors and advisors to the company and to me personally."
Read more background on that journey here.