PEOPLE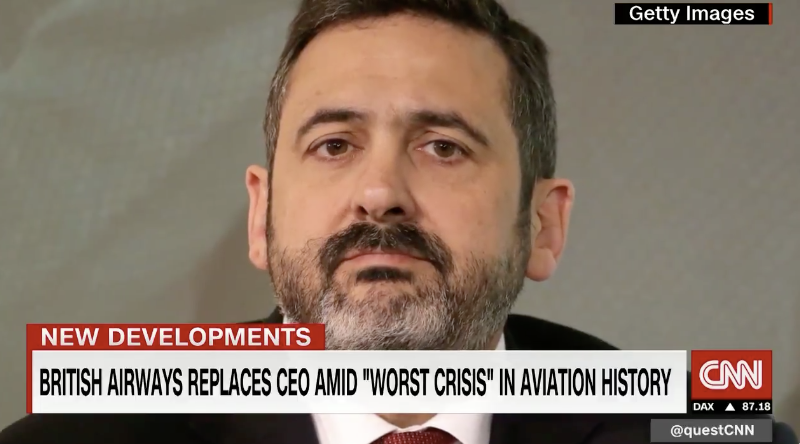 Shakeup: Amid a bitter dispute during the "worst crisis" with unions over job cuts, redundancies, and pay cuts affecting 12,000 employees, British Airways has replaced Alex Cruz, CEO. Sean Doyle, CEO at Aer Lingus (same parent company, IAG) moves into the BA role with immediate effect.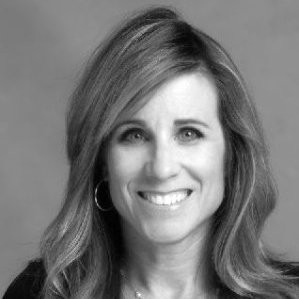 Kathleen K. Frankford, CDME, is the new executive director of Texas Association of Convention and Visitors Bureaus. Most recently, she was VP marketing at MMGY NextFactor and previously, president of Discover Lancaster in Pennsylvania.
Rob Price, CDME, is the new director for Visit Lake in Lake County, Florida as of mid-August. He had been director of tourism at Visit Tampa Bay and previously, the senior manager in leisure travel at Visit St. Pete Clearwater.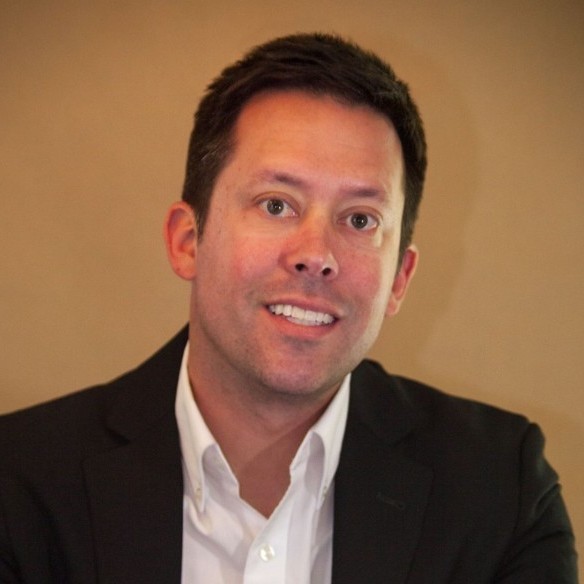 Erik Uppman has been promoted to VP of marketing for the Cannery Row Company, including marcomms for Sardine Factory Restaurant, a landmark on the historic waterfront destination in Monterey, California.
NEWS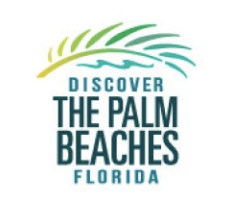 Discover the Palm Beaches has launched a 3% commission incentive program for travel agents via a partnership with Travelport. Agents from Florida, Georgia, Virginia, North Carolina, South Carolina, Tennessee, Louisiana and Texas are eligible to earn the extra commission for booking Palm Beach County hotels through Travelport now through Nov. 30 for travel through April 15, 2021.
Conversant gets a new name: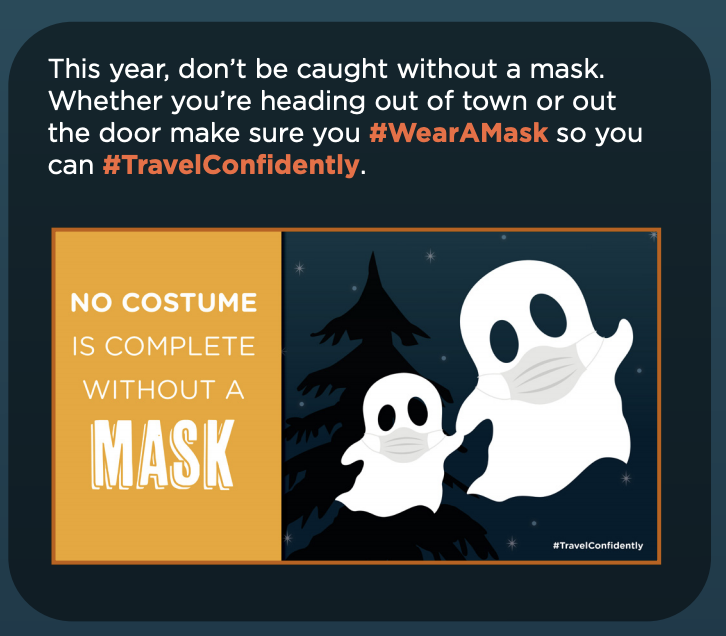 U.S. Travel Association has launched a Fall Social Guide, #TravelConfidently to promote #WearaMask to encourage people to get out and about, travel safely. Click to get the free digital assets for Instagram, Twitter and Facebook.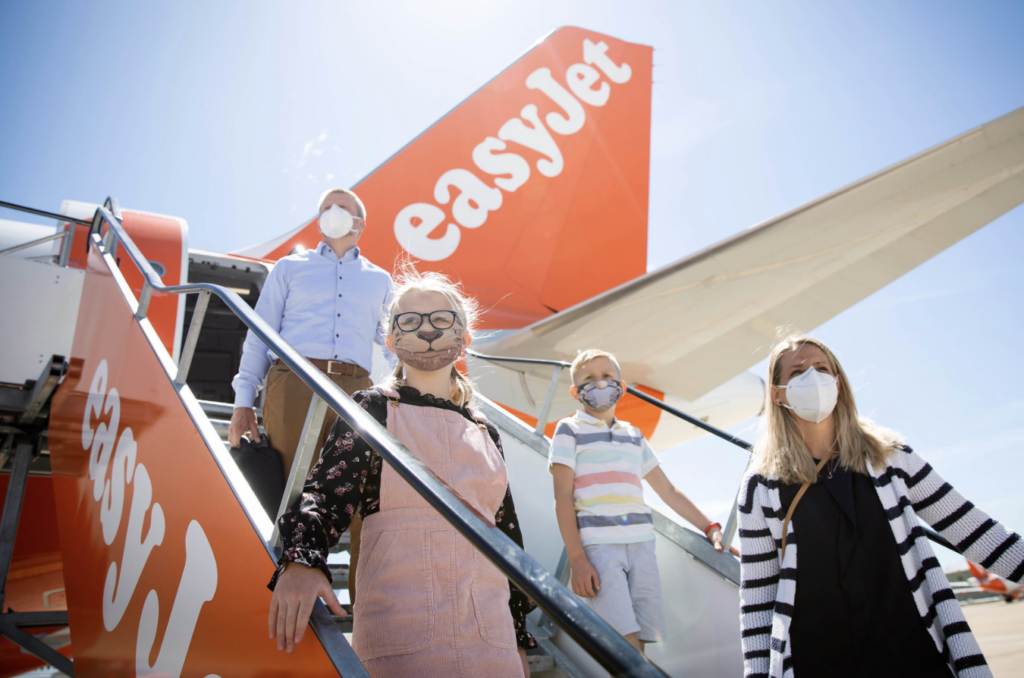 Destination Analysts reports in their latest survey findings that Americans are able to recall more travel advertising than ever, which does make them feel happy. Seeking "honesty and friendliness," they indicate that seeing people wearing face masks in travel ads is a positive. Get the free Oct. 12 report here.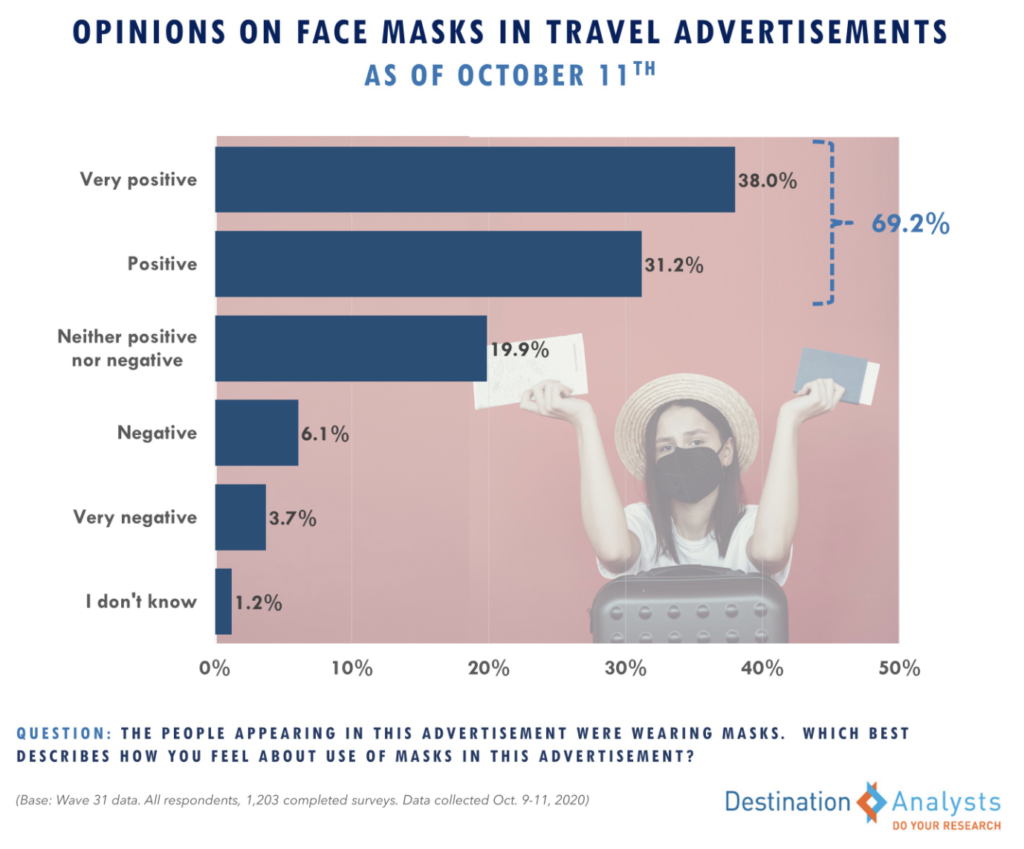 Research from the latest consumer survey is in from Longwoods International. Key findings are: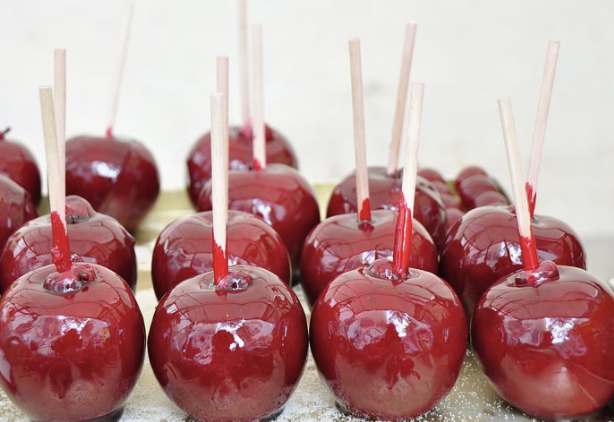 In our first look at holiday travel for 2020, about half of American Travelers (48%) indicate that they will stay home. It is clear that reports of a significant rise in new cases of COVID-19 in a majority of states, as well as requests from government and health officials around the country to limit the size of holiday season gatherings are having an early impact on initial holiday travel sentiment.
Of those intending to travel, 41% plan a holiday road trip, while only 19% intend to fly.
Concerns that economic factors will greatly impact Americans' decisions to travel remain consistently low at around 20% as the holidays approach.
About half of our respondents (49%) still say they feel safe dining and shopping locally (a key factor in restoring consumer confidence to travel).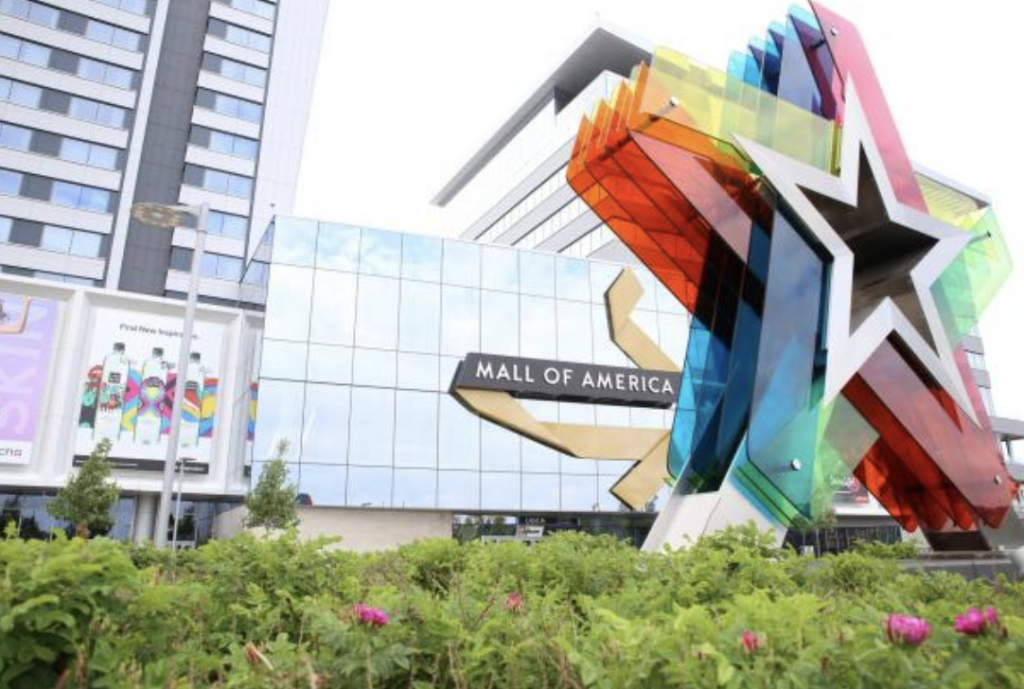 Destinations International: Keep this handy. The Event Impact Calculator is available to members of DI, an industry standard for measuring the impact of events: sports, festivals & cultural events, local & public events. The tool measures the economic value of an event and calculates its return on investment to local taxes. Armed with this information, destination organizations and CVBs are better prepared to make the case to policymakers and stakeholders for the ongoing development and growth of the events and meetings sectors. Updated annually, the calculator draws on 10 different data sources to provide an industry-wide standard. Example: Bloomington CVB used the EIC to obtain a state grant of $60,000 in support of bringing in a major sporting event.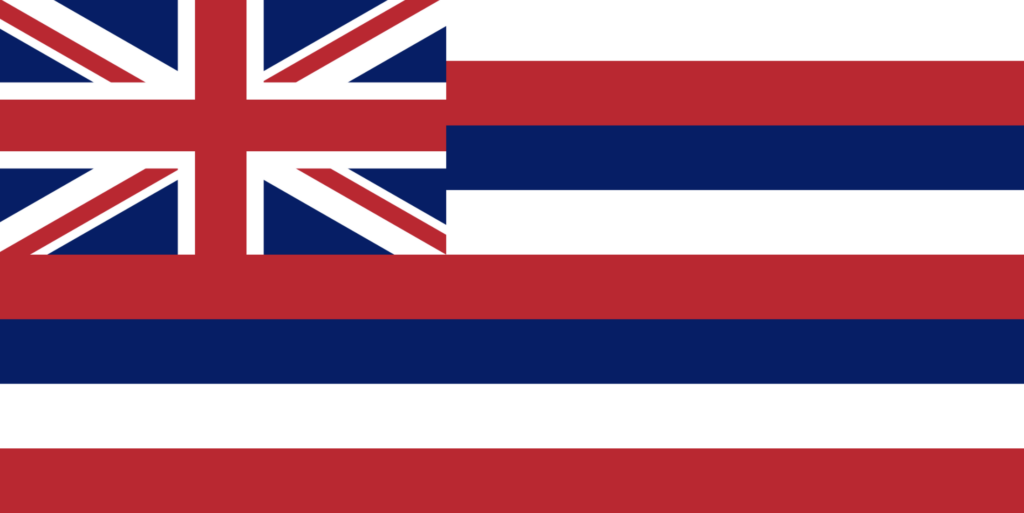 Just in: Hawaii mayors have pulled island policies together and will now be open to travel for U.S. citizens on Thursday, Oct. 15, 2020. Those visitors not wishing to be subject to a 14-day quarantine on arrival may provide a negative pre-arrival test taken within 72 hours as well as a day three post-arrival negative test, both via one of the 17 approved trusted partners. Some $30 million in CARES Act funding will support additional testing and contact tracing. More information is found at www.hawaiicovid19.com.
South Carolina Gov. Henry McMaster is allocating $20 million in surplus Covid funding to five tourism marketing agencies. According to local reporting, the remaining $5 million goes to SC Parks, Recreation and Tourism to "implement a tourism recovery advertising strategy that provides the flexibility to adjust to changing consumer marketing conditions as they occur."
Myrtle Beach Area Chamber of Commerce: $6.88 million
Charleston Area Convention and Visitors Bureau: $4.08 million
Hilton Head Island-Bluffton Chamber of Commerce: $1.43 million
Visit Greenville: $1.33 million
Columbia Metropolitan Convention and Visitors Bureau: $1.28 million`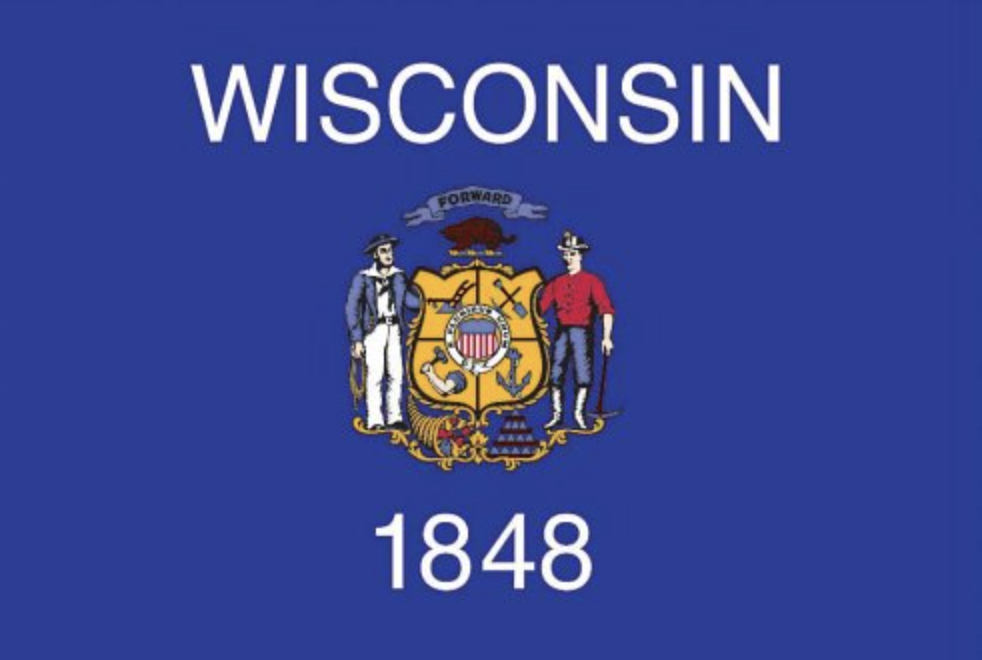 The State of Wisconsin is investing another $100 million of CARES Act money in businesses hit hard by the coronavirus pandemic.
$20 million will go to the Wisconsin lodging industry.
$15 million for live music and performance venues throughout Wisconsin.
$10 million to privately owned movie theaters.
$10 million for non-profit cultural venues.
$4 million for destination marketing organizations and tourism drivers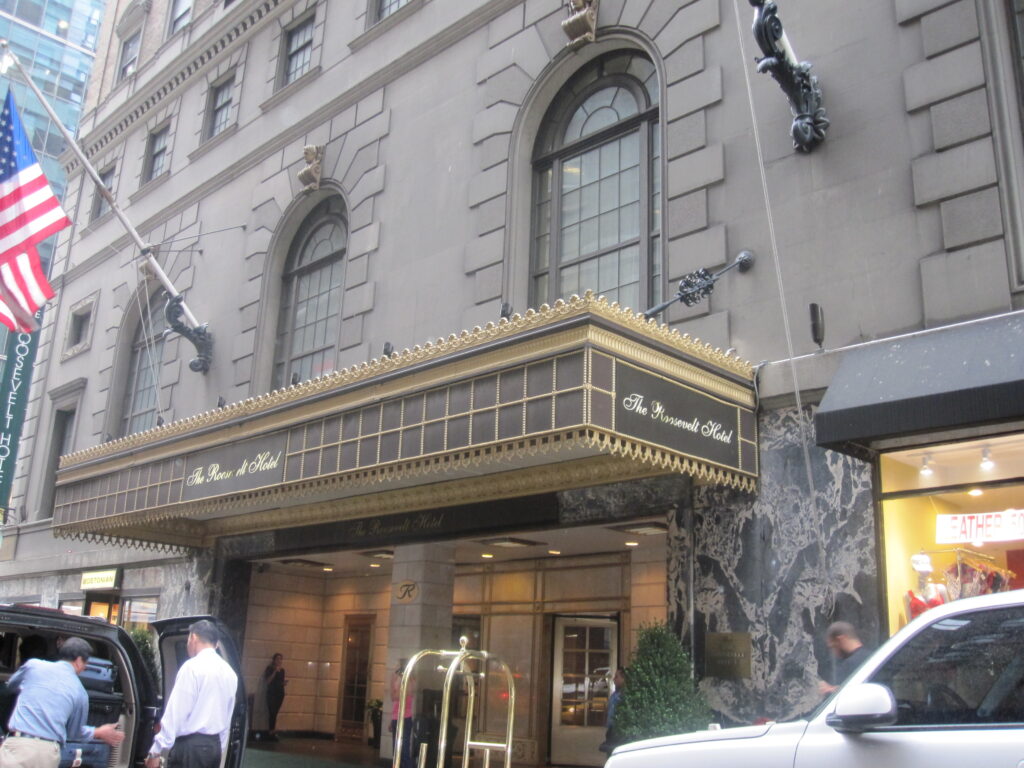 The Roosevelt Hotel, a New York City landmark since 1924, is the latest Covid casualty. On Oct. 31, 2020, the property will close it doors permanently. Steps from Grand Central Terminal, the hotel named after President Theodore Roosevelt, the hotel has been seen in films including "Maid in Manhattan," "Malcolm X" and "Wall Street." The height of fashion in 1929, it was the first place to broadcast "Auld Lang Syne" on New Year's Eve, a tradition that lasted 30 years. From his election HQ here in 1948, Gov. Thomas Dewey erroneously announced that he had defeated Harry Truman, famously printed on the front page of The Chicago Tribune.
JOBS

Three new positions: Marketing manager, growth marketing manager, and social media manager — One Vanderbilt (brand new landmark next to Grand Central Terminal, the city's fifth-tallest skyscraper includes Chef Daniel Boulud's massive 11,0000-sq.-ft. French dining space), Midtown Manhattan, New York City
Senior director, Multi-cultural content — NYC & Company
Senior website project manager — MMGY, Kansas City
CEO — Lake Superior Community Partnership, Marquette, MI
Business development manager —Lee County, Fort Myers, FL
Manager, Partnership & guest experience — Visit Napa Valley, CA
Marketing coordinator — Chautauqua County Visitors Bureau, New York
Digital marketing director – Westgate Resorts, Orlando
Senior VP marketing — American Queen Steamboat Company, New Albany, IN
Corporate director of attractions — Great Wolf Lodge, Greater Chicago
Product marketing manager — TripActions, San Francisco
Marketing manager — Red Ventures, San Francisco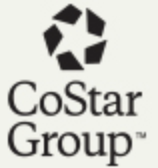 Wanted: Four data geeks for regional roles as director market analytics – hospitality — CoStar: Mountain/West Coast in LA or Denver; Southeast in Atlanta or Nashville; Midwest in Chicago; Northeast in Boston, NYC or Wash DC.
Senior key account manager and technical customer support specialist (both in tours and activities space) — Rezdy
News industry relations manager, Partnerships solutions — Google, San Francisco
Communications manager, Community projects — Facebook, Menlo Park, CA
VP consumer insights — Netflix, Los Altos, CA
See more job listings in The Travel Vertical (Oct. 7, 2020)