Experience Kissimmee is working hard to draw back visitors to the region to recover business lost due to the ongoing Covid-19 pandemic. DT Minich is President & CEO, leading the organization since 2014, prior to which he was Executive Director of Visit St. Pete Clearwater since 2007.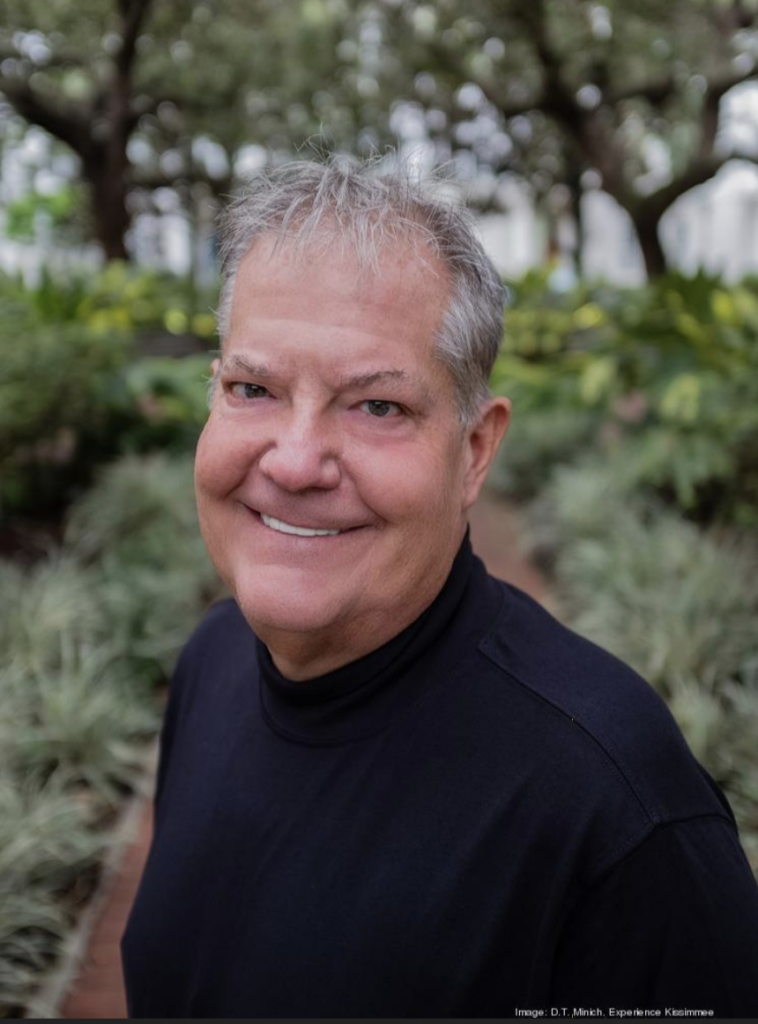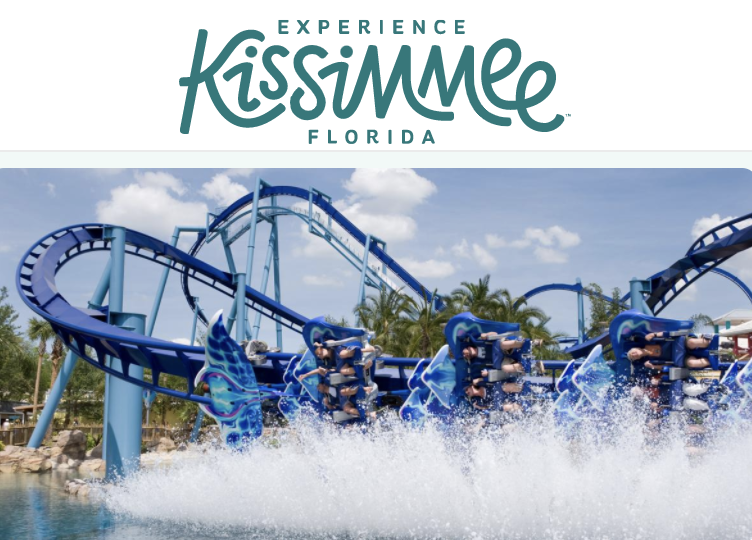 Stay-at-home orders, massive job cuts, fewer flights and an overall fear of the coronavirus caused most travel to stall in 2020, severely hurting Central Florida's $75 billion tourism industry. The number of visitors to Florida dropped 34% last year to the lowest annual total since 2010 at approximately 86,714,000.
Q: What are some positive trends in meetings and conventions?
A: Kissimmee has held many successful in-person meetings since our destination reopened. Our hotel partners have added enhanced cleaning efforts throughout common areas and guest rooms, while convention and meeting spaces are taking on new strategies — such as reduced capacity, hand sanitizer throughout, disposable cups at water and coffee stations, boxed meals and much more. We've heard a lot of positive feedback from meeting planners after their events. We remain open for business and plan to continue hosting in-person meetings throughout the 2021 calendar year. We understand, though, meetings will be smaller in attendance. We're seeing an uptick in bookings starting in May and June, the majority being from our local and regional drive markets. Should current 2022 bookings stay, and not cancel, we are ahead of pace for next year.
Q: What are we seeing in vacation rental occupancy?
A: Vacation rental occupancy is between about 45%-50% right now, with percentages higher during the weekends. We expect to see that percentage increase through the spring break season just as we expected in previous years.
Q: What's the sports events/bookings outlook for 2020? Which are the main events?
A: Kissimmee's sports industry has been resilient throughout the pandemic. We've hosted many successful events both indoors and outside. In November 2020, we hosted the top 75 anglers from around the world for Major League Fishing; and the National XBall League (paintball) with just under 3,000 participants. In December 2020, we welcomed back American Youth Football and Cheer with 5,200 participants. We are proud and excited to say we have many events scheduled for 2021. From March 15 to June 6 alone, we currently have 14 different events scheduled to take place in Kissimmee. In this timeframe last year, we only had four events scheduled – and they all were canceled. This is a positive trajectory for Kissimmee.
Q: What is the big tipping point in terms of vaccination that will open the flood gates of travel?
A: There are a lot of factors involved with travel increase. Not only a vaccine in wide use, but consumer confidence. Experience Kissimmee's industry partners are doing a great job of showing what changes they've made to their properties since the start of the pandemic, from hotel and vacation home products to small and large attractions. We've even created our own video series, "Kissimmee On-The-Go," to give travelers an inside look at these changes from a consumer perspective. We hope to encourage future travel within our international markets, as they represent a significant portion of our visitors.
Q: Are there any marketing campaign plans soon or is Experience Kissimmee holding off for the right time?
A: Our team is working on a campaign that will cater specifically to locals. We really want to promote the message of residents having fun right here, in their own backyard, while giving that extra exposure to some of our local businesses. More to come on that. Outside of local, we continue to focus on extended drive markets and gradually will shift our efforts back to Kissimmee's traditional fly markets.
Q: What are the demographics you see with most potential to provide an initial boost in travel?
A: The demographic that shows the most promise continues to be families with children. In this case, more so families who haven't traveled during this time and are looking for some fun outside of their own homes. We also expect to see the return of multi-generational families who may not have been able to see one another during the pandemic. That was a big market for us, especially internationally, and we hope to see them return to Kissimmee when they can.
Q: What is the outlook for international travel?
A: International travel is still, for the most part, restricted, with the exception of some Central and South American countries. We can confirm we've seen some movement in Kissimmee from those markets. In regard to our other international regions, we are monitoring each one carefully and have many cooperative marketing, sales and public relations efforts ready to roll out when each individual market reopens.
Q: Any insight on new hotel/vacation rental development?
A: There has been development in both our hotel sector and among our vacation home resorts. Some projects are set to be completed earlier than expected, while others have been delayed or put on hold. And many who weren't planning renovations prior to the pandemic have taken advantage of this slower period to refresh their common areas and guest rooms. We are especially excited for the major expansion at Gaylord Palms, which broke ground in 2019, to be completed this year, adding more than 300 hotel rooms and an additional 90,000 square feet of meeting space. There's a lot to look forward to in coming years, too, as Kissimmee is expecting several large resort projects along the West 192 corridor.
Q: What is the lingering challenge that's not Covid?
A: Though this isn't a challenge we've noticed yet, we expect many travelers who may have suffered financial hardships during the pandemic to be limited when planning future vacations. Whether this means choosing a shorter itinerary or even looking at other destinations that may be closer to them on the map, we understand there may be budget restraints in future planning.
(Note: This interview was first published in the Orlando Business Journal on March 4, 2021 and is reprinted here with the kind permission of Experience Kissimmee.)