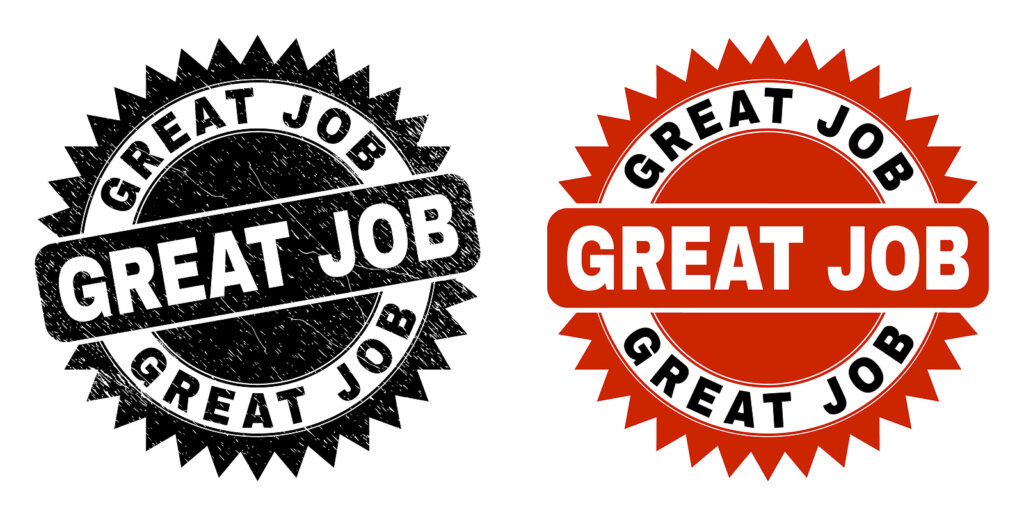 President & CEO — Visit Tucson, AZ
CEO / Executive Vice President — Visit Santa Cruz County, CA
Executive Director — Visit Dana Point, CA
President & CEO — Visit Fort Wayne, IN
Executive Director AND Director of Communications & Engagement AND Director of Sales — Mississippi Gulf Coast Regional Convention & Visitors Bureau d.b.a. Coastal Mississippi, Biloxi, MS
CEO — North Lake Tahoe Resort Association, CA
Economic Development Director — City of John's Creek, GA
Chief Brand & Marketing Officer — Visit Salt Lake, UT (new)
Chief Marketing Officer — Santa Monica Travel & Tourism, CA
Chief Diversity Officer — Destinations International, Wash., DC
Executive Director — North of Boston Convention and Visitors Bureau, MA (new)
Executive Director — Cortland County Convention and Visitors Bureau, NY
Vice President of IT AND Senior Director of Marketing Analytics AND Senior Diversity Recruiter AND People & Culture Business Partner AND Senior Graphic & Motion Designer AND Financial Analyst — Las Vegas Convention & Visitors Authority
Vice President Communications & Marketing — Visit Savannah, GA

Vice President of Marketing & Communications — Visit Milwaukee, WI
Vice President of Engagement & Inclusion — Experience Grand Rapids, MI
Vice President of Tourism — Visit Denver, CO
Vice President of Sales — Destination Niagara USA, NY
Vice President of Sales — Visit Greater Palm Springs, CA
Vice President — Abilene Convention & Visitors Bureau, TX
Vice President of Operations — Team San Jose, CA
Vice President of Community Engagement & Advocacy AND Director of Community Engagement & Advocacy AND Vice President of Finance AND HR Manager AND Marketing Coordinator — Visit SLO CAL, San Luis Obispo, CA
Director of Marketing — Visit Oakland, CA
Senior Director of Convention Strategy — Visit Seattle, WA
Manager, National Council Relations — U.S. Travel Association, Wash., DC
Director of Marketing & Communications — Visit El Paso, TX
Director of Marketing & Communications — Visit Austin, TX
Director of Marketing AND Director of Sports Tourism — Visit Greenville, SC
Director of Marketing — Little Rock Convention & Visitors Bureau, AR
Director of Marketing – Reno-Sparks Convention and Visitors Authority, NV
Director of Marketing and Sales — Lake Erie Shores & Islands, Sandusky, OH
Director of Sales & Marketing — Fresno Convention & Entertainment Center, CA
Director of Communications AND Corporate Sales Manager — Explore St. Louis, MO
Director of Marketing & Communications — Visit Annapolis, MD
Director of Partnership AND Director of Sales AND Marketing Manager — Destination Gettysburg, PA
Director of Visitor Experience & Retail AND Administrative Assistant — Visit Franklin, TN
Director of Sports & Tourism Development — Visit Stockton, CA
Director of IT AND National Sales Director DC Area AND Brand Marketing Coordinator AND Digital Communications Coordinator — San Diego Tourism Authority, CA
Director of Events, Tradeshow & Strategic Sales Partnership — Discover The Palm Beaches, FL
General Manager — Wichita Convention Center, KS
Senior B2B Marketing Manager (new) AND Senior Copy Director (new) AND Sales Manager (new) AND Senior Director of Product Management AND Director National Accounts AND Email Marketing & Personalization Specialist AND Web/Digital Producer AND Analyst, Digital Analytics AND UX Design Lead AND Coordinator Trade Shows & Events — NYC & Company
Senior Manager of Public Relations & Content Strategy AND Business Intelligence Analyst AND Director of Convention Services & Events AND Senior Manager of Sports Marketing AND Sports Events Coordinator — Visit Fort Worth, TX
Senior Manager Marketing Programs — Banff & Lake Louise Tourism, Alberta (new)
Senior Manager Digital Marketing (new) AND Director Travel Trade AND Content & Social Media Manager— Sonoma County Tourism, CA

Marketing Manager — Park County Travel Council, WY (new)
Marketing Manager — Nevada Division of Tourism / Travel Nevada, Carson City
Digital Marketing Manager — Colorado Office of Tourism
Public Relations & International Tourism Manager — Greater Raleigh Convention and Visitors Bureau, NC
Marketing Manager AND Digital Media Specialist AND Partnership Specialist — Philadelphia Convention & Visitors Bureau, PA
Destination Experience Manager — Visit San Antonio, TX
Assistant Destination Experience Manager — Visit Jacksonville, FL
Sports Sales Manager — Rockford Area Convention and Visitors Bureau, IL
Destination Services & Sports Associate — Meet Minneapolis, MN
Event Services & Administrative Coordinator AND Graphic Designer/Brand Manager — Visit Stockton, CA
Marketing Project Coordinator — Visit Durham, NC

Business Development Specialist AND Guest Experience Specialist AND Executive Officer Manager / Sales & Marketing Coordinator — Visit Napa Valley, CA
Social Media Manager AND Advertising Marketing Manager AND Convention Sales Manager AND Customer Relationship Management & Data Strategy Manager — Greater Miami Convention & Visitors Bureau

Social Media Marketing Specialist AND Manager Visitors Center AND Human Resources Manager — Greater Boston Convention & Visitors Bureau (new)
Director of Destination Brand Marketing AND Partner & Community Engagement Manager AND Destination Concierge — Finger Lakes Visitor Connection, NY
Senior Manager Media Planning AND Senior Manager Digital Analytics AND Senior Coordinator Integrated Marketing & Social Media — Brand USA, Wash., DC
National Account Director/Midwest — Visit Seattle, WA

Data Scientist AND Business Analyst — Visit Grand Junction, CO
Director of Research & Market Intelligence — Visit Albuquerque, NM
Visit California: (Sacramento)
Associate Vice President-Global Brand Advertising
Manager of International Marketing (x2)
Content Producer – Social Media & Community
Brand Marketing Manager – Global Media
Brand Marketing Manager – Partnerships
Brand Marketing Coordinator
Marketing Assistant
Brand Budget Manager
Client Relations Director / Liaison – Central Coast
Partner Development Manager — Park City Chamber of Commerce Convention & Visitors Bureau, UT
Sales Coordinator — Nashville Convention & Visitors Corporation, TN
Client Services Coordinator — Choose Chicago (new)
Digital Content Coordinator — Chicago's North Shore Convention and Visitors Bureau (new)
Sales Manager — Rivers & Routes Tourism Bureau, IL (new)
Manager of Meetings & Events — Destinations International (new)
Director of National Accounts — Visit Spokane, WA
Tacoma Venues & Events Director — City of Tacoma, WA
Marketing & Events Director — Destination Sturgeon Bay, WI
National Sales Accounts & Strategic Initiatives Director AND Executive Assistant & Office Services Coordinator — Cincinnati USA Convention & Visitors Bureau (new)
Director of Sales AND Digital Marketing Manager — Destination DC, Wash., DC
Director of Sales — Visit Huntington Beach, CA
Director of Convention Sales — Fayetteville Area Convention & Visitors Bureau, NC

National Account Executive — Visit Houston, TX
Director of Sales — Discover Dunwoody, GA (new)

Senior Sales Manager — Visit San Antonio (new)

Communications Coordinator — Experience Scottsdale (new)
Communications & Event Coordinator — Visit Indy

Sales Coordinator — Nashville Convention & Visitors Corp.
Digital Marketing/Program Manager — Discover Siskiyou, CA

Marketing Coordinator AND Ad Trafficker — Visit Denver (new)

Sports Tourism Manager — Billings Chamber of Commerce, MT (new)
Volunteer Center Director & Business Development Associate — Visit Watertown, SD (new)

Economic Development & Tourism Program Manager — County of Orange, VA (new)
Economic Development & Innovation Manager — City of Augusta, GA
Manager Marketing & Communications — Visit Kitsap, Silverdale, WA
Event Services Manager — Team San Jose, CA
Marketing Coordinator — Visit Denver, CO
Sales Coordinator AND Front Desk Coordinator — Visit Tampa Bay, FL
Industry Marketing Coordinator — Montana Department of Commerce
Marketing Specialist — Destination Toledo, OH

Destinations Service Specialist — Visit Kalamazoo, MI
Communications Manager — City of Pleasanton, CA
Economic Development Specialist — City of Arlington, TX
Tourism Regional Projects Coordinator — Snohomish County, WA
Sales Site Coordinator AND Sales Coordinator — Visit Dallas, TX
Cooperative Advertising Specialist — Travel Texas, Austin
CVB Marketing Projects Coordinator — City of Grapevine, TX
Tourism Coordinator — City of Brownsville, TX

Marketing Assistant — Town of Taos, NM
Communications Coordinator — Visit Greater Palm Springs, CA
Multimedia Communications Coordinator — San Luis Obispo Chamber of Commerce, CA
Marketing & Communications Specialist — Visit Sacramento, CA
Marketing Administrator — Greater Wilmington Convention & Visitors Bureau, DE
Group Development Coordinator Specialist — Visit Orlando, FL
Administrative Coordinator — Daytona Beach Area Convention and Visitors Bureau, FL

Customer Service Rep – Visit Tucson, AZ
Business Development Executive — Tourism New Zealand, Santa Monica, CA

Managing Digital Media Director — Madden Media (new)
eCommerce & Account Analyst AND Paid Media Analyst AND Sr. Developer | Drupal, Classic & Decoupled AND Account Coordinator (Sarasota, FL or Lakewood, CO) – Miles Partnership, remote
Search Engine Optimization Specialist — Simpleview
Director of Marketing — Datafy, So. Ogden, UT
Account Manager — Arrivalist, NYC
Executive Director — Horse Country, Inc., Lexington, KY

General Manager El Paso Convention Center — Destination El Paso (new)
Director of Marketing — San Francisco Symphony
Director of Marketing & Communications — Seattle Art Museum
Marketing Content Manager — National Harbor, MD (new)

Manager Destination Experiences — Silversea Cruises, Miami
Senior Account Executive (Denver) AND Senior Account Executive AND Account Coordinator (Tampa) — Lou Hammond Group

Digital Project Manager — Paradise Advertising & Marketing, remote
Senior Account Executive — Kapow! by Hello! Destination Management, Chicago or Orlando
---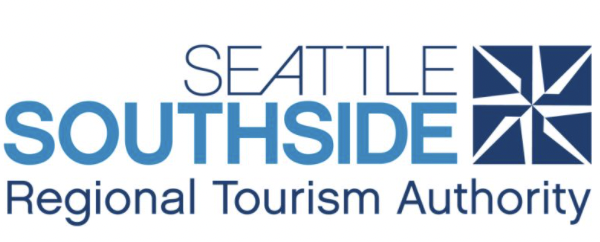 RFP: Seattle Southside Regional Tourism Authority is seeking proposals in response to an advertising agency opportunity. See the details and the schedule here. The process is expected to conclude with appointment becoming effective during Q1, 2022.