One expert observer called the announcement "momentous," adding "Whatever else you read, I promise you digital marketing will never be the same again."
Another truism: January 2022 is getting closer.
It's been 14 months since Google first announced death-to-cookies, its plan to end support for third-party cookies in Chrome browser within two years. (Note: Third-party cookies have been blocked for a while in Safari and Firefox and Google plans on doing the same in Chrome.)
This month, there was big news when Google dropped another privacy bomb. The surprise? Google has said it will stop tracking people browsing the internet once third-party cookies are phased out.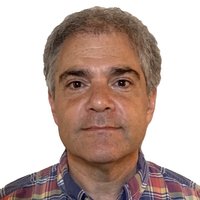 #1 Why? In a Google blog post, David Temkin, director of product management for ads privacy and trust, warned that if digital advertising does not evolve to meet the growing concerns people have about their privacy and personal identity will put the future of the free and open web at risk.
Today, we're making explicit that once third-party cookies are phased out, we will not build alternate identifiers to track individuals as they browse across the web, nor will we use them in our products." — Google
#2 Why? "Google's search and targeted advertising business is under increasing attack by lawmakers as well as state and federal prosecutors. The tech giant faces three major antitrust lawsuits, including a landmark case by the US Department of Justice, and another complaint by a bipartisan coalition of states." — CNET
#3 Why? "While some people see the move as a win for consumers and privacy, industry experts view it as a way for Google to further mark its power over ad tech, advertisers and publishers." — Ad Age
Meantime, earnings are soaring. Google reported 4th Q. 2020 ad revenue of $46.20 billion, a 22% increase over the same pre-pandemic quarter in 2019. Google's Chrome web browser held nearly two-thirds of all browser market share worldwide in February 2021, according to Statcounter.