The latest Axios Harris Poll surveyed 34,026 Americans in a representative national sampling to ask what companies they trust and distrust most and also to find out how that has changed from pre-pandemic 2020.

Americans now say they trust brands such as The Clorox Company, Amazon, UPS, FedEx, Google and Zoom to keep the country running in a pandemic. Of the 100 Most Notable, seven companies rated "excellent." Twitter and Facebook fell to "poor-very poor" at #95 and #97, respectively.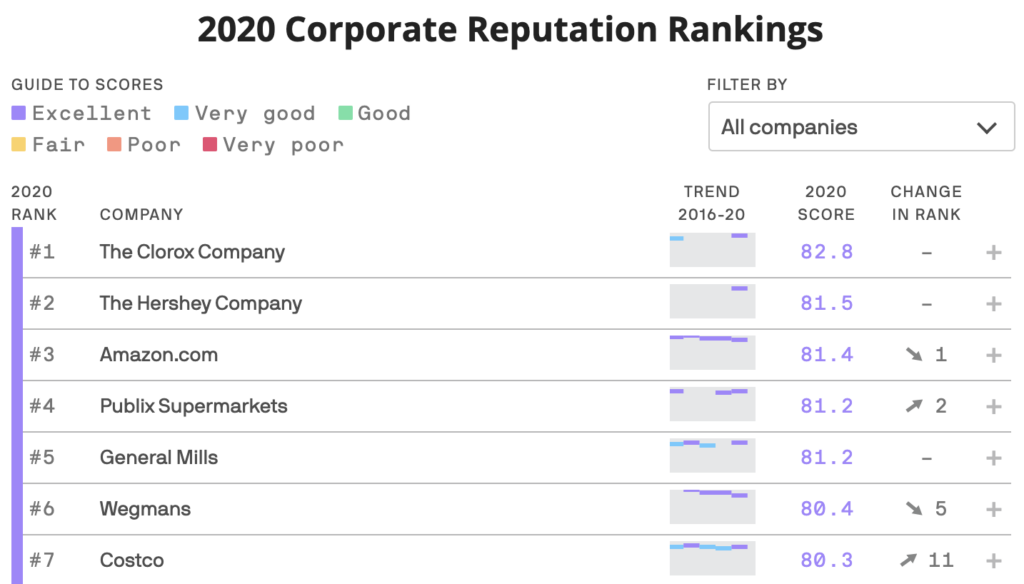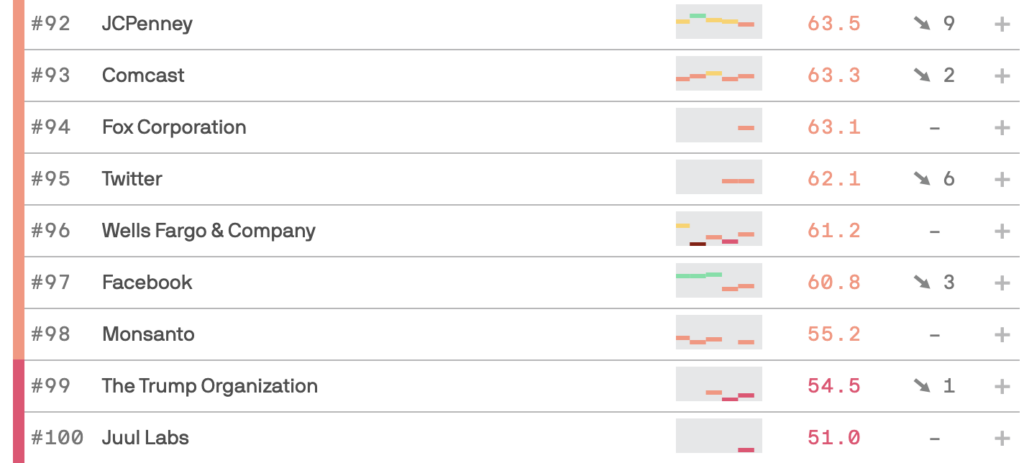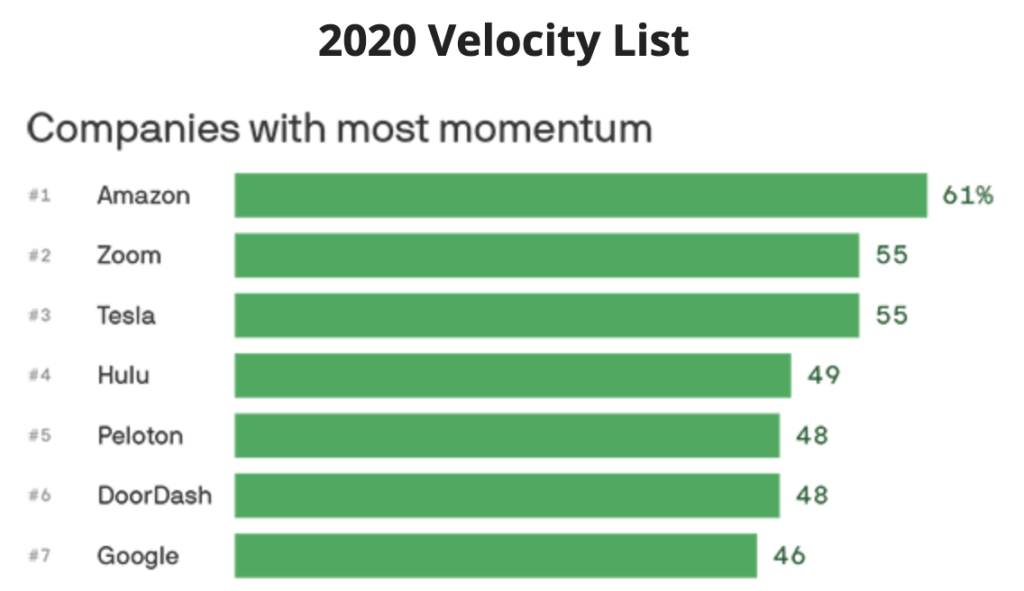 Also
in the News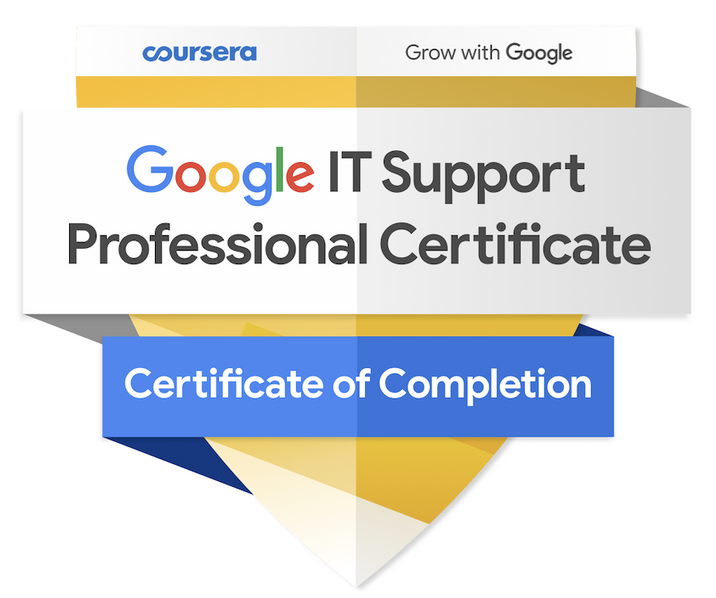 Google (#24 on the rankings above) announced 100,000 need-based scholarships for three new online certificate programs in data analytics, project management and user experience design. Coursera pricing is $49 a month, which Google says it will cover.
Taught by Google employees, each can be completed in three to six months via the online learning platform Coursera. No college degree is required to enroll and Google says it will consider the certificates equivalent to a four-year college degree for related roles at the company.
Since 2018, more than 250,000 people have taken Google's IT certificate (57% of whom do not have a college degree) making it the platform's most popular certificate.
Citing unprecedented demand due to the Coronavirus, Coursera CEO Jeff Maggioncalda predicts the new certificates will be hugely popular, especially in light of recent events.
"There's a course from Yale on the science of wellbeing that saw 2 million enrollments just in 2020 alone," he says. "We have a course that was launched in May from Johns Hopkins called 'COVID Contact Tracing.' Within four weeks, it had 400,000 enrollments." Read more here.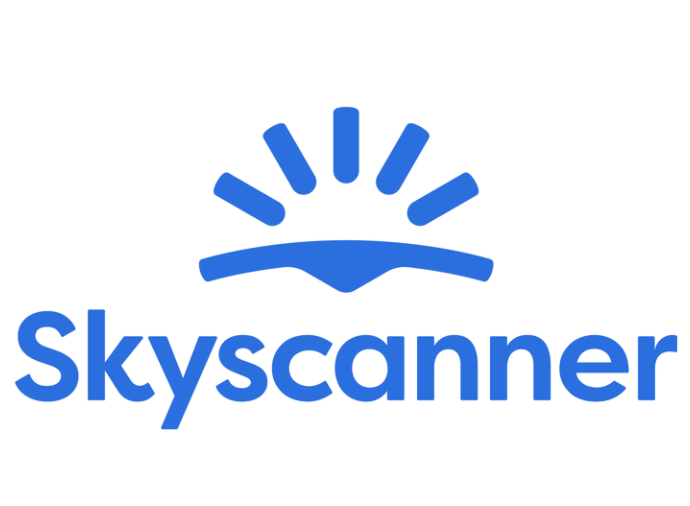 Skyscanner has created "Destination Connect." The new initiative is aimed at helping tourist boards and destination marketing organizations attract visitors. Skyscanner says Brand USA is among the first 20 DMOs to use the service along with Dubai Tourism, Visit Greece and Singapore Tourism.
Destinations get high-profile inline placements on Skyscanner's desktop and mobile platforms to reach consumers as they are researching and booking trips. Participating organizations provide messaging, imagery and links and then Skyscanner creates the ads.
Skyscanner is a 20–year-old Edinburgh, Scotland-based flight search engine owned by Trip.com Group (formerly Ctrip) in China. The site is available in over 30 languages and is used by 100 million people per month.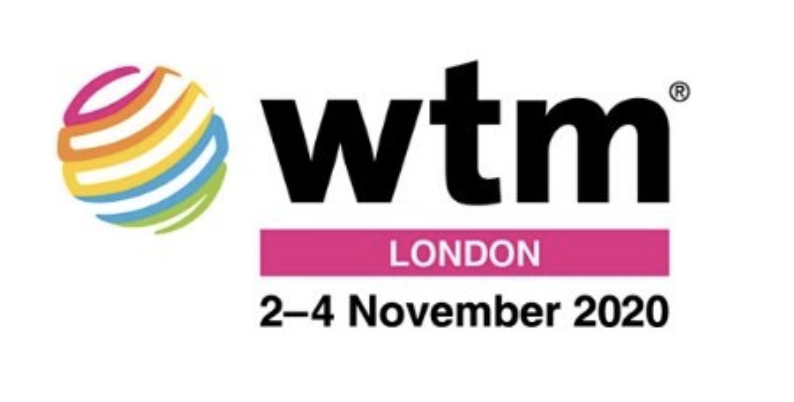 World Travel Market London 2020 says it is going ahead in real life as Prime Minister Boris Johnson gave the green light for conferences, exhibitions, and other business events to resume as at October 1. On its 40th anniversary, the show is set to be one of the first major exhibitions to take place globally since the Covid-19 pandemic started.
Answering a question from the FT about people returning to work, the PM said, "There's a balance. We have learnt a lot of lessons during this crisis, about the potential of technology, but I think there are also limits to this technology and is no substitute for face-to-face meetings and interactions." Note: A virtual extension of the event takes place on Nov. 10-11, 2020.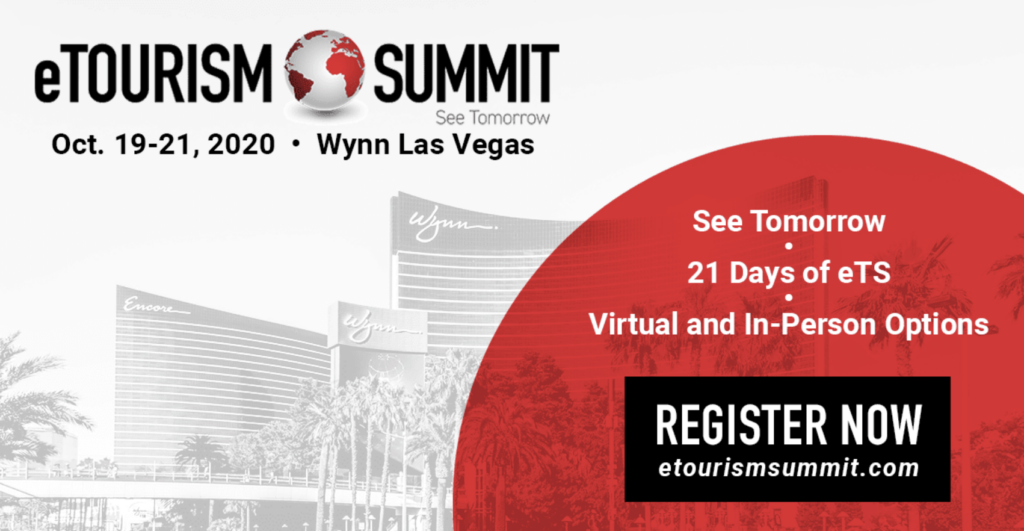 The 21st Annual eTourism Summit 2020 will take place at Wynn Las Vegas on Oct. 19-21, 2020.
Hybrid options mean that attendees may join in person or virtually through 21 days of content delivered through October. A brand new Community Pass for the virtual option provides the best value and a way for an unlimited number of partners to share access via a unique code. Find out more and register here.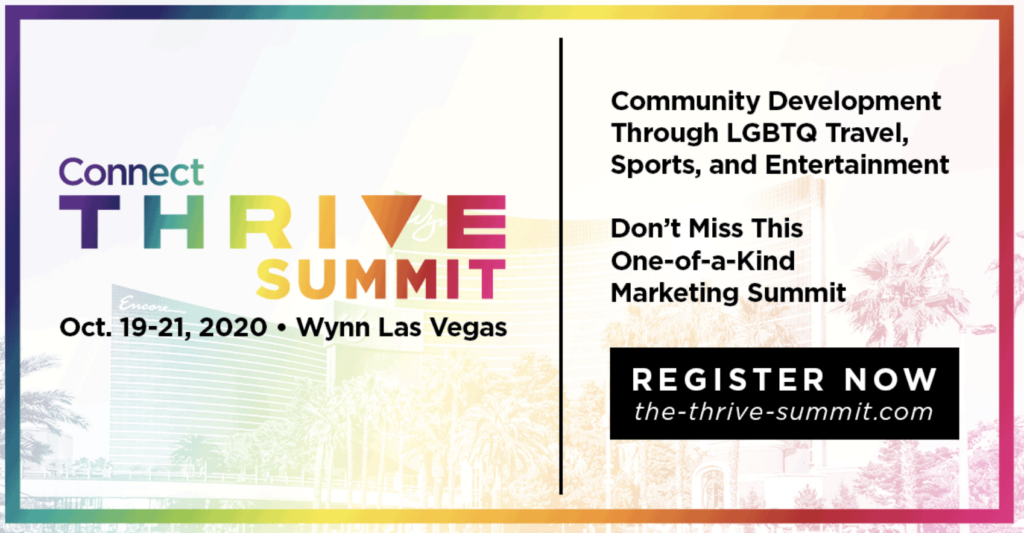 The 2nd Annual THRIVE Summit will also take place simultaneously with eTourism Summit.
Come to Las Vegas to meet with a variety of domestic and international companies for pre-scheduled, one-on-one connections. Network to build key relationships between destinations, resorts, hotels, attractions, domestic and international tour operators and travel agents, sports rights holders, media, marketers and brands. Find out more and register here.
Doctors = Consumer Confidence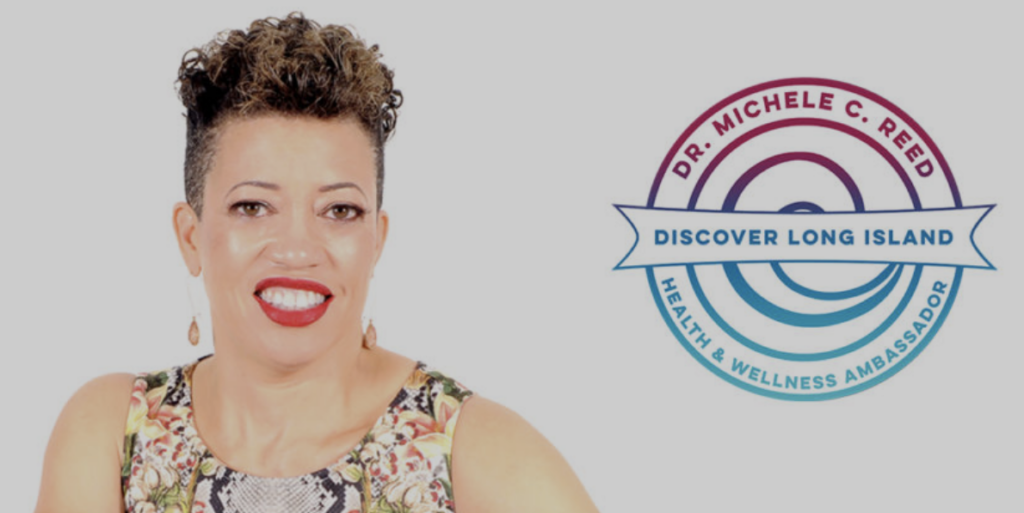 Discover Long Island has appointed an Official Health & Wellness Ambassador to help instill consumer confidence in both residents and drive-market visitors. Dr. Michele C. Reed is a board certified family medicine physician who will act as an advisor on health and safety-related protocols to tourism industry leaders and provide safe travel tips to visitors in this newly created role.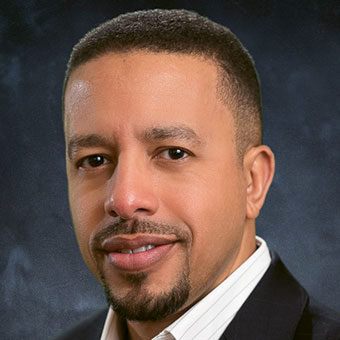 Spot the trend? Royal Caribbean Group named Dr. Calvin Johnson global head of public health and chief medical officer, a new position. Formerly Pennsylvania's secretary of health and medical director for the New York City Department of Health, Johnson will lead the company's global health and wellness policy, manage its public health and clinical practice, and determine the strategic plans and operations of its global healthcare organization.