"All the news that's fit to print" declares The New York Times since 1896. It may be the most famous tagline in American journalism. At The Travel Vertical, we say, "And all the news that fits, we print!" We're saving you a space, so send us your news today.
R F P s

The City of Durango, Colorado, has issued an RFP for the development of a 10+ year sustainable Destination Management Master Plan and related research projects. The City of Durango and Visit Durango will lead the process in a phased approach. The first phase will be to develop and execute foundational research to learn more about the impact of tourism on the economy of Durango and the quality of life of its residents. Based on the results, Durango will then engage in a full Destination Management Master Plan and implementation. Firms are invited to bid on individual components or the full scope of services. Deadline: July 28, 2022. www.durangogov.org/DocumentCenter/View/24322/Destination-Management-Master-Plan-RFP-PDF
New Hampshire Department of Business and Economic Affairs, Division of Travel and Tourism, is seeking a qualified vendor to develop a five-year statewide tourism development strategy and an aligned implementation plan. For detailed information, visit www.visitnh.gov/rfp. Deadline 5 p.m. ET, July 27, 2022.
Washington State Department of Commerce is soliciting proposals from nonprofit organizations to develop an online "Tourism Academy." The academy will provide DMOs, rural communities, tribal nations and tourism/hospitality-related small businesses in Washington State with the technical assistance, training, education and mentorship needed to recover and rebuild tourism-dependent economies. Deadline: Aug. 5, 2022.
The City of Kirkland, WA has issued an RFP to solicit proposals from qualified consultants to design, create, execute, manage, and report on a digital marketing and promotion strategy for Explore Kirkland. Details at visitkirklandwa.com, job no. 43-22-CMO. Deadline 2 p.m. PT on Aug. 15, 2022.
The Board of County Commissioners, Walton County, Florida, through the Walton County Tourist Development Council is seeking proposals from experienced and qualified public relations firms to develop and execute a national PR strategy to support the marketing of Walton County in Northwest Florida to consumer and travel trade in key U.S. markets. Contact: Purchasing Manager wa[email protected] / Deadline 3:30 p.m. ET on Aug. 18, 2022.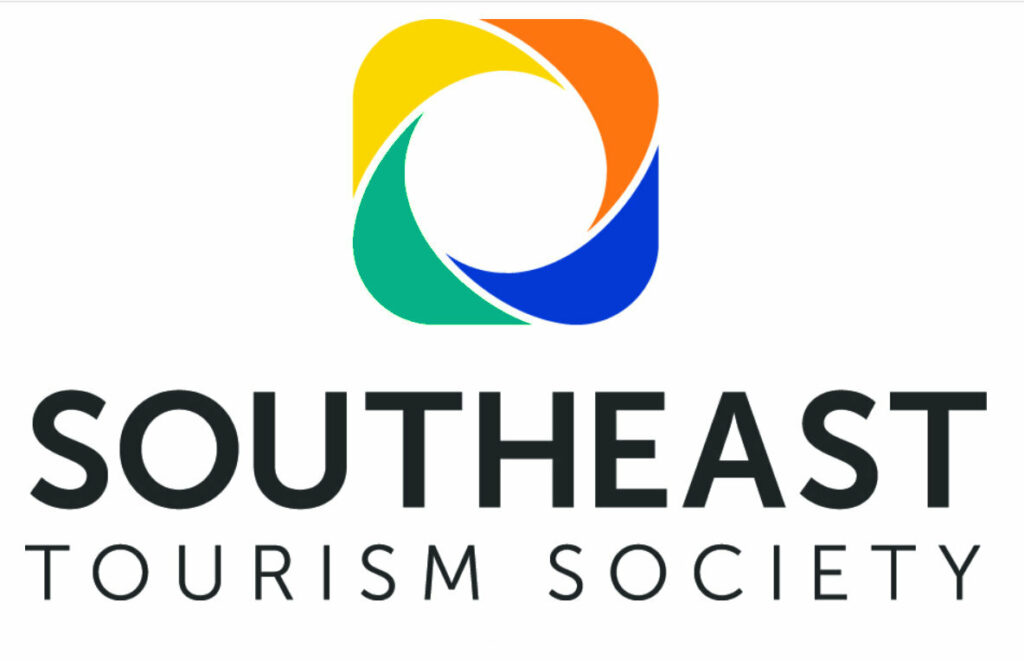 Southeast Tourism Society (STS) is seeking proposals from partner destinations to host two annual educational and networking events. Potential host destinations should pay particular attention to requested support from the host city and host state. The deadlines for submissions are indicated below:
STS Domestic Showcase – Open dates for Winter 2024 and Winter 2025 – Submission deadline of August 15, 2022. Details for RFP
STS Connections – Open dates for Fall 2023, Fall 2024, and Fall 2025 – Submission deadline of August 15, 2022. Details for RFP
P O D C A S T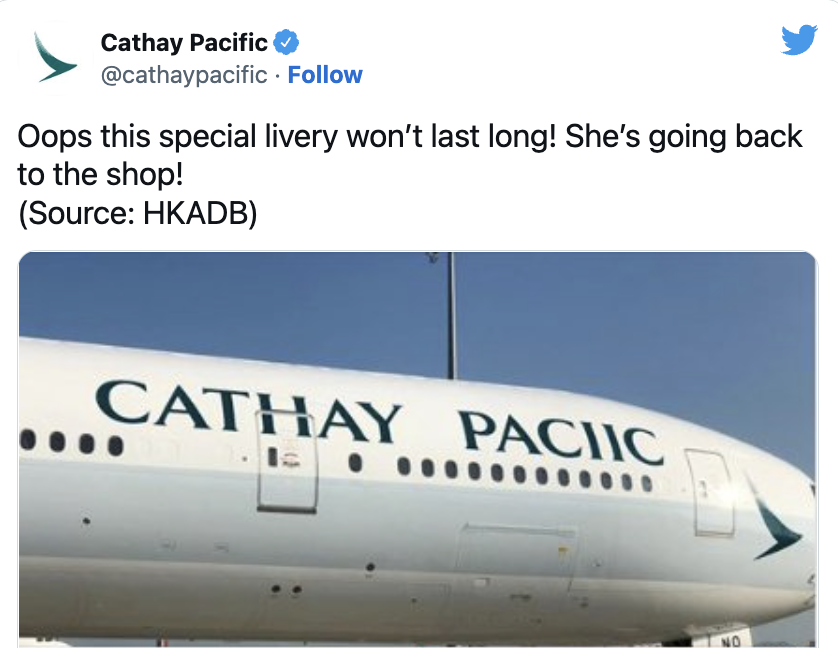 Episode #33: This week on The Travel Vertical Podcast, Adam and Laurie share some weird & wacky stuff, unexpected news from the world of travel & tourism. (And there's plenty.) Plus, great jobs at destinations and related roles in tourism, airlines, cruise lines, sports teams and more.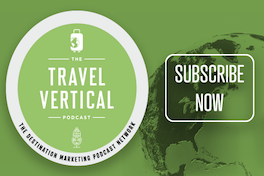 Hey DMOs, why not join our show as a guest? What do you want to talk about? Drop a line to [email protected]. Click here for the latest episode.
S M I L E
This week, our favorite job post is from Brian Hughes, GM at the InterContinental in San Diego.

"It's the new professional brag.
Nope, I didn't get a promotion. Nope, we weren't selected as one of the Top 5 hotels in San Diego by Travel + Leisure (well, actually we were but that's not what this post is about), Nope, we didn't have a shaved ice truck pull up to the hotel today.
I'm excited to share that WE HAVE NO OPEN MANAGEMENT POSITIONS!!!"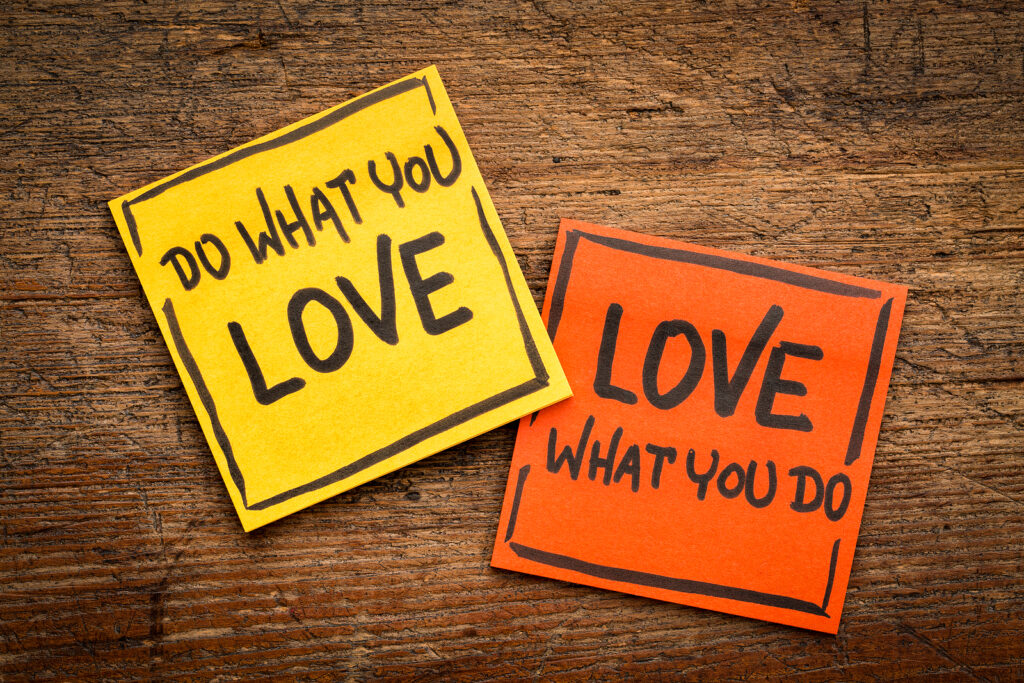 J O B S
President & CEO — Louisiana Travel Association (deadline 5 p.m. CT, July 29)
President & CEO — Visit Tri-Cities, WA
President & CEO — Visit Greenville, SC
President & CEO — Gatlinburg Convention & Visitors Bureau, TN
President & CEO — Fredericksburg Convention & Visitors Bureau, TX
President & CEO — Visit Bath, VA
CEO AND Convention Sales Manager — Discover Santa Clara, CA
CEO — Placer Valley Tourism, CA
Executive Director — Downtown Vacaville, CA
Executive Director — Explore Butte County, CA (new)
Executive Director — Pacific County Tourism Bureau, WA
Executive Director — Visit Walla Walla, WA
Executive Director — Muncie Visitors Bureau, IN
Executive Director — Cartersville-Bartow County Tourism Council, GA
Executive Director/CEO — Alexandria/Pineville Area Convention and Visitors Bureau, LA
Executive Director — The Alliance for Historic Hillsborough, NC (new)
Director of the Film & Creative Industries Office — Visit Dallas
Chief Marketing Officer — Visit Williamsburg, VA
Champion of People & Culture — Destinations International, Washington DC
Senior Vice President of Integrated Marketing — Brand USA, Washington DC
Executive Director Diversity AND Creative Copywriter AND National Accounts Manager Mid-Atlantic — Philadelphia Convention & Visitors Bureau
Vice President of Destination Development & Community Engagement — Visit Albuquerque (new)
Vice President Media Relations AND Director Corporate Communications AND National Account Director AND Meeting & Convention Services Manager AND Account Sales Manager AND Graphic Designer— Greater Miami Convention & Visitors Bureau
Vice President Marketing — Rockford Area Convention & Visitors Bureau, IL
Vice President Marketing & Communications — Shreveport-Bossier Convention & Tourist Bureau, LA
Vice President Digital Marketing — Memphis Tourism
Vice President Sales — Visit Wichita
Vice President Sales — Experience Rochester, MN
Vice President of Sales — Bermuda Tourism Authority, NYC
Senior Director of Media AND Manager Communications-International AND Senior UX Designer AND Regional Director/Sales Manager AND Coordinator Member Programs & Services AND Sales & Services Coordinator — NYC & Company
Web & Digital Marketing Manager AND Communications Manager AND Sales Manager (Events & Media) AND Human Resources Manager AND Hotel Relations Coordinator AND Executive Assistant to the CEO — Greater Boston Convention & Visitors Bureau
Associate Director Events AND Membership Manager AND Partnerships Manager AND Sports Coordinator — Destination DC
Marketing and Communications Director — Visit Tuscaloosa, AL (new)
Director of Marketing — Visit Macon, GA (new)
Director of Marketing & Communications — Experience Ruston, LA (new)
Marketing Director — American Indian Alaska Native Tourism Association (AIANTA), Albuquerque
Director of Communications — Santa Monica Travel & Tourism, CA
Director of Destination Management — Visit Mankato, MN
Director of Destination Development — Greenbrier County Convention & Visitors Bureau, WV
Director of Market Research — Meet Minneapolis
Human Resources Director — Visit Denver
Chief Financial Officer — Visit Cincy, OH
Marketing Manager — Choose Chicago
Manager of Multicultural Marketing AND Senior Manager Convention Sales/Southwest & West AND Finance & Admin Manager— Destination Cleveland
Strategic Marketing Manager — Visit Mesa, AZ
Digital Marketing Manager – Visit Winston-Salem, NC
Creative Copywriter AND Website Development Specialist AND National Account Manager/Mid-Atlantic— Philadelphia Convention & Visitors Bureau
Director of Content — Las Vegas Convention & Visitors Authority (new)
Director of Leisure Sales — Beverly Hills Conference & Visitors Bureau, CA (new)
Director of Community Relations AND Public Relations Manager AND Client Services Coordinator— Monterey County Convention & Visitors Bureau, CA
Director of Tourism — Eatonton-Putnam Chamber of Commerce, GA
Senior Manager Product Development — Houston First Corporation
Partnerships Manager AND Tourism Sports & Visitor Services Administrative Assistant — Destination DC
Director Strategy and Business Operations — Wyoming Department of Tourism
International Marketing Manager — Virginia Tourism Corporation (new)
Communications Manager — Visit Florida
Partner Communications & Events Specialist — West Virginia Department of Tourism
Public Relations Manager (new) AND Content Manager AND Manager of International Marketing AND Brand Marketing Manager Partnerships AND Marketing Assistant AND Marketing Executive Assistant AND Communications Executive Assistant — Visit California (new)
Communications Manager — Sonoma County Tourism, CA
Corporate Communications Manager — Charlotte Regional Visitors Authority, NC
Tourism Communications Officer — The Chickasaw Nation, OK
Domestic Tourism Specialist AND Sales Manager — Visit Detroit (new)
Tourism Marketing Manager — City of Middleton, WI
Destination Management & Marketing Director — Wenatchee Valley Chamber of Commerce, WA
Business Development & Partner Services Coordinator — Visit Bucks County, PA (new)
Business Development Manager — Destination Markham Corporation, Ontario, Canada
Business Analytics & Marketing Strategist — Finger Lakes Visitors Connection, NY
Business Analyst AND Data Analyst — Visit Grand Junction, CO
Director of Convention Sales — Visit Jacksonville, FL
Director of Sales AND Digital & Social Media Producer — Visit SLO CAL, San Luis Obispo, CA
Director Partnership & Visitor Services AND Destination Services AND Marketing Manager-Leisure AND Marketing Manager-Meetings AND Public Relations Manager-Meetings AND National Account Director AND Destination & Convention Services Manager AND Convention Sales & Services Coordinator AND Marketing Coordinator AND Coordinator Partnership & Tourism AND Graphic Designer AND National Account Director — Visit Seattle
National Sales Director-Chicago — San Diego Tourism Authority
Director of Group Sales — Visit Vancouver, WA
Events Manager — Visit Anaheim, CA
Sports Events Manager — Savannah Sports Council, GA
Sports Business Development Manager — Seattle Southside Regional Tourism Authority, WA (new)
Sales & Event Manager — City of Austin
Sales & Marketing Program Manager — City of Loveland, CO
Sales Manager — Atlantic City Convention Center, NJ
Group Sales Supervisor-CVB — City of St. Charles, MO (new)
Marketing Specialist-Creative — Destination Great Victoria, B.C., Canada
Marketing Assistant — Visit Grove City, OH
Marketing/Tourism Coordinator — Middlesex County Chamber of Commerce, CT
Sales & Services Administrative Assistant — Dayton Convention & Visitors Bureau, OH
Sales Coordinator — Explore Gwinnett, GA
Sales Coordinator — Rancho Cordova Travel and Tourism, CA
Communications Coordinator — Visit Frisco, TX (new)
Communications & Marketing Assistant — Platte County, NE
Digital Content Coordinator — Chicago's North Shore Convention & Visitors Bureau
Digital Marketing & Messaging Coordinator — Delray Beach Downtown Development Authority (new)
Destination Stewardship Coordinator — AmeriCorps position w/ Mt. Hood and the Columbia River Gorge at Clackamas County Tourism & Cultural Affairs, OR (new, 11-month role)
CEO — SITE (Society for Inventive Travel Excellence), remote
Project/Administrative Assistant — Tourism Diversity Matters, remote
Director of Technology (new) AND Marketing Project Manager — MMGY Global, Overland Park, KS
Digital Media Asset Coordinator AND Project Manager AND Website Project Manager AND Account Manager AND Creative Director — Miles Partnership (new)
Research Services Manager — Longwoods International (new)
Senior Brand Planner/Strategist — Sparkloft Media, Atlanta or Portland, OR (new)
Manager Marketing — Hong Kong Tourism Board, Los Angeles
Marketing Coordinator — Tourism New Zealand, Santa Monica, CA
Marketing Specialist — Catalan Tourist Board, NYC
Tourism Public Relations Account Manager — Development Counsellors International, NYC
Content Director — Ketchum, NYC (new)
Tourism Sales Director AND Attractions Marketing Specialist — Mall of America, Bloomington, MN
Social Media & Digital Content Manager — LEGOLAND, Winter Haven, FL AND Assistant Director of Marketing — LEGOLAND, Carlsbad, CA
Director Marketing — SeaWorld Parks & Entertainment, San Diego AND Manager Marketing — SeaWorld Orlando
Director of Marketing — Meow Wolf, Denver (new)
Digital Marketing Manager — Hershey Entertainment & Resorts Co., PA (new)
Integrated Marketing Manager — Hornblower Group, NYC
Digital Marketing Analyst — Cathay Pacific Airways, San Francisco (new)
Senior Analyst Product Marketing — Norwegian Cruise Line, Miami (new)
Content Director AND Senior Director Consumer Marketing — Royal Caribbean Group, Miami (new)
Integrated Marketing Associate AND Brand & Fan Development Associate — Chicago Bulls (new)
Director of Content — U.S. Soccer Federation, Chicago (new)