ST. LUCIE COUNTY, FL — A new tourism podcast on the Treasure Coast called "Don't Come Here" is doing exactly what it was designed to do — that is, to catch people by surprise.
The first "Don't Come Here: Stories of the Treasure Coast" podcast was launched this fall, and St. Lucie County's director of tourism and marketing, Charlotte Bireley, said they hope to produce a podcast once a month.
"The name of the podcast, 'Don't come here,' is from a campaign that we launched in the summer of 2020, and really the thought behind it is — of course, it's a little snarky and a little sarcastic, but we needed to stand out in a very ad-cluttered world," Bireley said.
She said they knew that travel was making a rebound and there was going to be a lot of travel ads out there and they wanted something that would stand out.
"I think it's catching the eye of a lot of people and that's what we wanted," said Bireley. "The podcast itself is just another platform for us to tell the story of the Treasure Coast and what makes it so special here and what makes this place so unique compared to other places you can choose to vacation."
"Don't Come Here: Stories of the Treasure Coast" can be viewed on YouTube and various podcast platforms. — (Source: KCCI, Des Moines)
---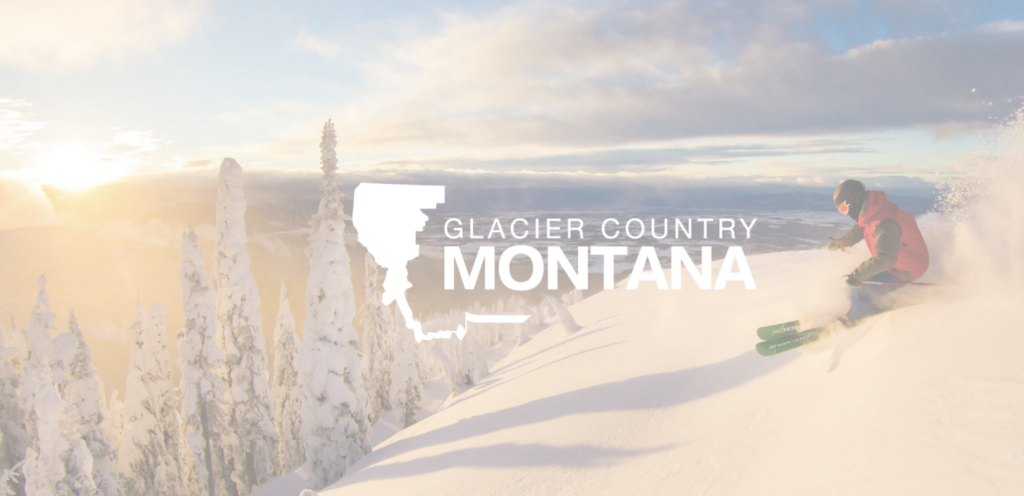 FLATHEAD VALLEY, MT — Glacier Country Tourism has been marketing the region as a travel destination for 34 years. Last week, the DMO launched a 10-year collaborative community partnership to determine its new strategy in for a more sustainable approach aimed at managing aging infrastructure, overcrowding and impact on local lifestyle.
"Destination Stewardship Strategy" began with a forum led by Jim McCaul of MMGY NextFactor and Cathy Ritter of Better Destinations. Sentiments expressed by stakeholders echoed the #RecreateResponsibly movement that encourages visitors to be good stewards of Montana using slogans like "know before you go" and "respect others."
Follow the conversation at partners.glaciermt.com/destination-stewardship. — (Source: Flathead Beacon.com)
---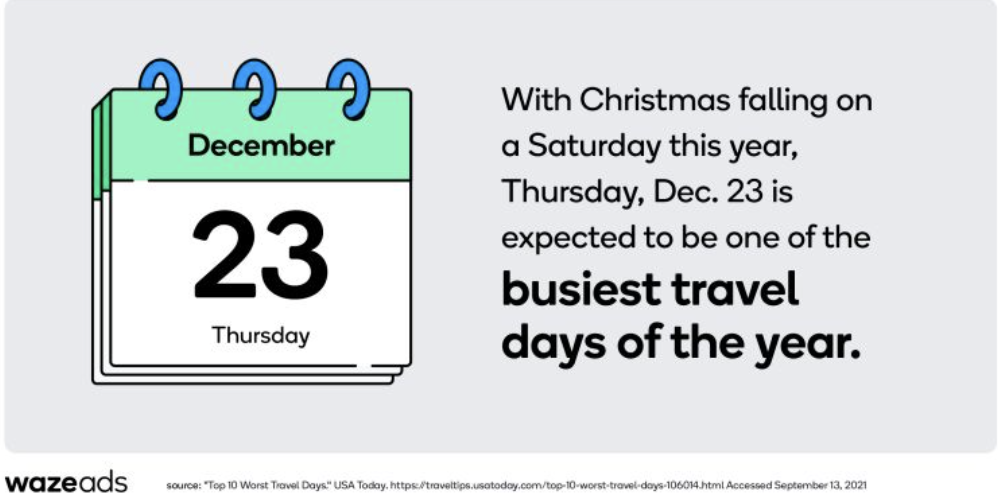 ---
BOISE, ID — Idaho was just three days into its "Fall for Idaho" tourism promotion campaign when crisis standards of care were declared statewide due to hospitals overwhelmed with COVID-19 patients — and the state slammed on the brakes.
The marketing campaign was put on pause for a month. "Things are moving quickly. We've had to make a lot of adjustments over the last 18, 19 months," said Matt Borud, marketing and innovation administrator at Idaho Department of Commerce. "To understand what was happening, we felt like it was prudent for us to pause the campaign."
The planned $800,000 fall campaign, which was focused on mostly digital marketing of outdoor Idaho adventures, started September 13, halted September 16, and then restarted October 13. It's now on track to run right up until the bigger winter tourism marketing campaign, which focuses in large part on the ski season, launched November 8.
The stop-and-start is emblematic of what tourism marketers have been facing around the country and the world since the onset of the COVID-19 pandemic. "We haven't really been doing the 'Everybody come to Idaho,' that kind of thing, really since COVID," Borud said. "Not very many destinations have. That's difficult messaging right now."
Instead, Idaho has focused on marketing its outdoor experiences and road trips, which long have been a big part of Idaho's tourist appeal. "It's our bread and butter," Borud said. "It's what folks travel to the state primarily to experience." Note: There's even a little quiz to take online, "Find out what Idaho getaway fits your fall personality."
It's been working well: Idaho's hotel/motel tax revenues, which took a deep hit during the shutdown at the start of the COVID-19 pandemic, have now rebounded to beyond pre-pandemic levels. — (Source: BoiseDev.com)
---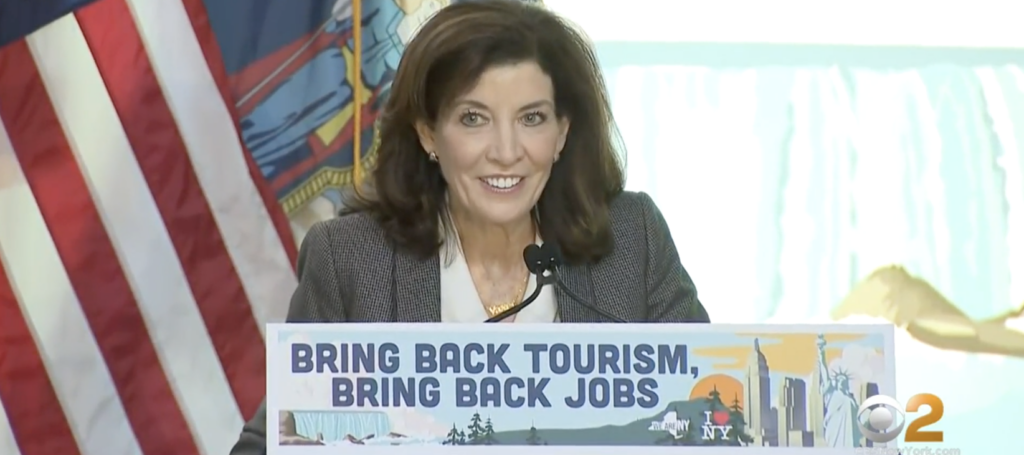 ALBANY, NY — This week, Gov. Kathy Hochul unveiled a $450 million investment to bolster tourism. She noted that tourism was among the industries hit hardest, with visitor spending down nearly 55% in 2020 compared with 2019. To ease the recovery, New York State will provide $2,750 in stimulus payments to 36,000 unemployed hospitality workers and issue $100 million in grants to businesses that re-hire and expand their workforce for at least six months. For every worker brought back and kept on the job for six months, the employer will get $5,000.
The state has set aside $25 million in grants to help convention centers and conference spaces bring back business travelers. Another $25 million investment will bring the state's tourism marketing campaign to new domestic and international audiences, Hochul said. (Source: CBS)
---
MONTEREY, CA — On the Pacific coast, Monterey County Convention & Visitors Bureau launched "All In…" last week as their new meetings-focused advertising and marketing campaign. Think: "all innovative, all incredible, all inhale, all inspired, all invited, all in the moment, all in awe…
"Monterey County is a destination that inspires creative thinking," said Rob O'Keefe, president and CEO
at Monterey County CVB. "From brainstorming on the beach to conceptualizing after wine tasting – it's
easy to see how these all-inspired moments have built a legacy of hosting some of the world's most
recognized organizations and leaders."
If "All In" sounds familiar, that's because it was used by NYC & Company, introduced mid-pandemic in summer 2020. That city is currently touting, "It's Time for New York City."
---
WILMINGTON & THE BEACHES, NC — Guy Gaster, director of the N.C. Film Office, confirms that project spending in the state during 2021 is projected to reach at least $410 million, but it could likely be more in what has been a banner year. Indie adventure fantasy "Boys of Summer," starring Mel Gibson, is set to begin filming in Wilmington next month.
However, the swell in demand for film content places stress on a finite number of trained workers to produce that content.
Susi Hamilton, former secretary of the state's Department of Natural and Cultural Resources, is the interim board chair for the newly formed Film Partnership of North Carolina with the aim of building a skilled local and regional workforce with an emphasis on women and minorities who are largely underrepresented in the industry.

"…the first thing an interested company will ask, whatever the project, is 'Tell me about your workforce,'" she said. "That was the one thing we weren't doing enough of in the entertainment industry; developing a future workforce." Now, a $400K grant approved by the city will support those efforts via a partnership with the N.C. Department of Commerce and UNC's School of FIlmmaking. (Source: Wilmington Biz.com)
---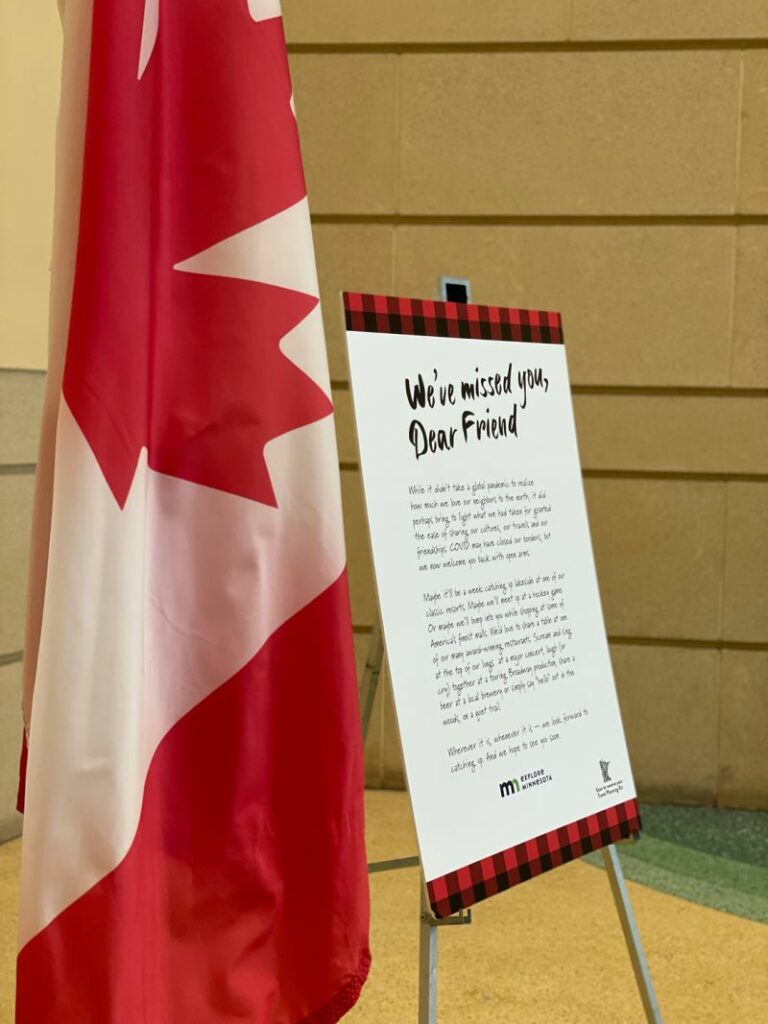 TWIN CITIES, MN — Explore Minnesota is targeting Canadian residents of Thunder Bay and Winnipeg with billboards, inserts in local newspapers, ads on social media and Google searches.
"We've missed you, dear friend," the full-page print ad reads. "COVID may have closed our borders, but we welcome you back with open arms."
It's not just destinations nearest to the border that are celebrating open borders. Roughly 10% of Mall of America visitors are international, the mall estimates. "Canadians came down to go shopping, they came down to experience our great restaurants and our retailers, our hotels, our resorts, so I think everybody across the state can rejoice in this opening," Explore Minnesota spokesperson Alyssa Hayes said, noting that the closure also kept many family and friends apart.
---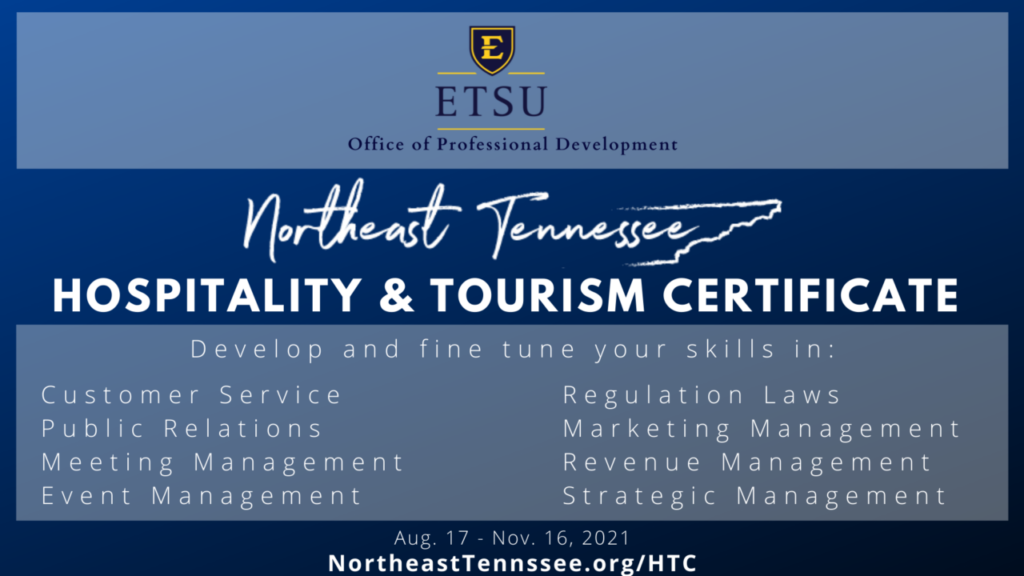 JOHNSON CITY, TN — Northeast Tennessee Tourism Association is taking steps in expanding the understanding of the industry.
The DMO offers a certificate in Hospitality and Tourism Management in two six-week sessions taught by qualified leaders and faculty. Courses cover a range of topics from sustainable tourism to revenue and restaurant management to event management, public relations and crisis management.
---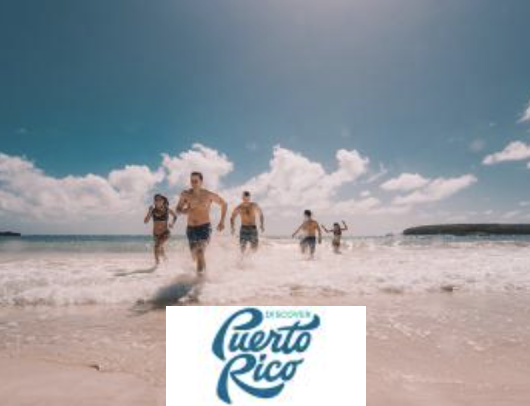 SAN JUAN, PR — Discover Puerto Rico will roughly double its current spending on island marketing and promotion initiatives via $120 million in funds provided through the American Rescue Plan, said Gov. Pedro Pierluisi.
"We will improve and strengthen our brand domestically and globally and also increase our marketing and communications initiatives through our global partners to broaden our reach to new segments and further increase the awareness and desirability of our island," said the governor.
In addition, Puerto Rico will allocate $50 million in ARP funds to promote the island as a leisure destination, $20 million to encourage domestic tourism and $10 million to promote entertainment and conventions. Another $30 million will be used to revitalize tourist attractions, natural resources and public beaches.
Discover Puerto Rico website will shortly debut a fully translated Spanish-language version. — Travel Weekly
---
NEWARK, NJ — There's a new 2:30-min. video, "Welcome to Newark." At its launch, Ricardo Salazar, president & CEO of the Greater Newark Convention & Visitors Bureau noted, "I'm proud to say that this dedicated marketing campaign is a first for the city of Newark and one that is long overdue."
Funded by a state grant through the New Jersey Division of Travel & Tourism, the video is seen on the website, newarkhappening.com and the DMO's YouTube channel. It will also be featured at local, regional, national, and international travel and tourism meetings and conferences The 15- and 30-sec. versions of "Welcome to Newark" will be rolled out through broadcast TV, radio, digital, social media, out-of-home, and other advertising platforms.
---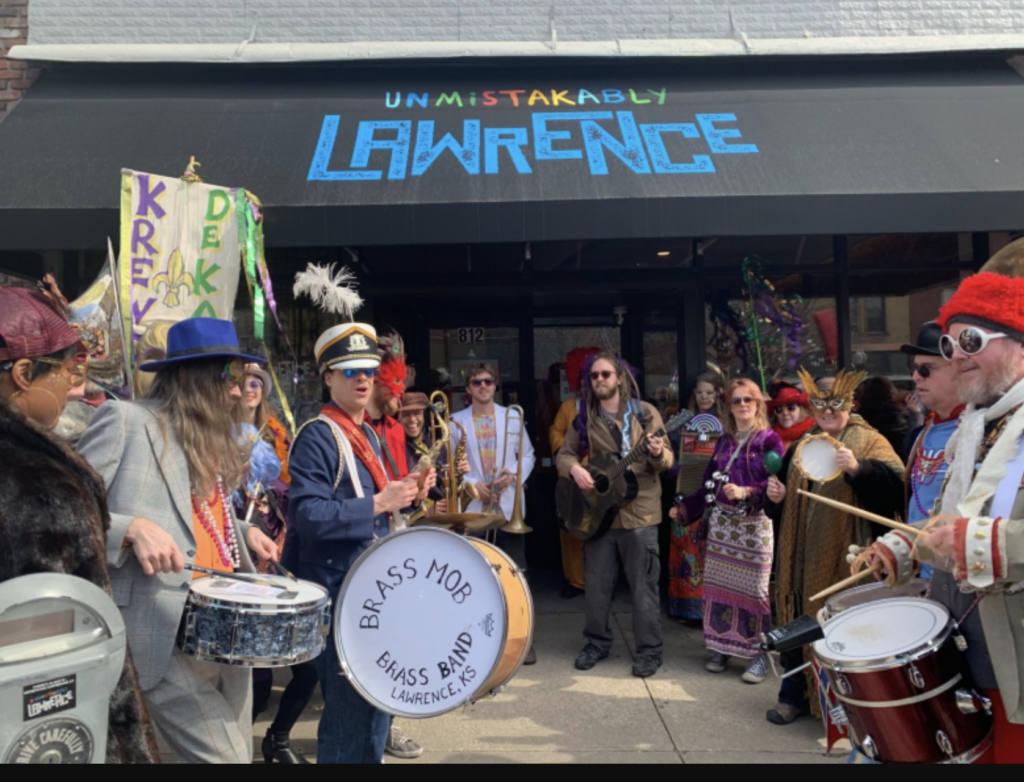 LAWRENCE, KS — Claiming to be "unmistakenly Lawrence" and a "little bit quirky," Xplore Lawrence has a new website, explorelawrence.com, working with Simpleview on the strategy and design for the new mobile-first site. eXplore Lawrence also worked with the Mammoth Creative Co. film team to produce new videos housed on the site. The new website was funded in part by a tourism marketing grant from the Kansas Tourism Division. 
"The new website comes at just the right time," said eXplore Lawrence Executive Director Kim Anspach. "The recovery of the travel industry is integral to the health of the Lawrence economy. The new website packages all of the amazing assets Lawrence has to offer visitors in meaningful ways, and it will help our local travel and hospitality industry bounce back."