USA Travel News
---
Traveler Sentiment Surveys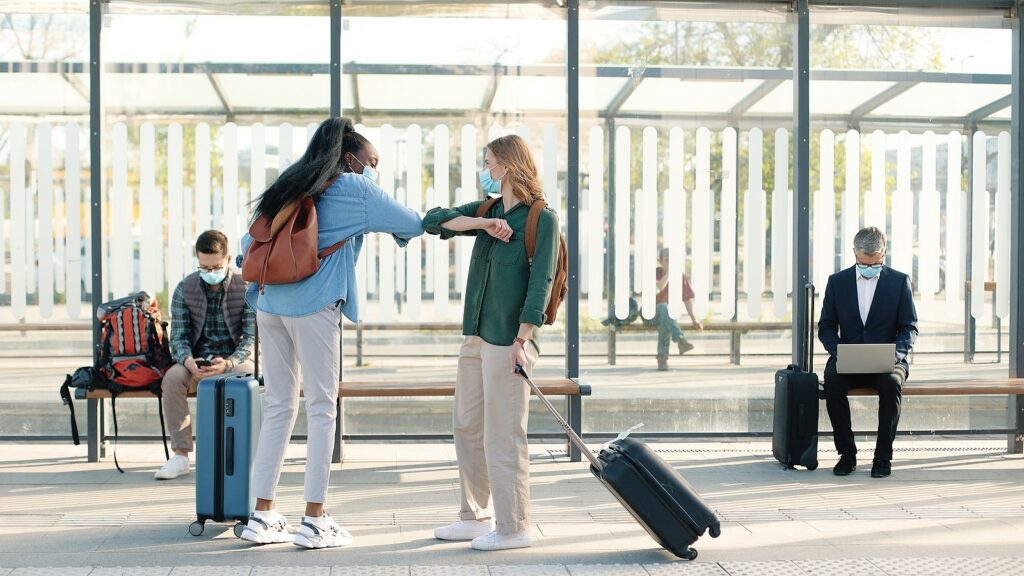 The fear of delta variant is impacting some travel plans, indicates findings in the most recent traveler surveys. Destination Analysts reports, "Optimism about the coronavirus situation in the U.S. has plummeted and regression in safety perceptions has caused Americans to feel we've lost ground on the progress made towards a return to normalcy."
Negative associations with travel are on the rise again. When asked to give ONE WORD that best describes how they feel about travel right now, Americans' top response was "exciting" the week of July 12th. Now, they mostly feel "good" about travel; however, the number of people citing "unsafe," "nervous," "worried," or "anxious" is growing. Read Destination Analysts' findings from the survey week of July 26, 2021 here.
According to the latest Longwoods International tracking study of American travelers, a quarter are postponing travel because of the recent increased spread of the Delta variant of COVID-19. With coronavirus case numbers, hospitalizations, and deaths on the rise again, support among travelers for opening their communities to visitors also has dropped from a peak of 67% in early June to 57% today. And confidence in the safety of eating in local restaurants and shopping in local retail locations has suffered a similar decline, from three-fourths to only two-thirds of travelers.
"We may be approaching a new pandemic tipping point, in the battle between the more transmissible Delta variant and the power of vaccinations to prevent or at least lessen the impact of infections," said Amir Eylon, President and CEO of Longwoods International. "Hopefully awareness of the potentially severe impact of this new variant will motivate unvaccinated Americans to protect themselves, their families and their communities by taking the shot." Read more from Longwoods International's latest survey here.
Watch for an upcoming episode of The Travel Vertical Podcast with Amir Eylon.
---
International Travel News
Canada Opening Inbound Travel — The Government of Canada has announced the next phase in easing border measures for fully vaccinated individuals. If they meet the entry criteria, fully vaccinated travelers will not have to quarantine upon arrival.
Canada will allow fully vaccinated U.S. citizens and permanent residents from August 9, with plans to allow entry to fully vaccinated travelers from any country on September 7.
Note: All travelers, regardless of vaccination status, will still require a pre-entry Covid-19 molecular test result. Read the full announcement here. There is also a requirements checklist that involves providing proof of vaccination in ArriveCan — the government portal to submit vaccine information.
Five additional Canadian airports will re-open to receive international passengers from Aug. 9, 2021.
Halifax Stanfield International Airport
Québec City Jean Lesage International Airport
Ottawa Macdonald–Cartier International Airport
Winnipeg James Armstrong Richardson International Airport
Edmonton International Airport
U.S. Extends Canadian and Mexican Border Closings Through August 21 — The Department of Homeland Security posted the 30-day extension prohibiting non-essential travel from our North American neighbors.
The U.S. State Department has Raised the U.K. to Level 4 — "Do Not Travel" status, the highest warning. This comes after President Joe Biden last week suggested that travel between the U.S. and the U.K. was close to reopening and promised an update on talks "within the next several days," which has not happened.
Half of Australians Are In Lockdown Again — The stay-at-home order are in effect at least through July 30.
---
Fast Breaking Cruise News
Canada will lift its cruise ship ban as of Nov. 1, 2021, basically meaning there will be a full 2022 cruise season for Alaska, New England, and other North American coastal departure cities and ports of call.
In home port Seattle, Holland America Line kicked off its Alaska season with Nieuw Amsterdam and Princess Cruises with Majestic Princess, both of which set sail this past week. Each of the Carnival Cruise lines will operate 10 cruises from Seattle through September. A company press release indicates that each ship visit directly contributes more than $364,000 to the local economy in provisioning (fuel, food, flowers, piano tuning, supplies), port taxes, and spending during a full season, according to a press release.
Royal Caribbean's Serenade of the Seas shifted its departure port from Vancouver to Seattle to circumvent the cruise ban, setting sail for a seven-night voyage to Alaska on July 19.
In Florida, the ongoing dispute against the CDC's Conditional Sailing Order hit a major new development. After the state appealed to the U.S. Supreme Court, the 11th Circuit Court reversed its decision against Florida. Therefore, sailings get a green light.
Disney Cruise Line will resume sailing from Florida on the Disney Dream beginning Aug. 9, 2021. While Disney will not be requiring proof of vaccination for its sailings out of Florida, non-vaccinated passengers will take a pre-embarkation PCR test and a $65 antigen test at the port, at their personal expense, reports Cruise Industry News.
Meantime, Disney is seeking to base a cruise ship year-round in Fort Lauderdale's Port Everglades, according to documentation from a June 15 meeting of the Broward County Commission, reports Travel Weekly.
Did we mention? In Venice, Italy, the fragile environment wins in a long-time debate: Cruise ships are banned from the Grand Canal starting Aug. 1, 2021.