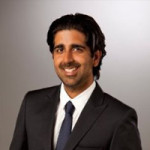 Regatta Travel Solutions, based out of Charlottesville, VA,  has been selected to power the booking engine that will allow visitors functionality on a regional Ontario destination website, The Great Waterway, to book hotels, attractions and packages. Regatta now powers the booking engines for more than 45 DMOs worldwide, including Visit Seattle and Daytona Beach.  "The booking engine technology is so advanced, that is it even used by major hotel chains to power their own websites," according to a company press release. Well done to Regatta Travel Solutions, a recent past sponsor of eTourism Summit.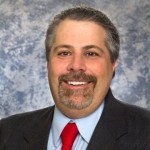 After eight years with the Reno-Sparks Convention and Visitors Authority, Rick Saake tendered his resignation as Internet Marketing Manager. A self-described Developer, Programmer, Analyzer, Strategist, and Get Things Done Guy, Rick has introduced some groundbreaking initiatives in Reno, which he often shared with the eTourism Summit community as a presenter. Rick has assured us that he will continue in the DMO arena, so watch this space to stay in touch with Rick.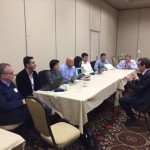 Jake Steinman reported from CES in Las Vegas last month where he and Laszlo Horvath, President and Founder of ActiveMedia, (pictured at far left and fourth from the left) adjudicated.  "Yesterday, we met 13 finalists out of 160+ startups from all over the world at Pitchfest. Most of the companies were either in security tech or health and medical. The three winners were:
1. Diet Sensor, an app that can analyze nutrients and calories in over 30,000 different foods.
2. Mixy Labs, next generation of streaming music: analyzes mathematical data for music you've streamed in the past and personalizes future streams for you. So cool.
3. Free Eats Network: A network of 200,000 consumers who've opted in to receive SMS text ads from advertisers who pay $.25-$.50 into their PayPal account to open their offers."
Please send us any staff changes or announcements in the past three months in your digital team or marketing department for inclusion in Something Brief, our newsletter for the eTourism Summit | DigMe Community.