News from DMOs & Friends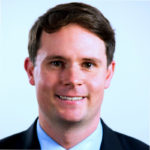 Ed Harris, Chief Marketing Officer of the Valley Forge Tourism and Convention Board, is a new addition to the eTourism Summit Advisory Board. Ed has been with Valley Forge, about 30 minutes' drive from Philadelphia, for 4.5 years. Ed is a past speaker at eTourism Summit, has an extensive background in marketing, and an MBA from Boston College. Welcome, Ed! (Related: Valley Forge Pizza Wars, The Travel Vertical, March 6, 2018)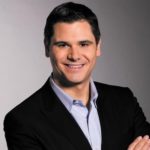 More from Greater Philadelphia: Visit Philadelphia has appointed Jeff Guaracino as President & CEO, effective October 29, 2018. He succeeds Meryl Levitz (see The Travel Vertical, Sept. 26, 2017) who steps down after 40-plus years as the founding president and CEO at Visit Philly since 1971. Joining the DMO from the top role at Welcome America, Inc., Guaracino returns to Visit Philly where he formerly served for 11 years as VP-Communications. Meanwhile, Guaracino has been leading the Atlantic City Alliance since 2012. Read more here.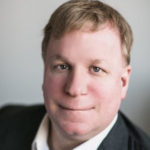 Tourism Victoria has a new name. The organization is now called Destination Greater Victoria, which brings it in line with senior marketing organizations Destination Canada, previously the Canadian Tourism Commission, and Destination B.C., the forerunner of Tourism B.C. A new tagline, "Oceans apart from ordinary" replaces "Full of life," says Paul Nursey, President & CEO.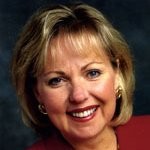 Here's a great way to celebrate a centennial: American Society of Association Executives Foundation announced a research initiative for 2020 to measure the impact and influence of associations. Research firms WESTAT and McKinley with work with the agency Social Driver to collect, produce, and disseminate the information with ASAE on their 100th anniversary, reports Susan Robertson, Executive VP, in Meetings & Conventions seen here.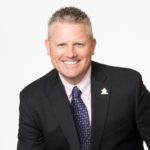 Brad Jones has accepted a position as the Executive Director at Visit Bellevue Washington. Previously, Jones spent 13 years as Executive Director of the Rochester, MN Convention & Visitors Bureau and 11 years as Director of the Mackinaw Area Convention & Visitors Bureau.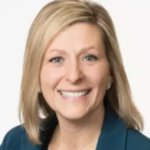 Mary Gastner steps into a role as Interim Executive Director at Experience Rochester (formerly the Rochester CVB) where she has spent 15 years as Director of Marketing & Communication. Gastner will serve on an indefinite basis as a study of possible organizational changes is underway that also involves the Mayo Civic Center.