Send us your news!
All aboard. Welcoming three thought leaders as the newest additions to the eTourism Summit Advisory Board: Ryan Callison, Director of Marketing at Visit Frisco; Leah Chandler, Chief Marketing Officer at Discover Puerto Rico; and Ali Daniels, Sr. VP & CMO at Visit Seattle.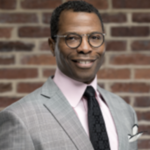 The executive who works to bring more visitors to the nation's capital now has the whole country on his list. Elliott Ferguson, President and CEO of Destination DC, is due to be appointed chair of the board of the U.S. Travel Association effective in March 2019. Ferguson joined Destination DC in 2001 as has served in his current role since 2009. He previously served in senior sales positions at the Atlanta and Savannah CVBs.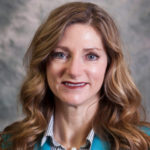 Sara Otte Coleman of the North Dakota Tourism Division has been named national State Tourism Director of the Year for 2018. Coleman was announced as the honoree at the U.S. Travel Association's recent ESTO conference, held this year in Phoenix. Candidates are nominated by a panel of state and territory tourism directors. A slate of three finalists is presented for selection by ballot.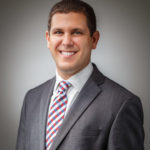 Michael Jacobson, eight-year veteran of U.S. Travel Association in the role of Senior Director, Industry Relations and Political Engagement, begins a new position as President and CEO at Illinois Hotel and Lodging Association, effective October 1.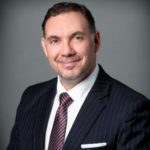 The board of directors of Visit KC has selected industry veteran Jason Fulvi as its new president and CEO. He succeeds Ronnie Burt, who resigned following harassment charges by a former colleague. (See The Travel Vertical, 1/16/18 and 3/14/18). A veteran of more than three decades in the tour and travel industry, Fulvi comes to Kansas City from a 16-year career at  VisitPittsburgh, most recently as executive vice president. Fulvi joins Visit KC on Sept. 12.
Deana Ivey has been promoted by the Nashville Convention and Visitors Corp. (CVC) to the post of executive vice president. A veteran of 21 years at the CVC, she was most recently chief marketing officer.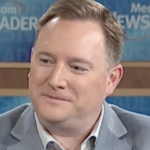 The board of directors for GO Cedar Rapids reported $2.3 million losses following low ticket sales and incorrect receipts reporting after a three-day music and arts festival in which the DMO had invested as a promotional opportunity. As a result, reports The Gazette, the board fired Aaron McCreight, the bureau's chief executive (ex-Casper, Wyo., CVB). Meantime, board chair John Myers, executive director of the Indian Creek Nature Center, assumes day-to-day operational responsibility until an interim CEO is named for Go Cedar Rapids, Iowa.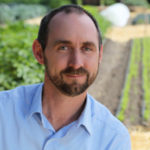 Timothy Zahner has left his post as chief operating officer at Sonoma County Tourism to join the Sonoma Valley Visitors Bureau, also known as Experience Sonoma County, as executive director. Zahner had been with Sonoma County Tourism since December 2006. Prior to that he was public relations media manager at San Francisco Travel.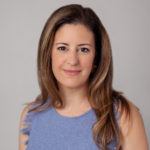 Sarah Schaffer has been named chief marketing officer for Visit Baltimore. A tour and travel industry professional, Schaffer succeeds Sam Rogers, who left the post last January to become interim president and CEO of Visit Norfolk (See The Travel Vertical, 1/2/2018). She comes to the organization from her post as managing director of HZDG, a communications and marketing agency. Previously, she was chief of marketing and communications at The Phillips Collection in Washington, D.C.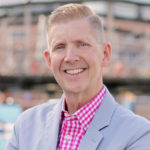 Congratulations to Patrick Kaler, President & CEO at Visit Buffalo Niagara, Buffalo Niagara Convention Center and Buffalo Niagara Sports Commission, on being named the 2018 New York State Hospitality and Tourism Association Outstanding Tourism Executive of the Year.
Wendy Haase has been promoted to the position of senior director for Destination Irvine in Orange County, California. Previously she was director of tourism marketing at this division of the Greater Irvine Chamber of Commerce. In her new role, Haase, who has been with the DMO for eight years, will be responsible for the organization's sales and marketing divisions.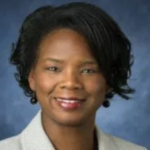 Monica Smith has been named the new president and CEO of the 12-state Southeast Tourism Society (STS), the third chief executive in the 35-year history of STS. Smith took over the upon the retirement of Bill Hardman, 21 years in the role. Smith, was most recently vice president of sales and services for Visit Jacksonville. She previously was president and CEO of the Macon-Bibb County CVB in Macon, Ga. She also has worked at the Pasadena CVB and Newport Beach CVB in California as well as Destination Cleveland. Smith has served on the STS board of directors through her positions in Jacksonville and Macon.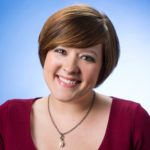 Danielle Ackerman, formerly with Experience Kissimmee, has joined St. Petersburg-based Paradise Advertising & Marketing as Account Manager to support the agency's expansion of tourism-related business. Ackerman was previously with Discover Crystal River, the convention and visitors bureau of Citrus County, Florida.