We're so pleased that Cree Lawson, Arrivalist Founder & CEO, is sharing his latest hot topic opinion piece with The Travel Vertical.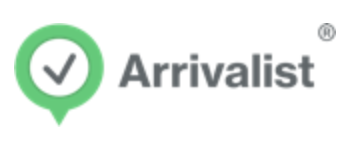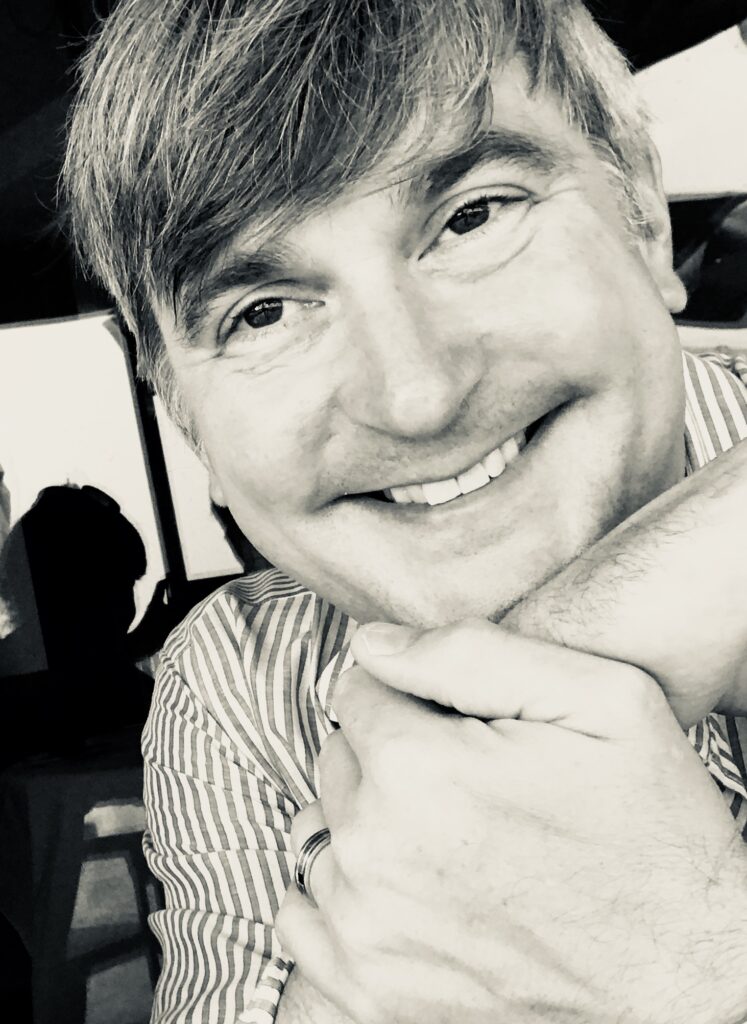 Cree cuts to the chase — "Let me tell you exactly what's going on with location data… warts and all… in layman's terms… without the hype. I may be low on entertainment value but I'm long on truth. 10 years in the business does that to folks."
Cree Lawson is a serial entrepreneur with over 20 years experience in travel, media and analytics. When not analyzing data and researching new marketplaces, he travels around the country presenting Arrivalist's unique insights into the way media influences tourism to the 130+ cities, states and countries that Arrivalist counts as clients.
True or False? Arrivalist answers five of the questions clients have been asking most often.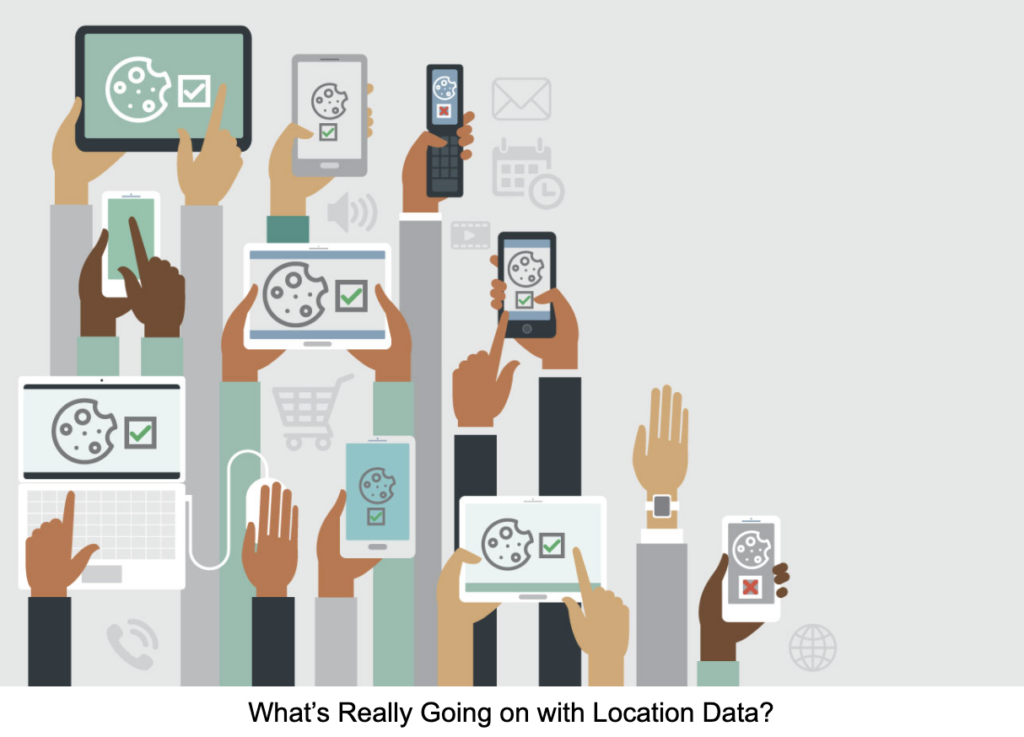 "Change is in the air with Apple collecting consent and Google deprecating third-party cookies. Is location data under duress? Or will it continue its ascent?
Recently I've been fielding a lot of questions about "consented" and "un-consented" data and the future of location data. Is the location data under duress? Or are companies exploiting fear of impending changes to promote competing services?
Will location data be better or worse a year from now? The clear and resounding answer is… Yes.
Some aspects will improve as consenting users share more data from apps that clearly exchange location for utility and value. Other aspects of location data (at least in its raw form) will deteriorate as consent pop-ups make data collection inconsistent. Just like all the other research datasets that have come before us, using strong panels and robust modeling will make the insights as defensible as ever… maybe even better.
Let me tell you what's going on with location data… warts and all… in layman's terms… without the hype. I may be low on entertainment value but I'm long on truth. 10 years in the business does that to folks.
There are a few things clients have been asking us:
#1 Is the industry is awash in un-consented data – especially location data?
#2 Location data is changing; but how does that impact us?
#3 Does third-party cookies going away impact location data?
#4 Do location data companies track individual people?
#5 Is your IP address like your Social Security Number?
#1 – True or False: The location data industry is awash in "Un-consented" Location data and Apple and Google's changes are doing away with it.
False. Consent is collected by the apps or websites you use and those apps/ websites are required to collect consent. Can you remember the last website you went to that didn't give you an "allow cookies" pop-up? So there is very little un-consented data in use today and any self-respecting location data companies only license data from apps which collect consent. We require it from any app or app data aggregator we work with. Most do.
It's true that Apple (and possibly Google) are adding new measures at an operating system level (one step above the site or the app) to give consumers even more control. But the fact that they're giving consumers another layer of consent does not mean the rest of data collection is "un-consented."
The additional layers of notice and consent that Apple is adding will only make the data better over time as more informed users share their data and apps that don't need it don't.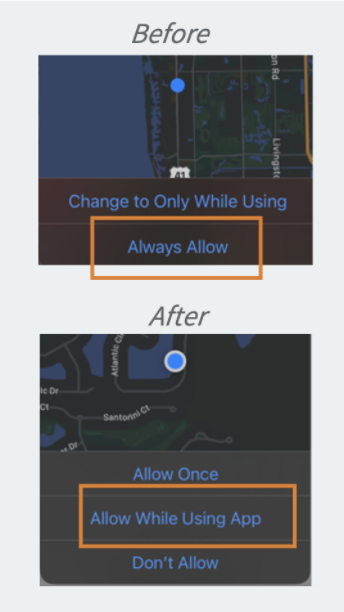 #2 Location data is changing; but how does that impact us?
To be sure, Apple's location consent pop-ups are changing location data. There are two immediate types of impact:
Visit trending data and visitor volume data is being disrupted by fewer Apps having permission to transmit data and
More apps will only have permission to "Share While Using App."
1-Trending Data
We hear reports weekly about some prospective client who doesn't believe the trending data they receive from raw location data companies in reports. Our mantra is that a data source is only as good as the source of truth dataset you align it with. That's why we built Calibrated Data and started aligning it with sources of truth like occupancy data. And turnstile data.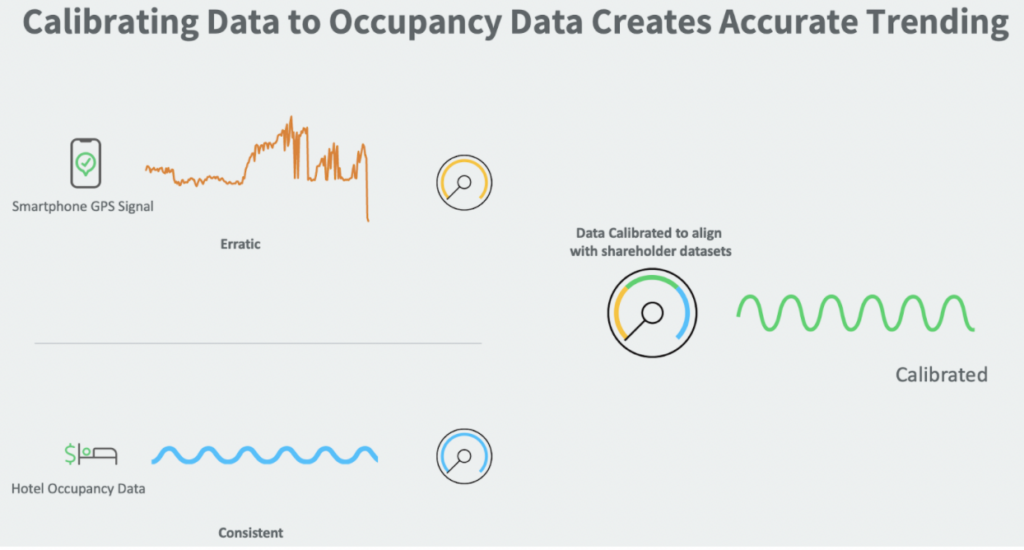 2-"Share While Using App."
As more and more consumers are forced to select "Share While Using App", the more data will be collected from users who use apps more. We built Calibrated Data to tackle exactly this App Usage Bias. Unfortunately younger, less affluent travelers use apps more than older travelers who spend more. Calibrated Data evens this out so that the balanced reports reflect all visitation – not just those who use apps more.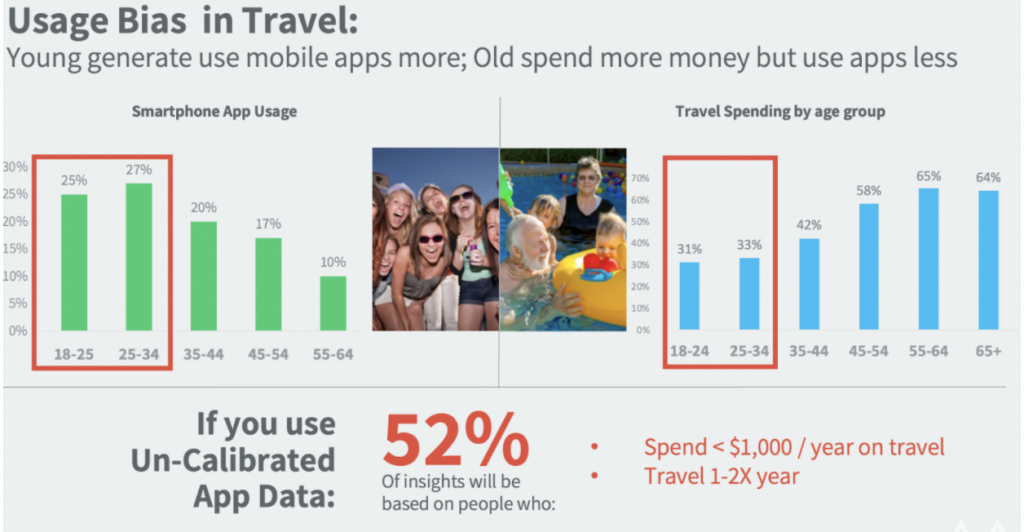 #3 True or False – Third-Party Cookies going away will impact Location Data
False. With so many changes on the horizon and so much FUD in circulation, it's easy to draw this conclusion. But it's fundamentally incorrect. Cookies record ad impressions. Location data is sent directly from the smartphone app to location data collection companies. There are no cookies in the middle. Let me set the record straight here: The end of third-party cookies will have zero impact on using smartphone (or other location data sets) to measure aggregated movement patterns.
#4 True or False – Location Data Companies Track Individual People
Top Tier ones don't. Any location company worth working with reports aggregated movement from 50+ people and obscures their identity. We have invested a significant portion of the nearly $20 million we put into our technology obscuring any location data that could be personally identifiable.
Our panels are built on models based on Areas of Residence (or "AoR") that obscure any one individual's data. Even if someone were to spend $50,000+ to license our data and try to reverse engineer it to try to dig out individual MAIDS, it would take them a very, very long time if it's possible at all. It's much cheaper and faster to just hire a private investigator or use cameras to scan their license plate at intersections.
#5 True or False – Your IP address is your phone's social security number
False. This is either clever propaganda or grossly misinformed. Your IP address can be used to find your computer on a network. It can change based on where you go and how you connect. Some information about ads your household views may be tied to it. Or it may be used to tie together two computers that both connect to an IP address (like with a router) But that's about it. No one could use it to steal your identity.
What can you do with a Social Security Number? Find out (or take) pretty much any financial information about a person. Implying that collecting an IP address is the equivalent of having their Social Security Number is scare-mongering. For the record, the search terms you search for are not tied to your IP address either. At least not by any company we're aware of.
Certainly there are impending changes for location data. There are changes in store for all personal data. Impression data, location data, transaction data, it's all changing. And the more things change; the more they stay the same. Change is a constant. The best practice is to work with companies who are ahead of the changes."
Visit Arrivalist.com