United Van Lines has released its 45thAnnual National Movers Study showing where Americans moved to and from last year.
The key finding: The Pandemic Continued to Influence Americans' Decisions to Move as They Relocated to Lower-Density Areas and Desired to be Closer to Family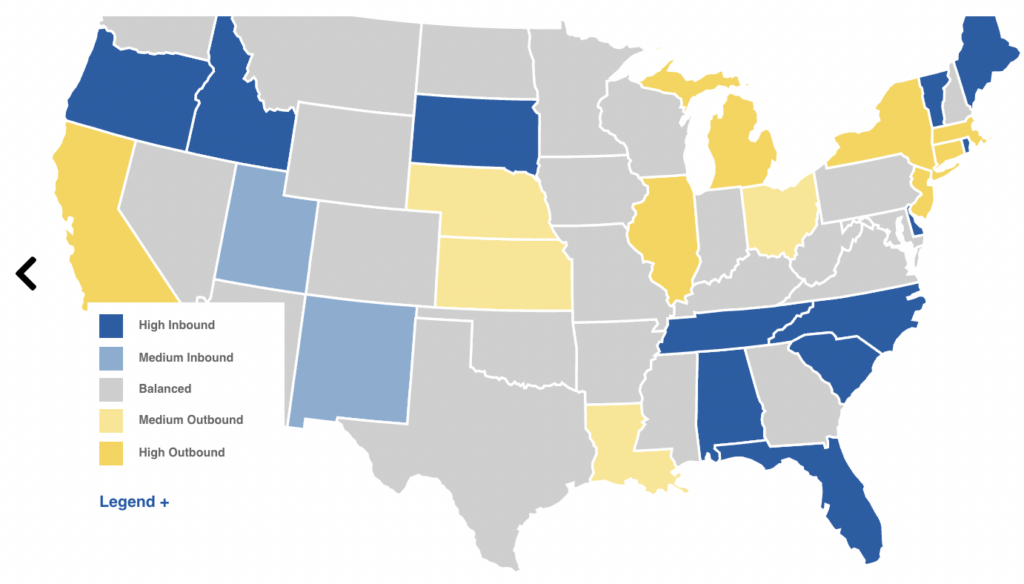 The annual study, which tracks the company's exclusive data for customers' state-to-state migration patterns in the continental USA, determined Vermont as the state with the highest percentage of inbound migration (74%) with United Van Lines. Topping the list of outbound locations was New Jersey (71%), which has held the spot for the past four years.
South Dakota (69%), South Carolina (63%), West Virginia (63%) and Florida (62%) were also revealed as the top inbound states for 2021. Meanwhile, states like Illinois (67%), New York (63%), Connecticut (60%) and California (59%), which have regularly appeared on the top outbound list in recent years, again ranked among states with the largest exoduses.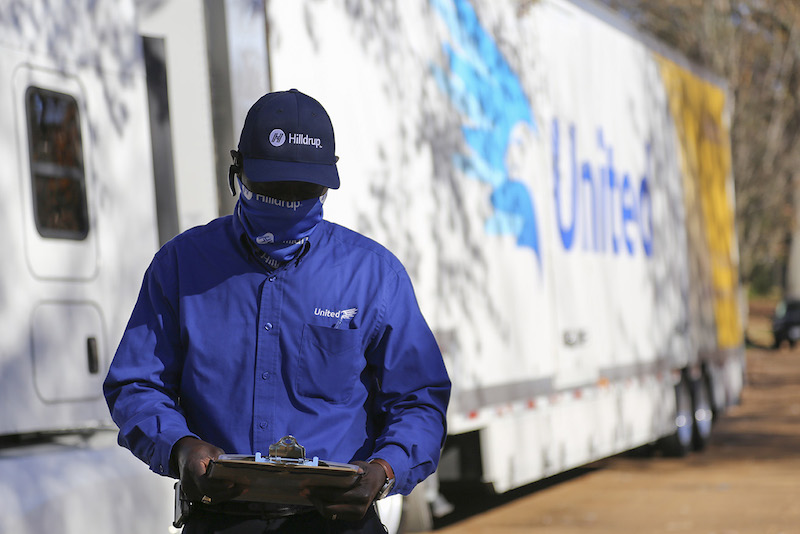 In addition to the state-by-state data, each year United Van Lines also conducts an accompanying survey to examine the motivations and influences for Americans' interstate moves. This year's survey results indicated 31.8% of Americans who moved did so in order to be closer to family – a new trend coming out of the pandemic as priorities and lifestyle choices shift. Additionally, 32.5% of Americans moved for a new job or job transfer, a significant decrease from 2015, when more than 60% of Americans cited a job or transfer.
Moving In
The top inbound states of 2021 were:
Vermont
South Dakota
South Carolina
West Virginia
Florida
Alabama
Tennessee
Oregon
Idaho
Rhode Island
Of the top ten inbound states, six — Vermont, South Dakota, West Virginia, Alabama, Oregon and Idaho — are among the 20 least densely populated states in America, with less than 100 people per square mile. And, Tennessee and South Carolina are among the top 25.
Moving Out
The top outbound states for 2021 were:
New Jersey
Illinois
New York
Connecticut
California
Michigan
Massachusetts
Louisiana
Ohio
Nebraska
To read the full press release, use the interactive map, and see historical data year-by-year, go to United Van Lines newsroom here. Also get reports on top states and cities people moved to in 2021 via their company blog (links in the press release).