Find out how the tagline of eTourism Summit comes to life for visitor centers when we "See Tomorrow" in this Q&A with Doug Ralston, founder & president of True Omni.
His mission? To help destinations see the potential of visitor centers as a foundation in supporting new ways to evolve destination marketing and visitor experiences.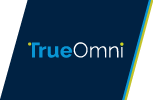 Q: Would you give us your elevator pitch? What's True Omni about?
A: True Omni is about new and digital visitor experiences, we dedicate each day toward improving and advancing new ways for visitors to learn, engage and transact on any device with convenience and safety. We do this by leveraging our customers' existing system (CRM, CMS, Point of Sale) which allows them to auto-update, deploy and manage kiosk (interactive), mobile and digital signage solutions through the cloud across all devices and channels. Giving our customers centralized and connected cloud-based systems that build brand consistency, reduce costs, increase revenue and drive efficiency.
Q: How did you get this idea?
We have been working in the destination space for 10 years, always with a focus on mobile. However, we began to see a shift five years ago towards the omnichannel, meaning management of multiple types of devices and the need to ensure consistent content and engagement across these channels.
So with the omnichannel in mind, we revamped our software, moved everything to the cloud and launched a solution that enhanced and leveraged customer partnerships and investments. Ensuring that organizations could implement new ways to engage, drive revenue and provide proven value to their stakeholders is the goal.
Q: We know that Visitor Centers can be old school; some haven't been updated since the 1960s. Can they acquire a new life? And if so, how?
As part of our mission at True Omni, we are rethinking and redesigning visitor center experiences throughout the US. Specifically, how to make them relevant in the digital age and to ensure that the younger and the older generation can have an engaging, meaningful, and connected experience.
To do this, we have to think of visitor centers much of the same way Apple stores rethought the retail experience. There has to be a flow to the design, easy-to-find areas of interest, and digital engagement mixed with the amazing and knowledgeable visitor center staff. This is a balance of interactive, digital, and human connection that can drive deeper personal experience across multiple touch points while providing visitor center managers and their stakeholders with better data and ways to personalize the visitor experience.
Q: Can a Visitor Center actually turn into a revenue stream (beyond gift shops, that is)?
We believe that visitor centers are the gateway to engaging and interacting with visitors that come to the state or destination. No matter if they are on a highway, in a walking area, or outside an attraction, these locations are ripe with the opportunity to drive awareness and revenue.
Travel organizations have a unique opportunity to build their versions of media networks, leveraging the locations and partnerships they have, to extend rich content and advertising. Utilizing cloud-based software and hardware solutions, they can easily deploy digital signage, interactive kiosks, and mobile experiences that drive ad revenue, ticketing, and even eCommerce. We feel the potential is untapped and with networks like DTN and Google—or even building and controlling your own network—there is a great opportunity.
Q: Some places where True Omni products and services are working now?
We work with over 200 destinations in some capacity, however the last three years have been the most exciting. We've done deployments for the states of Hawaii, Maine, and Louisiana plus cities such as Los Angeles; Seattle and Bellevue, Washington; Abilene, Kansas; and Sanibel Captiva Island, Florida. Each is leveraging ways to drive member value, local engagement through signage, kiosks, and mobile and many are producing significant ad revenue each year.
We'll be presenting a case study with the Maine Office of Tourism at eTourism Summit in Las Vegas in September so other DMOs can get a better sense of an actual True Omni solution.
Q: What's the best way for a DMO or attraction to get started?
I always like to do what Sam Walton did every week, go see your competitors, see what they are doing, what you like and don't like. Start building your vision if it's rethinking, remodeling or just improving what you currently have in digital or brick and mortar.
If you are focused on visitor centers and experience then talk to your staff, see what people are doing, what they are asking for and think about ways you can help guide or drive the awareness of your local resources. Call us. We can set up a demo, show you different options, locations, and solutions that can fit any budget or goal.