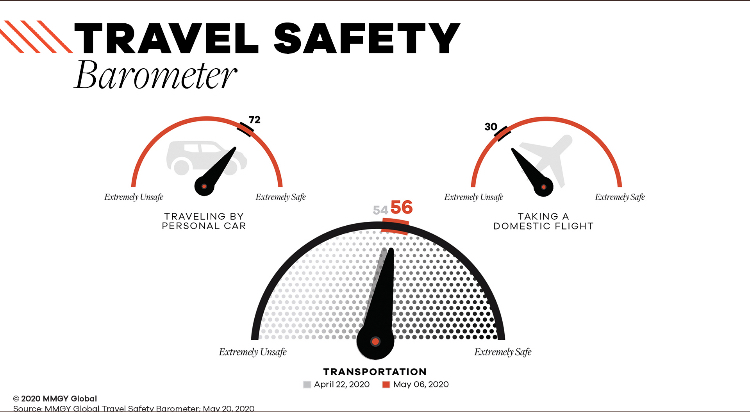 MMGY Global has launched its new Travel Safety Barometer, a sentiment tracking tool to monitor American travelers' perceptions of how safe it is to engage in specific travel behaviors.
The barometer measures Americans' perceptions of safety on a scale from 0 (extremely unsafe) to 100 (extremely safe) based on a nationally representative survey of active travelers conducted monthly using MMGY Global's proprietary Travel Intentions Pulse database. Barometer metrics are published for both domestic and international travel, as well as category-specific metrics for transportation, lodging, cruising, dining and entertainment.
Travelers' perceptions of safety are shaped by everything from the latest news headlines and personal experiences to social media. The Travel Safety Barometer will highlight how consumer perceptions of safety evolve as states, countries and travel-related businesses cautiously begin to reopen, allowing the industry to adjust their operational and marketing strategies accordingly to meet consumer needs." – Chris Davidson, executive vice president of insights and strategy, MMGY Travel Intelligence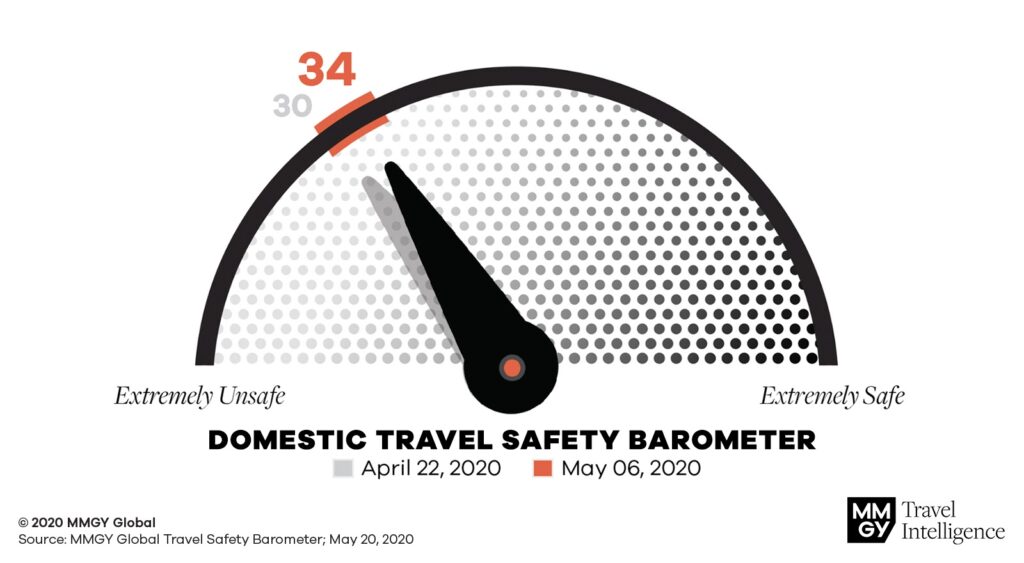 The Travel Safety Barometer survey is conducted monthly among 1,200 U.S. residents who have taken an overnight trip for either business or leisure in the past 12 months. Currently, all data are pointing to domestic leisure travel within the U.S. recovering before business and international travel. The latest wave of Travel Intentions Pulse data (collected May 1-6, 2020) was used to create the baseline for the Barometer.
Overall perceptions of domestic travel safety are still low on the scale, with international travel scoring even lower. Highlights include:
Domestic travel safety scores low at 34, and international travel earns a score of just 22.
Driving in a personal vehicle has propelled the MMGY Global Transportation Barometer to 56.
Business Travel Safety and Cruise Safety Barometers' scores are below 30, signaling a more challenging recovery for these industry segments.
Lodging, dining and entertainment are similarly tracking with scores in the low to mid 30s.
The full report is available here on www.mmgyintel.com. For additional COVID-19 related research and insights, visit MMGY Global's COVID-19 resource page: www.mmgyglobal.com/covid-19.
---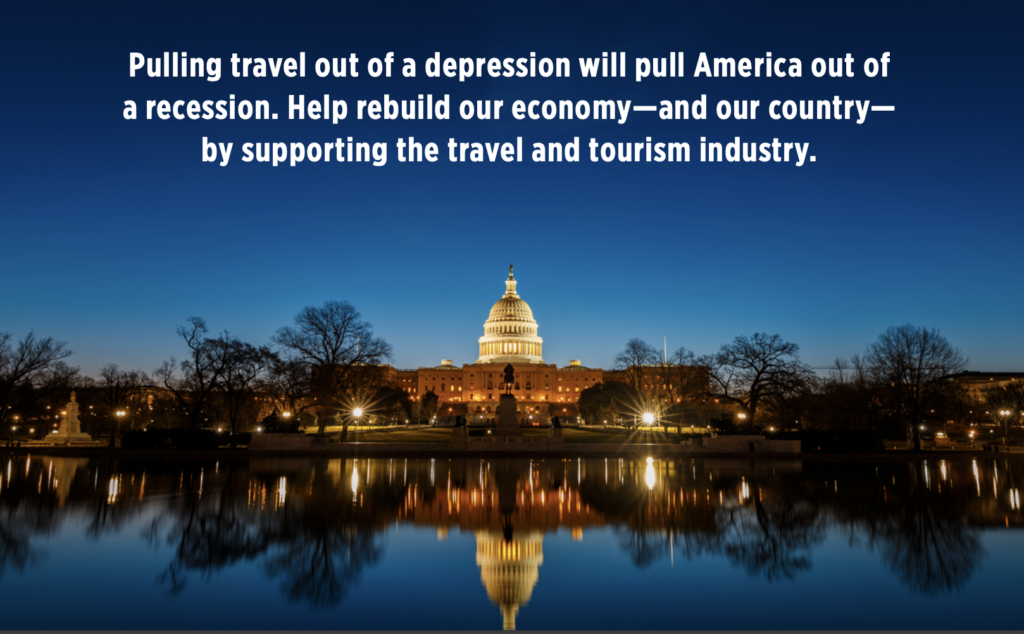 Travel-related unemployment hits 51% right before Memorial Day weekend. More than half of the 15.8 million travel-related jobs in the U.S. have disappeared since the outbreak of the COVID-19 pandemic, according to the U.S. Travel Association and Tourism Economics. Read more here and get a fact sheet here.
---

The Harris Poll looks at the question, who will travel first. Not surprisingly, those most comfortable traveling before the end of 2020 are those who travel the most in general, with an average of 3-4 leisure trips and 2-3 business trips in the past year. The large majority of these "Eager Travelers" are comfortable traveling in 2020 to a destination within the United States (71%). Read more here.
---