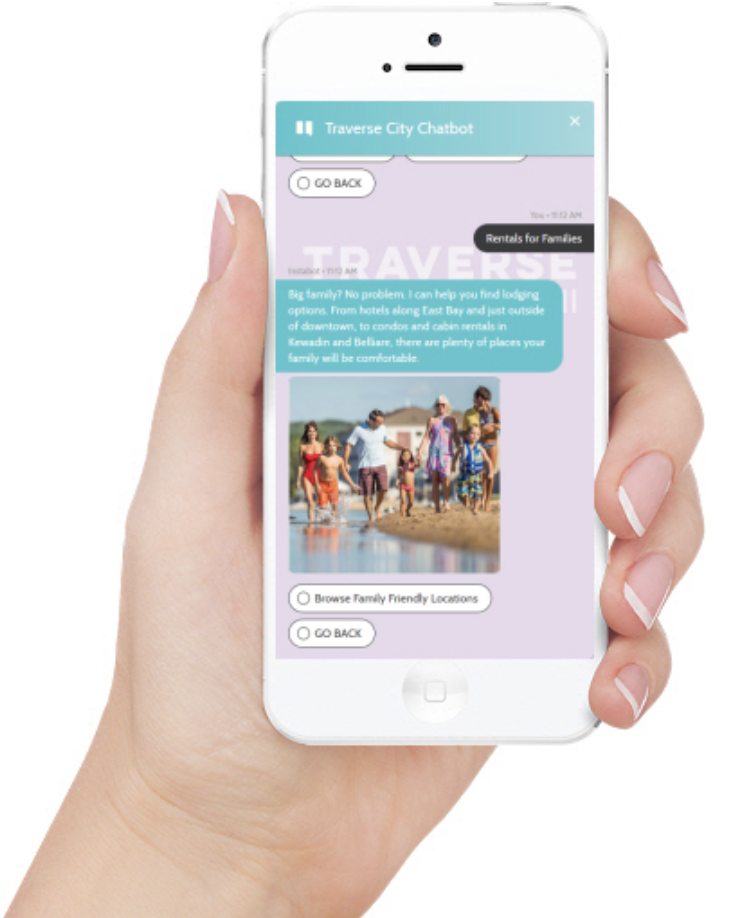 Aspen, Colorado and Traverse City, Michigan have chatbots, do you?
At the Aspen Chamber, they've "seen excellent results in the first 30 days, increasing [email] signups by 425%," according to Eliza Voss, director of marketing.
Jeff Howard, founder of WhereToBot, addresses some of the misconceptions destination marketers may have about the emerging technology of automated chat…and why conversational marketing is not a passing phase. The bot is capturing the attention of users who want help finding where to stay, and then elevating that intent to book further. 
"The chatbot is creating a short conversation helping people find where to stay. When they come out of the conversation, they have a higher intent to click and book a hotel. For example, most users who enter the booking engine click to book 2-3% of the time. If they come out of the bot they click to book about 35% of the time," Howard said.

To get to the myth-busting, check out Jeff's blog post published by Boise-based Sparrow Travel Media. Read more here.