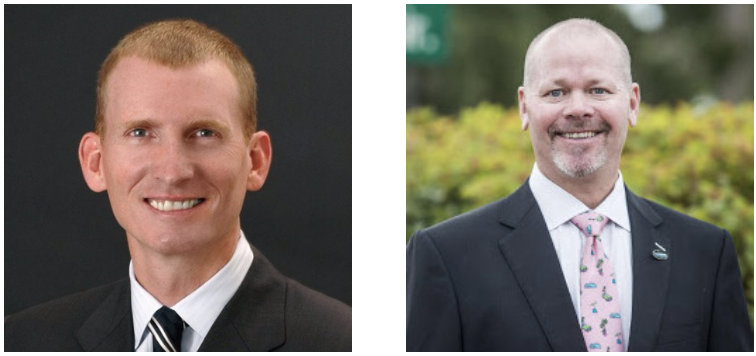 Since inflammatory headlines have a funny way of attracting attention and because there is another side to every story, The Travel Vertical reached out to speak with Phillip Jones, President & CEO of VisitDallas.

Gain some perspective related to a recent Dallas city audit that's captured provocative media attention. Get political insights via a personal word of DMO cautionary advice from Jones, a 16-year veteran of VisitDallas whose deep career travel industry experience includes state and national levels.

Highlights of the conversation between Will Seccombe and Phillip Jones, 1/18/2019

WS: What can you tell us about the city's audit? And why all the media coverage?

PJ: Good question. Regarding VisitDallas, there has been a lack of clarity about the audit's purpose. Was it meant to focus on financial? Performance? A combination of both? Since it was the first time, during my tenure at least, that the city requested undertaking an audit with VisitDallas, we've invested a lot of time over nearly two years helping the auditors understand and appreciate our industry. That has proven difficult.

It's also important that local reporters help residents to understand that a hotel occupancy tax doesn't come from them, that it's produced by overnight hotel visitors.

WS: Yes, a good point. Any other overview comments?

PJ: You wouldn't know it reading some of the local press, but by way of background, 90 percent of the items in the city audit have nothing to do with VisitDallas. In the 10 percent of items related to VisitDallas, we agree with several and we're making necessary changes on reporting metrics. We want everything to be complete, accurate, and transparent. So we're working with our partners, such as the convention center and sports commission, to present concrete actions to the city council on February 19th.

At the same time, some of the metrics discussed in the audit report are not industry standard, suggesting data that cannot be done and is totally unworkable. While we agree with many recommendations and will have plans to implement, we don't agree with some of the measurement indicators. VisitDallas cannot and should not be judged using hotel industry KPIs. Because the objectives and the measurement metrics are different for DMOs, trying to use hotel ADR as a comparable, for example, is inaccurate.

WS: What misleading issues have been reported?

We welcome the city's feedback and oversight, and while they pointed out some important issues, that doesn't necessarily mean our processes were inaccurate. Unfortunately, the report was released to local news while we attended PCMA in Pittsburgh, so there was no chance for a response from VisitDallas. This made it appear as though we were on the defense or disinterested, which is not at all the case, and some of our local media created spectacular statements around small things.
Meal expenses at $23 per day and a New York City hotel room at $323 were targeted as being not compliant with our policies.

We certainly learned that not updating travel policies for several years to reflect today's market prices can be troublesome.

WS: Let's talk about the positive side, Phillip. How is the CVB's performance since you joined VisitDallas?

PJ: Sure, we're very proud of our success and would be pleased if the local press talked about the record-breaking performance of our team in booking conventions, groups, conferences, sporting events, tourism. The results speak for themselves.

Dallas is doing very, very well as #2 in the US in new hotel development and #5 in demand growth among the top 25 markets. During my 16 years, we've seen an annual 500,000 hotel room night bookings grow to 2.5 million hotel room nights booked last year producing a record-breaking $1.02 billion in room revenue. Tourism supports jobs—61,000 jobs to be exact—generating $575.4 million in local and state tax revenue in 2018 alone.

WS: And how might things look one year from now?

PJ: This time next year we'll be back on track, still booking strong business, and with a new mayor. Mayor Rawlings, who has been very supportive, is unable to run for re-election due to term limits. This exercise has been eye-opening, and credibility and transparency are really important to us at VisitDallas. So, while a couple of publications have tried to pull us sideways, we're continuing to move forward and anticipate a tremendous amount of success.

Our board of directors has also been very supportive to me personally and to VisitDallas. They're 100 percent committed to addressing every single process in all 73 pages of the audit and to a full meeting on Tuesday to discuss a proactive plan to present to the city.

WS: Would you share some advice for other DMOs?

Absolutely. It is crucial to be as aggressive as possible to continually explain your business and your role to stakeholders. If you have a government affairs expert, it's important to keep your eye on both city and state matters, especially during election seasons. The hotel occupancy tax is a target, and that's not going to change anytime soon. Our experience is a clear example of why you should always keep on over-delivering, explaining the tremendous value your DMO brings to the local economy and the importance of visitors who support jobs within the community.