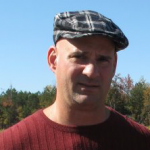 Read a DMOs guide to attribution by Richard Black, GM of Tourism at Sojern.
Tourism boards help drive economic impact for a destination by capturing traveler intent in the moments that matter. Black explains how DMOs can track attribution on their digital campaigns.
"And on this World Tourism Day, we believe it's important to understand the role of DMOs in representing destinations and helping to develop their long-term travel and tourism strategy," said Black in marking the occasion on Sept. 27, 2018.
"Focus on the intent of travel, focus on the why." Get more insights here.