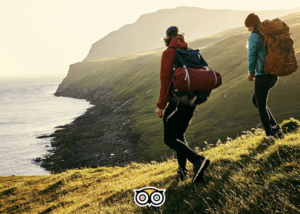 At a press conference last week, TripAdvisor CEO and Co-founder Stephen Kaufer unveiled a new personalized user experience. Kaufer said the website is "going from the world's largest travel site to the most personalized and connected travel community ever."
Now in beta and due to launch before the year's end, the "new TripAdvisor" community will expand to include brands, social media influencers, publishers, chefs, TV personalities, friends, and others to follow, complementing its 661 million UGC reviews. 
Importantly for DMOs, among the brands (National Geographic, Condé Nast Traveler, Travel Channel, The Knot, etc.) users may choose to follow, there will also be destination sites such as NYCgo.com and Nashville Music City.