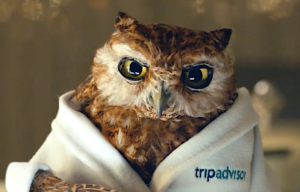 The owner of a business writing fake TripAdvisor reviews has been jailed in Italy for nine months in addition to a fine of about $10,000. The company tried to sell more than 1,000 positive reviews to Italian businesses.
This is the first time such a case has resulted in jail time.Brad Young, VP, Associate General Counsel, TripAdvisor, said: "We see this as a landmark ruling for the Internet. Writing fake reviews has always been fraud, but this is the first time we've seen someone sent to jail as a result."
Related: How a Fake Restaurant Became #1 on TripAdvisor (The Travel Vertical, 12/19/2017)
"Online reviews play a major role in tourism and consumer purchasing decisions, but it's important everyone plays by the rules," said Mr Pascal Lamy, Chairman, World Committee on Tourism Ethics, UNWTO.