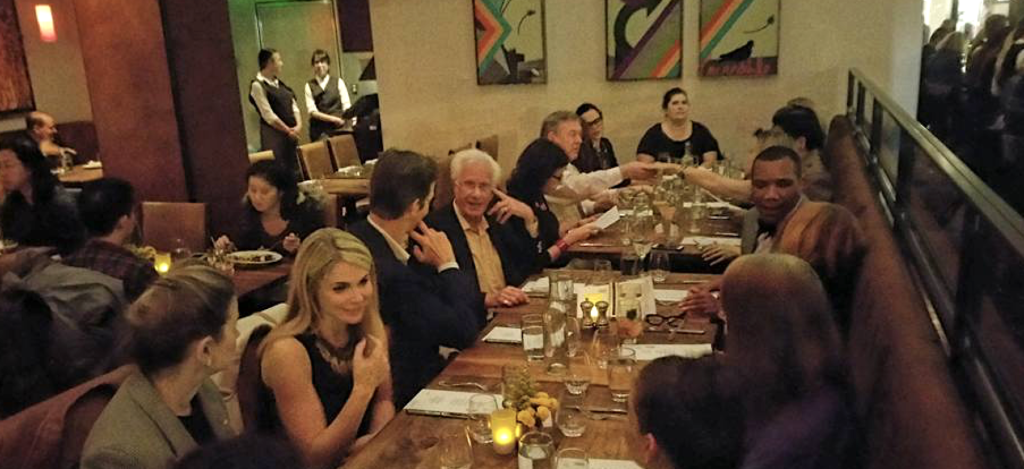 "It's not what you know, it's who you know."
This year's eTourism Summit introduces the Blind Date Lunch. What is it?
Because quality networking is one of the most frequently mentioned strengths of eTourism Summit, we're creating a new way to make the community even stronger and better connected.
Here's how it works:
To enhance networking, clusters of randomly selected 8-10 attendees will have lunch together at a nearby restaurant (we've got plenty of good ones), pre-booked for the group. They'll be hosted by one of our eTourism Summit sponsors who will facilitate introductions, spark discussion and – most importantly – pick up the check.
"The Blind Date lunch was Will Seccombe's idea and one doesn't need a survey to realize that one of the primary benefits of eTS is meeting new colleagues with problems similar to your own," said Jake Steinman.  "We noticed that during the open lunch period vendors invite a selection of attendees to lunch and attendees told us they enjoyed having the opportunity to meet and interact with new peers. Will felt that adding this as a new option for sponsors and attendees with some structure to it would be useful and fun for everyone involved."
Delegates, speakers, and sponsors will have an opportunity to develop their peer groups, cultivate relationships, exchange ideas and learn about relevant services and products. Sounds like a win-win.
If you're interested in becoming a Blind Date Lunch sponsor, contact [email protected].  
To hear a 35-second testimonial from a 2017 eTourism Summit attendee, click here.