Bridge Walk, West Virginia — Look…#AlmostHeaven. Just hanging out and strapped in on a catwalk 851 feet above the New River Gorge (second oldest river in the world) on the New River Gorge Bridge (third highest bridge in the country, largest single arch bridge in the Western Hemisphere, 13th highest bridge in the world).
West Virginia Division of Tourism and National Geographic Travel filmed their own 3,030-foot-long walk across the well known landmark structure for Facebook Live.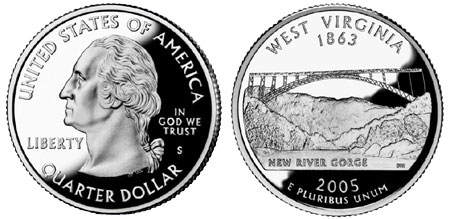 It's a hit for Wild, Wonderful West Virginia. So far:
377,000 views in the first three weeks
  5,878 shares
  1,200 comments
Read more about the promotion and see the livestream from the bridge (if you don't have vertigo).