In the eTourism Community, we like to "See Tomorrow." Each year eTourism Summit includes a  session where new tourism-related start-ups present their product or service in a "Shark Tank" format. Here are some success stories from several of the bright shiny new objects we've presented in recent years:
1. 2016 presenter – Clicktivated: Clicktivated is the premiere Amplified Video Engagement (AVE) platform for brands looking to create an enhanced interactive user experience. It allows interaction with individual locations featured within a video without using pop-ups, markers or annotations to deliver dynamic engagement.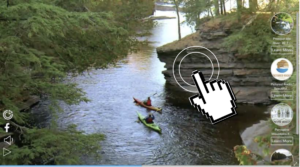 Winner of the people's choice at eTourism Summit, Clicktivated has won a finalist place at the Computer Electronics Show in Las Vegas in January, where they'll be presenting at MatchFest, thanks to support from Laszlo Horvath, ActiveMedia.
2. 2015 presenter – Detour: A series of behind-the-scenes self-guided walking tours on a GPS-enabled mobile app,  all produced like audio versions of a movie — with real characters telling the story accompanied by music. Detour, born in San Francisco, is a vision from Andrew Mason, founder of Groupon.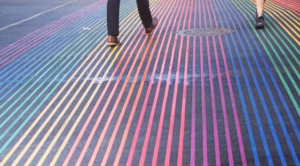 In November 2016, Airbnb announced a new collaboration with Detour in their expanded service product known as Trips ("Airbnb Expands Into Holistic Travel With the Launch of Trips Platform," 12/1/2016). Airbnb begins with 12 international cities and plans expansion to 50 cities within 12 months.
3. 2014 presenter – EatWith: Attendees at eTourism Summit 2014 were introduced to Guy Michlin, founder of EatWith, a social dining service of local hosts cooking at home for strangers as guests.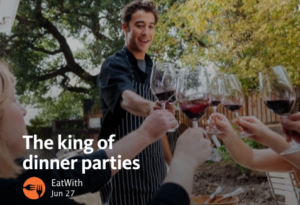 The news from TripAdvisor last month is a partnership created in the latest investment round of funding for EatWith. The social dining experience has been integrated into Dine With a Local Chef experiences via TripAdvisor's restaurant pages.
EatWith states it offers services from 650 hosts in 200 cities in 50 countries.
CrowdRiff, Utrip, and Bandwango are also eTourism Summit bright, shiny, new objects that are going strong!