Caroline Beteta, president and CEO of Visit California says, "California is more than a destination. It's a 'lifestyle brand.'" The nation's #1 destination has the #1 budget. It's now pegged at a cool $100 million, thanks to an increase in the assessments levied on hotels, restaurants, rental cars, attractions and other tourism related services.
California's Dream Big campaign resulted in Dream Big dividends, projecting visitation for 2016 to rise 2.3 percent above last year's 257.9 million person-trips with spending going up by 2.7 percent from $122.5 billion.
Among the other 49 US states, Florida had the largest increase for fiscal 2014-15. To see where your state fits in a chart of US states and their tourism budgets, click here.
Bonus Infographic:
The state where your state wants to visit most: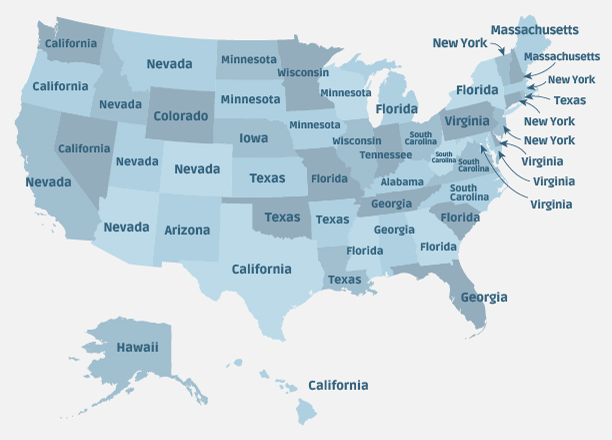 [Courtesy of HotelsCombined]