On the heels of "Twitter Beyond 140," and its implications for brands — and for Twitter itself —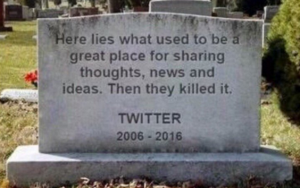 rumors of an algorithmic timeline change at Twitter broke late Friday on Buzzfeed and sent the hashtag #RIPTwitter to the top of the charts with over 1.2 million tweets in just a few hours.
The unconfirmed news claimed that Twitter intends to drop the first-in, last-out reverse chronological ordering of tweets, allowing algorithms to choose what to display when.

You know, like Facebook.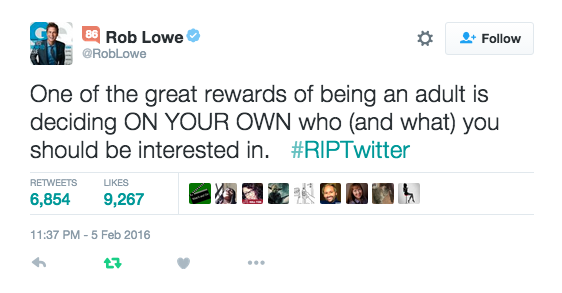 The uproar is a stark reminder of how tricky it will be to move Twitter forward (beyond innovations such as Vine and Periscope) if its evolution means messing around with the platform's core raison d'être. If the goal is to re-define Twitter by making it more attractive to new users, these changes would come at the loss of power users, judging from the immediate reaction. Wide-flung comparisons to Facebook proliferated by what Bloomberg Business called "outraged" users.
A carefully-worded response: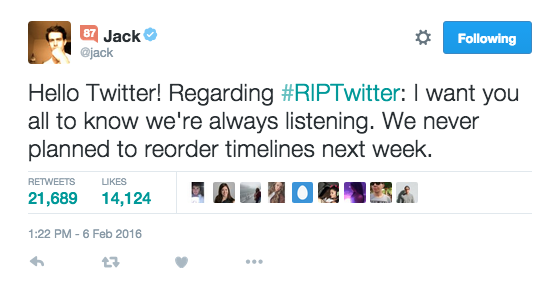 Twitter watchers say the emphasis is on "next week." More from Bloomberg, whose San Francisco-based tech reporter points out that Twitter needs product change, yet users throw tantrums when they try. See "Twitter's Challenge: Updating a Product Users Love to Hate."