We reviewed virtually scores of predictions from highly regarded digital marketing pros and self-professed prognosticators to arrive at this List of Lists.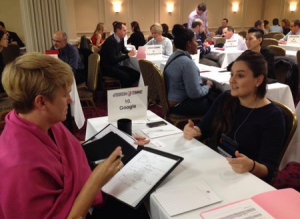 As Justin Bresler, VP of Marketing & Business Development at Visit Denver indicated in a DMAI marketing trend roundup of DMOs and their agencies, Facebook is no longer an option for organic reach. "They said so themselves at eTourism Summit," he notes.
Opinions on top trends in social media and content marketing arenas differ. Some say to focus on targeted campaigns, others say compelling content. All agree regarding the power of mobile and video, all say that the customer experience is paramount and everyone believes that delivery channels will constantly evolve. Which of these viewpoints does your own marketing strategy include?
1.  Top 10 Social Media Trends in 2016 – from Locowise
2. The Top 10 Content Marketing Trends That Will Define 2016  – per the marketing mavens at Forbes
3. Top Destination Marketing Trends to Look Out for in 2016 – a DMAI roundup of DMOs and agencies