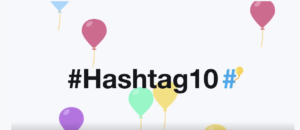 With eight weeks to go, follow the countdown to #eTS17 as we begin profiles of speaker sessions in the lineup. Are you hoping to secure one of the few remaining registration places? Click here.
…and San Diego says it is the first USA destination to take this step. Great idea. To read more about the Session IPA called "72 and Hoppy," click here.
NPR says they've learned a few things in year one of making Facebook Live videos and think others might find it helpful. It's a must read, found here.
By a two-to-one margin to the runner-up, a recent survey indicates that email is #1 preferred method of communications from travel and hospitality brands. Read more here.
We're "visually wired." A social media expert reviews the "laws" to keep in mind when creating compelling, shareable content. Note: the author dropped us a line to chime in, "There should be a Law of Ice Cream!" Read more here.