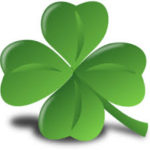 Tons of research indicates that there's beauty in back links and short URLs, plus more tips for getting better ranking. It's broken down into eight bite-size recommendations. Read more here.
We love the Visit Philadelphia Pressroom. It's a terrific example of one of the Digital Boot Camp takeaways from eTourism LABS. Read more here.
Mini-cinemas (seems like a suitable place for destination shorts) are having a revival at airports. Read more here.
How this North Carolina destination is using analytics agencies and big data to effectively coax travelers to visit the Biltmore Estate or munch on local favorites like spicy hot chicken. Read more here.
Targeting France, Germany, and Italy, this Colorado destination used UGC-generated content for a Facebook and Instagram campaign budgeted at only 5K. Read more here.