[ Issue 13 ]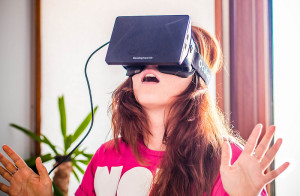 Imagine taking a sunset helicopter tour, a spin on the wheel or catapulting 12 stories above Downtown Las Vegas on the Slotzilla zipline without getting up from your desk.
At ITB in Berlin this month, the Las Vegas Convention and Visitors Authority launched an Oculus Rift Virtual Reality Companion app that helps "transport" prospective visitors, meeting and trade show delegates to popular Las Vegas attractions.
"Virtual reality is the future of vacation planning," said Cathy Tull, senior vice president of marketing for the LVCVA. "Users are able to explore what Las Vegas has to offer in a virtual setting and gain the excitement needed to book their own Las Vegas adventure." Read more here.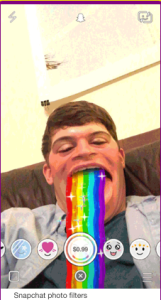 Snapchat built a business out of confusing everyone over age 25. What's up with Facebook-owned Messenger (800 million active users) and WhatsApp (900 million users)? What about powerful interfaces like Slack for office teams and WeChat in China (650 million users).
Earlier this year, PepsiCo, Amazon.com, Marriott International, and Budweiser paid more than $1 million to have their ads appear within Snapchat's Super Bowl coverage.
Catch up at DigMe '16 with Martin Stoll, Founder and CEO, of Sparkloft Media on "The State of Instant Messaging," and to get up to speed on Snapchat marketing ideas, click here.

With 350 unique visitors monthly, travelers are making themselves heard. Take some advice from experts on how to manage your reputation, get ahead and stay ahead on TripAdvisor's ranking system. Should you answer every review? Should you take complaints offline? All things are not created equal — the first item on this list counts the most:
1) Average review score;  2) quantity of reviews;  3) recency of reviews. Read more here.
CrowdRiff receives $2m in new funding
MMGY Global receives new equity funding
Canada gives up on baby boomers
A new face at Facebook
Changes at Visit Oakland
Further details here.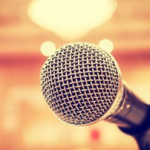 DigMe Travel Summit will include 18 "State of the Union"-style updates — none more than 15 minutes in length — highlighting topics of interest to tourism marketers. Part of the Dig Me '16 agenda in Philadelphia on April 13-14, the full lineup of presenters on these 18 trending topics  is published here for the first time.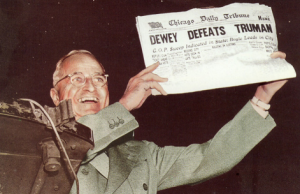 …or, How One Simple Change Made Us An Extra $109,500. Which headline got your attention? First impressions matter and headlines change the way we think about what we read even before we read it.
KingSumo's WordPress plugin for headline testing is one of the 21 cool tools that savvy content editors and marketers say they cannot live without. Check it out.